Easter is a time of renewal, rebirth, and joy. As we celebrate the resurrection of Jesus Christ, we also welcome the arrival of spring, with its beautiful flowers and lush greenery. Flowers have long been associated with Easter, symbolising new life, hope and love. If you're looking to add some floral charm to your Easter celebrations, this comprehensive guide to Easter flowers will help you choose the perfect blooms for your needs.
The Symbolism of Flowers on Easter
The association between Easter and flowers dates back centuries. During the Middle Ages, churches would decorate their altars with flowers to mark the joyous occasion of Christ's resurrection. In fact, some churches would even create flower carpets or paths, which the clergy would walk on during the Easter mass.
Over time, the practice of decorating with flowers extended beyond the church and people began to give and receive Easter flowers as gifts. Today, Easter flowers are an essential part of holiday celebrations. Furthermore, since they are available in a variety of shapes, sizes and colours, they are used as stunning centrepieces, decor and as mentioned already gifts. Thus, listed below are some of the flowers, traditionally associated with Easter. Keep reading!
Daffodils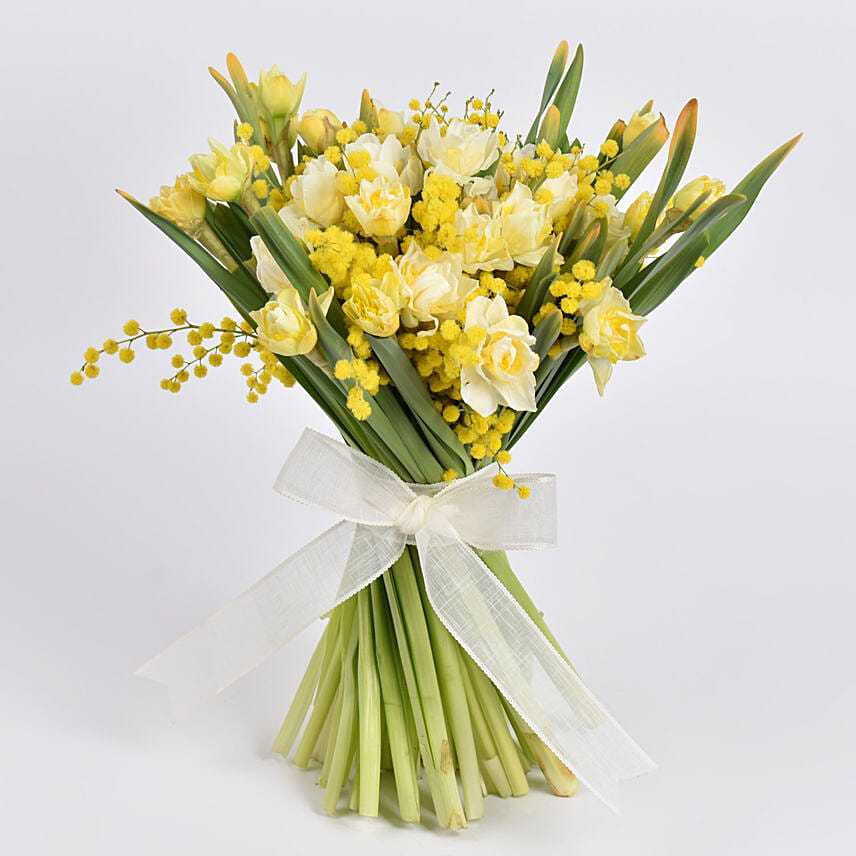 Thanks to their bright yellow blooms and delicate fragrance, Daffodils are one of the most popular Easter flowers. They symbolise new beginnings and rebirth, making them a perfect choice for the Easter season. Furthermore, these blooms are pretty easy to care for and can be grown in pots or planted directly in the ground.
Tulips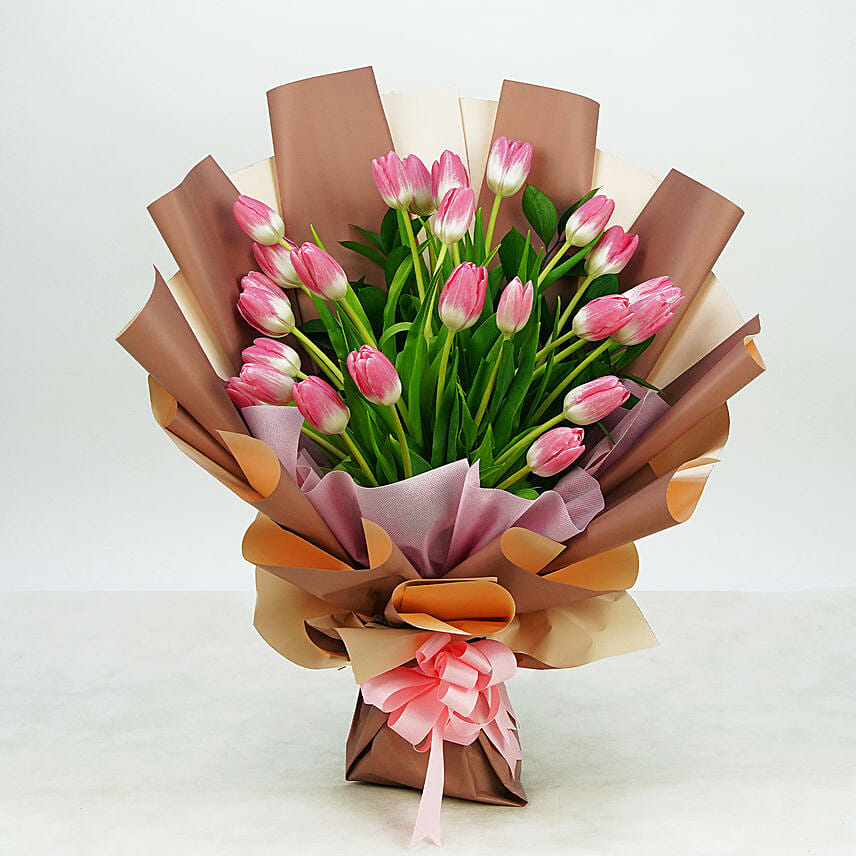 Whether you are looking for a spring-themed tablescape or a thoughtful Easter gift for the host, you cannot go wrong with tulip flowers. Given their striking colours and elegant, graceful form, everyone would not be able to stop raving about these stunning blossoms.
Hyacinths
Symbolising rebirth and new beginnings, Hyacinths are counted among the renowned Easter flowers. Known for their fragrant, bell-shaped blooms and vibrant colours, they make up for gorgeous home decor or as a bouquet for your dear ones. Also, not to mention, they have an intoxicating fragrance.
Lilies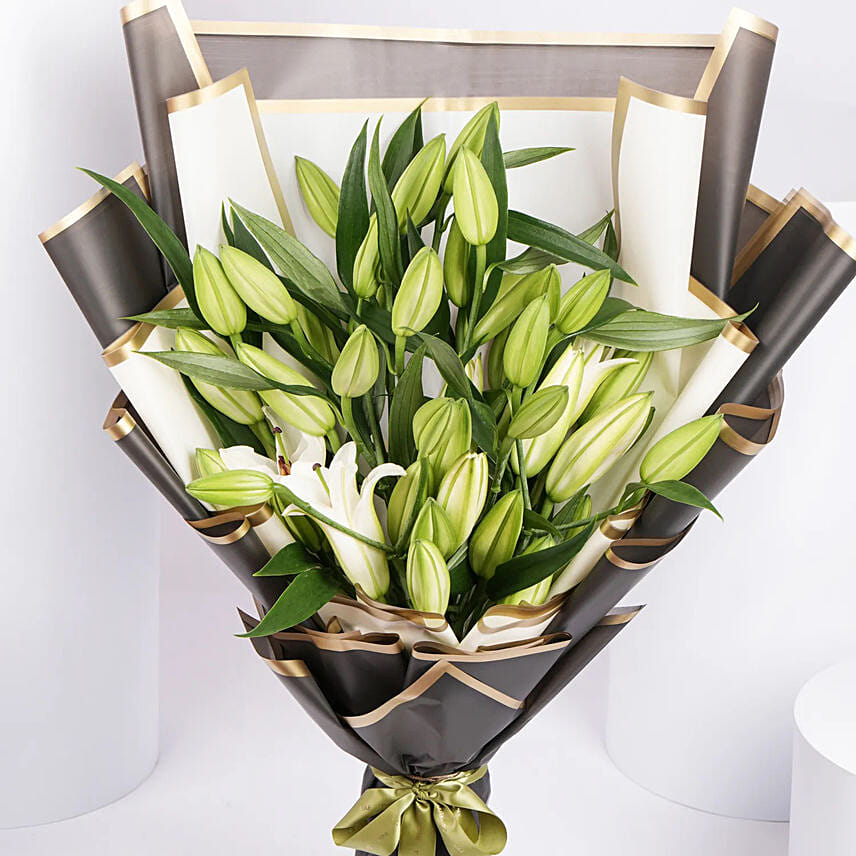 Another Easter flower that is perfect for gifting includes Lilies! These white-coloured, trumpet-shaped blooms are associated with the occasion that celebrates the defeat of death and the hope of salvation. They are a symbol of purity, innocence and resurrection and can be found in all your favourite colours. You will often find their presence in Easter bouquets, arrangements and centrepieces.
Irises
The next one on our list is Irises! Known for their striking, sword-like leaves and delicate, trumpet-shaped blooms, Irises are picked for their stunning arrangements and centrepieces. There are 300+ species of Iris and many of them flowers during late spring and summer. Thus, they can be used to create stunning arrangements & centrepieces.
Easter Cactus
Easter cactus is a popular choice for Easter decorations, thanks to its stunning, colourful blooms and easy care. These plants are native to Brazil and come in a variety of colours, including pink, red, orange and white. Besides, they bloom in the spring, making them a perfect choice for Easter.
Cherry Blossoms
Symbolising renewal, cherry blossoms make up an important Easter flower. Thanks to their delicate, pink blooms and symbolic significance in the Japanese culture, they can be found in everything involving Easter. They represent the fleeting nature of life and the beauty of spring. Besides, their branches make up for stunning centrepieces and decorations for Easter brunches or dinners.
Lily of the Valley
It is a delicate flower symbolic of Easter & weddings. It carries bell-shaped flowers that are known to be tears shed by the Virgin Mary, which appeared when Jesus was crucified. Thus, they also hold an immense religious connection. If we talk outside of this religious symbolism, in addition to being May's birth flower, the lily of the valley symbolises happiness, purity, youth and sincerity. Thus, all of these (and many other reasons) make it a great Easter flower adding to the joy of the occasion.
Whether you choose daffodils, tulips, or any other Easter flowers, they'll add beauty and charm to your Easter decorations and celebrations. So, use this comprehensive guide to choose the perfect blooms for your needs and remember to care for them properly to ensure they last throughout the season.