Gardening enthusiasts have a special connection with nature and there's nothing quite like the joy of nurturing plants and watching them thrive. If you have a green-thumbed friend or family member, gifting them something that complements their passion will surely put a smile on their face. Therefore, we've compiled a delightful list of gardening gifts that will inspire and delight plant lovers. So, stop digging and start reading already –
Self-Watering Planters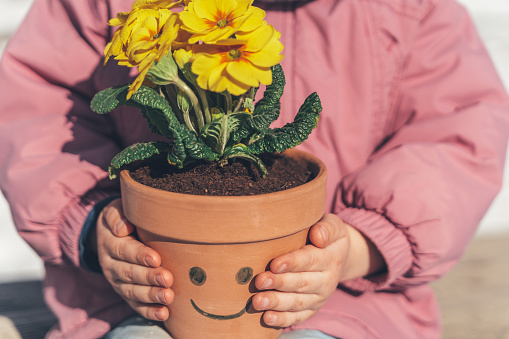 For those busy gardeners who occasionally forget to water their plants, self-watering planters are a godsend. These stylish and practical planters come with built-in reservoirs that provide a consistent water supply, ensuring healthy plants even during busy days.
Herb Garden Kit

Let your gardening enthusiast grow their own mini herb garden with a complete kit that includes seeds, pots and instructions. Nothing beats the satisfaction of plucking fresh basil or mint leaves for culinary adventures. It is among those gardening gifts that will support their botanical hobbies.
Gardening Tool Set with Tote

A chef's kiss gift! The high-quality gardening tool set with a handy tote bag is a must-have for any avid gardener. Take your pick from durable and ergonomic tools that make planting, pruning and weeding a breeze. This gift will also make their green babies move to new places easily.
Decorative Plant Stand

Elevate their plant display with decorative plant stands that add a touch of elegance to their indoor or outdoor garden. From vintage-inspired wrought iron stands to modern geometric designs, there's something to suit every style.
Terrarium DIY Kit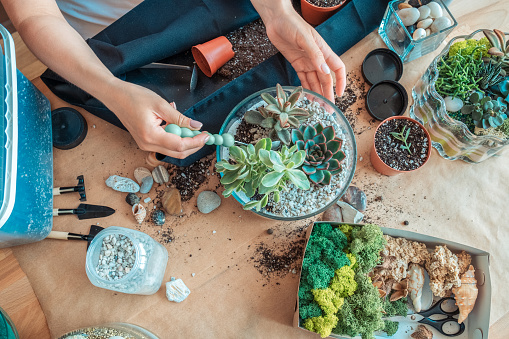 Terrariums are captivating miniature gardens enclosed in glass containers. Gift a DIY kit that includes everything needed to create a mesmerizing, low-maintenance terrarium that doubles as a beautiful decor piece.
Garden Journal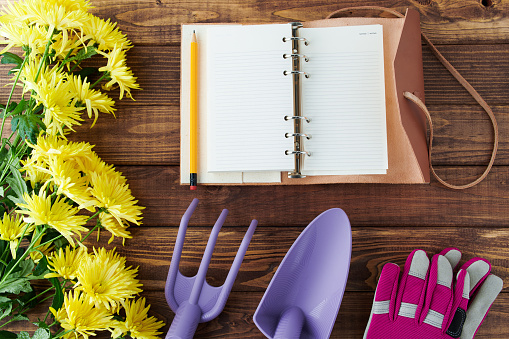 A garden journal allows plant lovers to record their gardening journey, from planting dates to growth progress and seasonal observations. Encourage them to document their green thumb adventures with a personalised journal.
Indoor Plant Grow Lights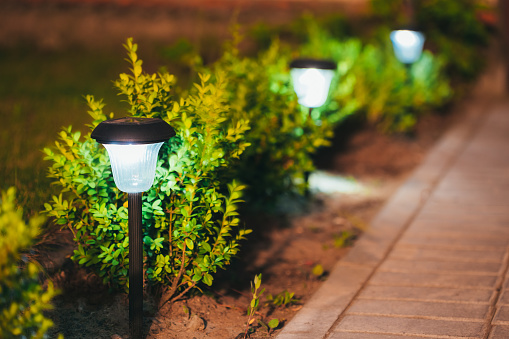 Ensure their indoor plants receive ample light even during gloomy days with plant grow lights. LED grow lights mimic natural sunlight, promoting healthy growth and blossoming.
Indoor Plants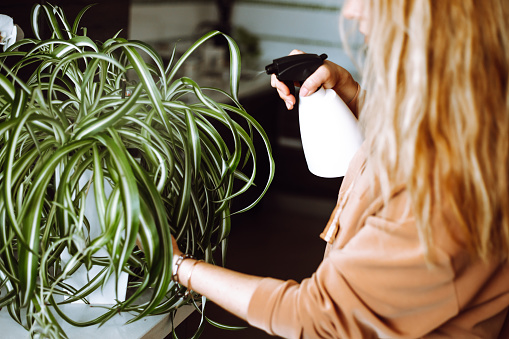 Delight the gardening enthusiasts with the gift of indoor plants. These green companions bring the essence of nature into their homes, nurturing their love for gardening all year round. With their therapeutic benefits and aesthetic charm, indoor plants like peace lily, money plants, spider plants and Jade make meaningful and heartfelt gifts for those who cherish the beauty of cultivating greenery.
Gardening Apron with Pockets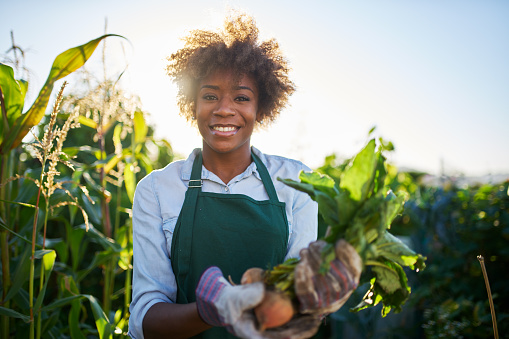 Keep tools and essentials at hand with a stylish and functional gardening apron. It's the perfect accessory for green thumbs who spend hours tending to their beloved plants.
Outdoor Garden Bench

Create a cosy corner in their garden with a comfortable outdoor garden bench. This is one of the ultimate gardening gifts that not only adds seating but also becomes a place to relax and appreciate the beauty they've cultivated.
Plant Care Subscription Box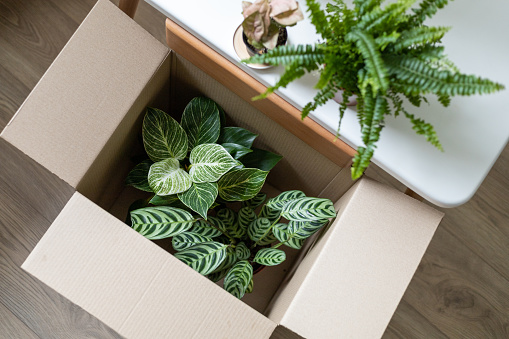 Surprise them with a monthly subscription box that includes plant care essentials, such as fertilisers, soil and other accessories. Each delivery is a delightful reminder of your thoughtful gesture.
Whether it's for a birthday, a special occasion, or simply to show appreciation for their green-fingered efforts, these thoughtful gardening gifts are bound to cultivate joy in their lives. In fact, each item is bound to nurture their gardening journey!