Celebrations and cakes are synonymous with each other. No matter what religion, ethnicity, state or country we belong to, the tradition of blowing a candle, cutting a cake and spreading happiness is the same across the globe. And when it comes to choosing different types of cakes, the list is long. But, if you are a true cake lover, then you should know about these new-age cakes in the market. Bookmark this blog to know more about different types of cakes for any celebration. 
Pinata cake, also known as Smash cake, is taking the internet by storm with its dazzling looks and exciting surprises. The tradition of smashing pinata can be traced back to ancient Mexico wherein a pinata filled with candies was smashed on special occasions. The addition of this simple tradition to birthday cake led to the foundation of Pinata birthday cakes where the cake is smashed by the receiver using a hammer to find goodies, chocolates, candies, and gifts.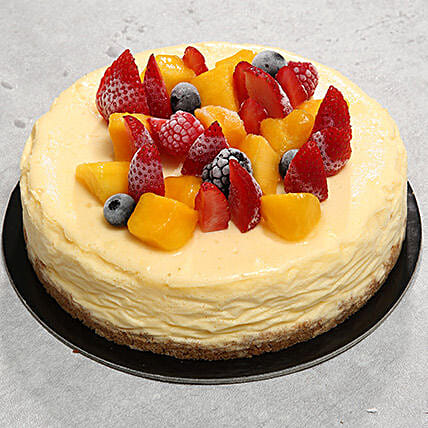 Looking for a rich and classic dessert full of creamy flavours? If yes, then you can go for cheesecakes. Cheesecake is made with a base of crushed cookies, crackers, or crunchy grams topped with a thick layer of cream in different flavours. The best thing about cheesecake is that you can tailor it to your taste.
Pound cake, as the name suggests, is made with a pound of all the ingredients: flour, butter, sugar, etc. The texture of this cake is dense and does not fluff while baking. Dry cake lovers love drooling over a pound cake for breakfast.
If you're looking for a lighter version of the cake, then sponge cake is for you. It is an airy cake that rises tremendously and was discovered way before cakes had a leavening agent. Eggs are whipped for about 15 minutes in this cake recipe which adds to the volume and makes it spongy.
A flavourful dose of pineapple, pecans, bananas, warm spices and cream cheese frosting is what describes a hummingbird cake perfectly. Leaving aside butter, Hummingbird cake uses oil as the primary fat and was originally made in Jamaica.
Generally made with fruits, the traditional upside-down cake offers a high nutritional value alongside being beautiful. The topping of this cake is spread at the bottom of the cake pan, garnished with sugar and butter, with cake batter on the top. When the cake is baked, the fruit comes out on top, thus, making it an upside-down cake.
So, these were some of the best cakes that every cake lover should know. What's your favourite type of cake? Let us know in the comments section below.