Gifts are undoubtedly the best expression of love. And everyone has different thought processes when it comes to buying the perfect gift for their loved ones. However, one gift that cut acrosses all others and is found forever in every occasion & celebration is chocolate. Chocolates are everyone's favourite go-to treat and a gift that is a surefire winner. It is a universal and incredible present guaranteed to delight everyone for it expresses love and indulgence in every bite. Today, this classic and timeless gift is available in hundreds of ways. On that note, we present you innovative chocolate gift ideas that are nothing but edible happiness. Check out the list!
Rose Chocolate Box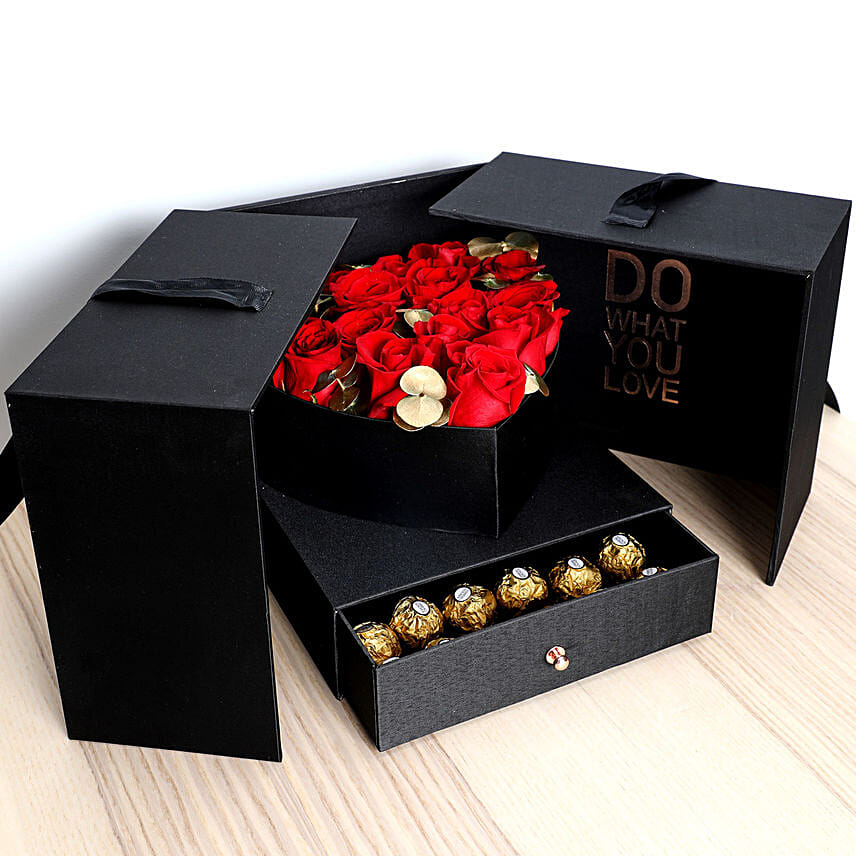 One cannot resist even a little bar of chocolate; then how would they be able to refrain from a box of chocolates decked up with the queen of flowers – roses. The box is picture-perfect and will get every heart drooling. The box, prettied with roses, indeed makes the most luxurious surprise for your special occasions, especially your anniversary and Valentine's Day. So, surprise your S.O. with a rose chocolate box and convey your hearty wishes blissfully.
Chocolate Bouquet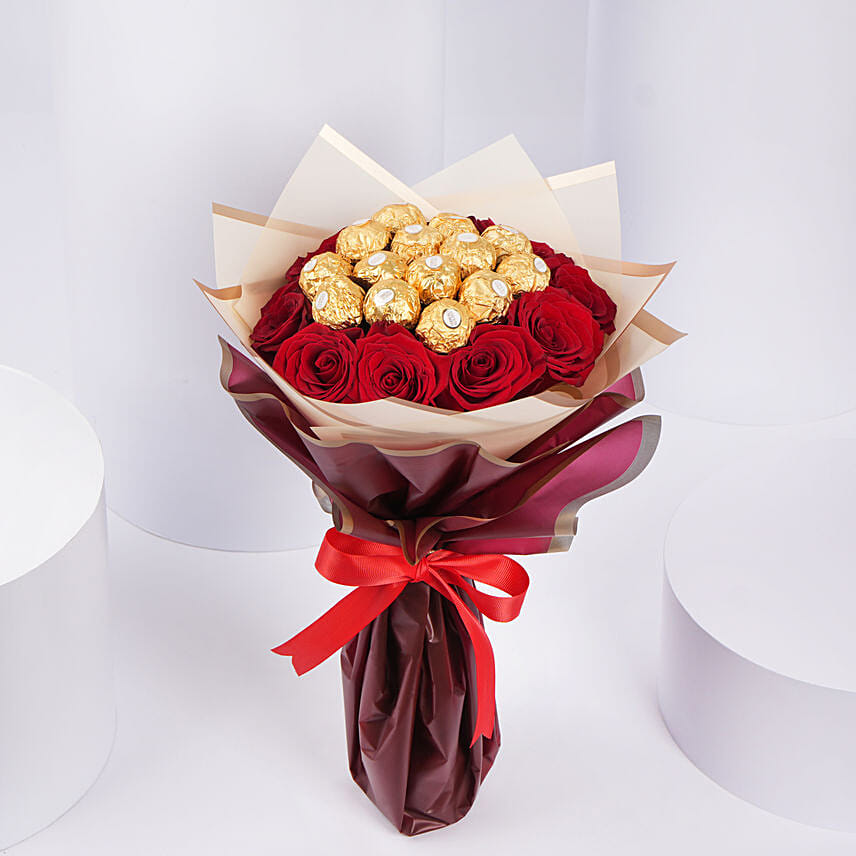 Celebrate your special occasions with an extraordinary and unique assortment of chocolates in the form of a bouquet. If you want to surprise your girlfriend on her birthday, you can get a bouquet made up of Ferrero-Rocher chocolates. Or, if you are looking for an option for a health-conscious friend, you can get a bouquet made up of sugar-free or dark chocolate as well. Leave your dear ones in awe with a pretty chocolate bouquet!
Heart-Shaped Chocolate Tray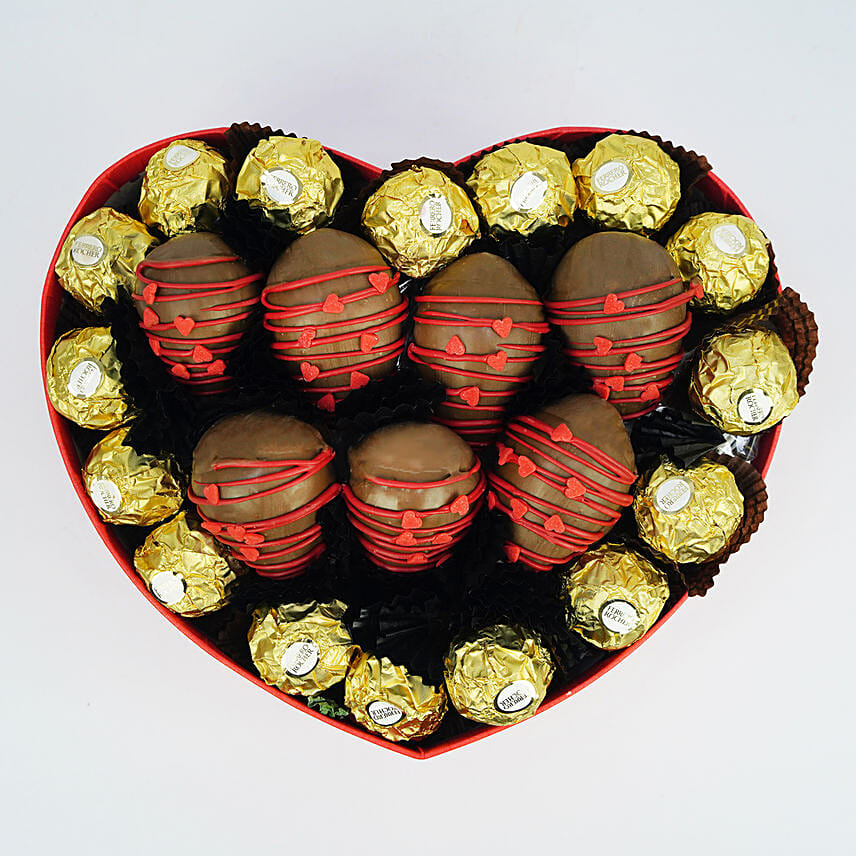 A superbly romantic gift for chocoholics – a heart-shaped chocolate tray, adorned with a beautiful arrangement of flowers, will make your partner's heart flutter. This is the most preferred chocolate gift ideas that will hit all the right notes on Valentine's Day, Wedding Day or Anniversary Day. A heart-shaped chocolate tray is sure to make your partner revel in the sweetness of the moment and make it highly memorable. You can also hand-select the type of chocolate you want!
Chocolate-Covered Strawberries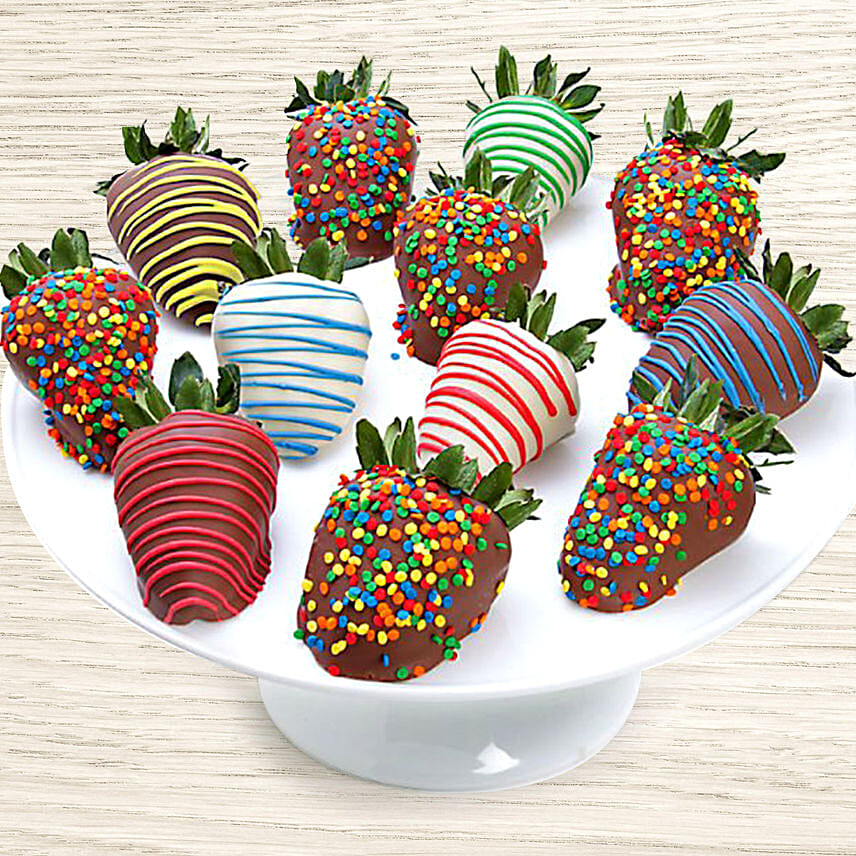 Everything tastes better when dipped in chocolate. Period! And the food pairing of strawberries and chocolates rules above all. To date, nobody has been able to resist the crunch of chocolate coatings on a juicy, sweet strawberry. This fancy, bite-sized chocolate gift idea will be a delight to anyone, irrespective of the occasion. To turn it more special, you can even prepare chocolate-covered strawberries at home. It will indeed be a proper match made in heaven!
Personalised Chocolates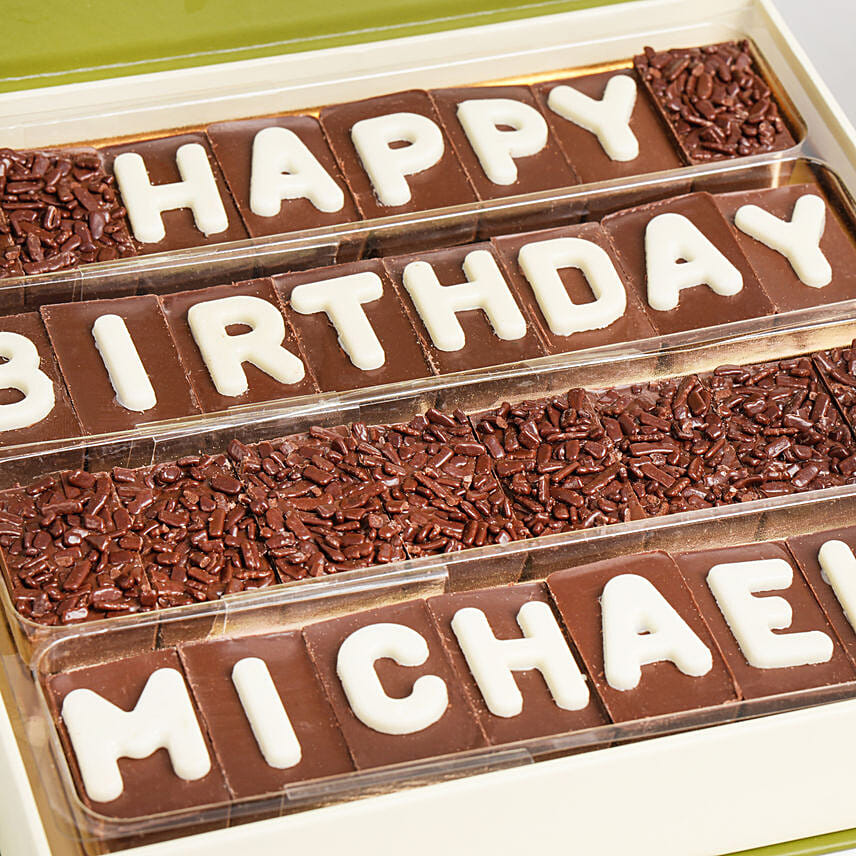 Give meaning to the chocolates you gift with a box of personalised chocolates! Since chocolates are the sweetest way to convey feelings, it would be a heartwarming gesture when you gift your loved ones a pack of personalised chocolates. You can get the chocolates customised with a message, name or even different shapes and give words to your feelings.
Chocolate Tower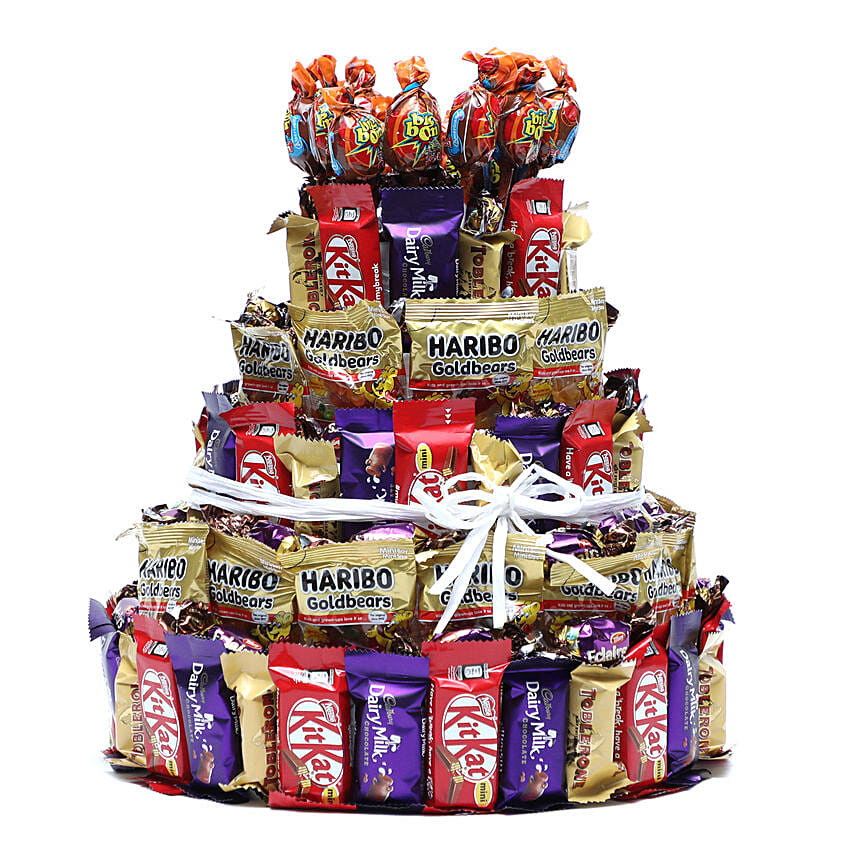 Make your dear ones jump with joy with a chocolate tower that comprises a single or assortment of different chocolates arranged in circles, one upon another. Be it Mother's Day, Father's Day, Valentine's Day, Christmas or a dear one's birthday, a chocolate tower will make a great present. The gift is usually embossed with dry fruits and a garland of flowers.
Chocolates are an all-time favourite gift. Whether you're in search of some really unique flavours or an ultimate gifting experience, there is no dearth of chocolate gift ideas that are just perfect to match the preference of every chocolate connoisseur. So, go ahead and woo your dear ones by choosing any of the aforementioned options.