Regardless of the fact whether you have been together for a long time or not, getting a right Valentine's day gift can be stressful. Even so when it has to be under a certain budget. The gift needs to be thoughtful and something that would convey your emotions and love for your partner and at the same time is affordable that doesn't burn a hole in your pocket. So, here are some last-minute affordable Valentine's gift ideas that will sweep your sweetheart off their feet.
Chocolates
Chocolates are a great valentines gift for both men and women. You can either give a box of chocolates or give it in a form of hamper with various brands of chocolates. Other than this, your partner would also appreciate a bouquet of chocolates that would be appealing to the eyes as well.
Flowers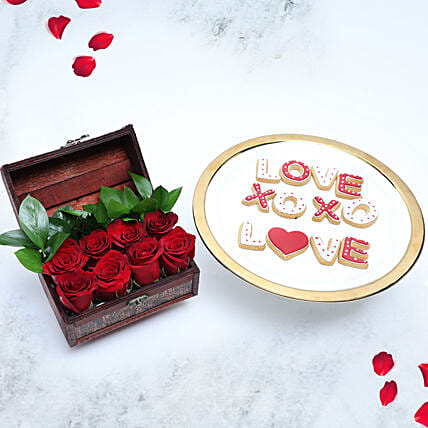 There is no occasion where flowers do not fit in. If it's one day before Valentine's day and you have not got a gift yet, then flowers would be perfect to get on such small notice. You can get a big flower arrangement that would leave her speechless. Choose whatever flower that she is fond of and gift her. Make her feel cared for and loved.
Cakes
Celebrate this day of love with delicious and adorable looking cakes. The cake is an absolute favourite of all and receiving one made up of your favourite flavour will definitely make the receiver's heart race.
You Might Also Like: