All of us are surrounded by different kinds of people exhibiting certain personality traits. Especially when it comes to friendship, we have a mixed set of characters in our group that complement each other. Just like humans, every flower has a personality too. Based on our likes and dislikes, we can associate ourselves and the people around us with certain flowers that showcase specific temperaments. 
If you are planning to give flowers to your friend, then choose the one that complements his or her personality. We have a list of flowers categorised on different personality traits to help you pick the most appropriate bloom.
Roses for the 'Classic Lovers'
For some people, classic ways are the ideal ways! They love indulging in everything that speaks of the old and makes a bold statement. And Rose has always been 'the pick' for making a statement. If your friend has a classic old-is-gold personality, then a bunch of roses is sure to delight him or her.
Sunflowers for the 'Happy-Go-Lucky Friend'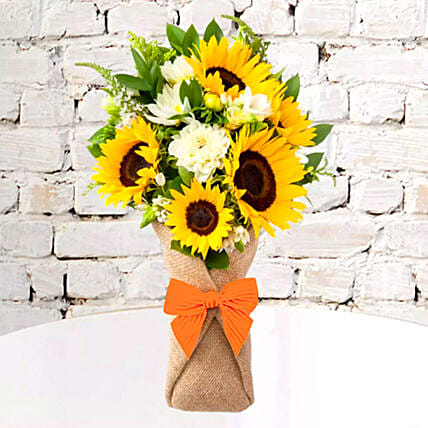 Cheerful and bold, bright and full of motivation, sunflowers are the best pick for the happy-go-lucky personality. Sunflowers are strong and bubbly flowers that represent an optimistic and energetic personality. Sunflower people do not fear obstacles. If the warm appearance of a sunflower matches your friend's personality type, then send a sunny sunflower basket for them.
Iris for 'Creative & Art Lovers'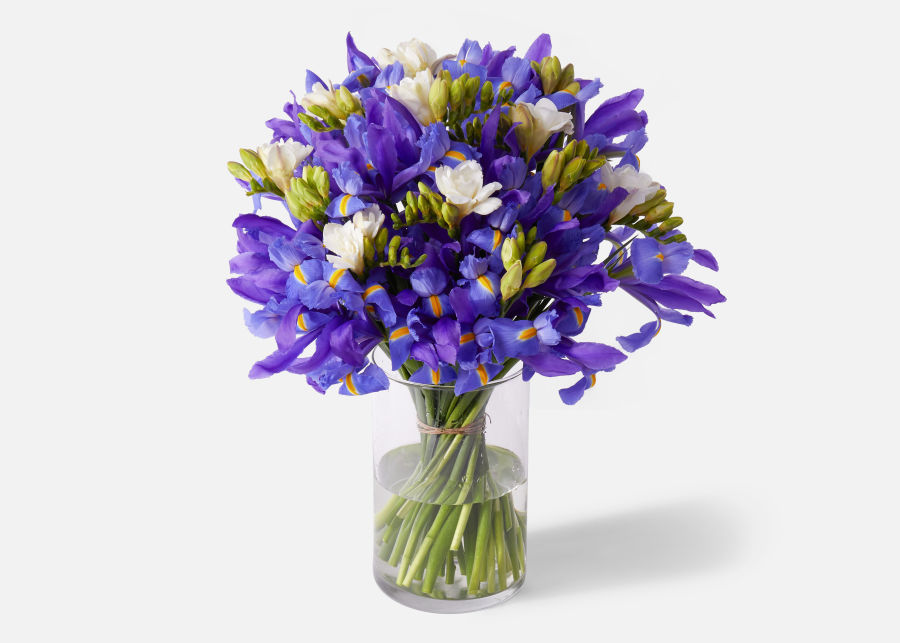 Iris has been a source of inspiration for great literary works and has a royal and artistic aura. It portrays a unique design and looks like a masterpiece. But, adorning the beauty of an Iris needs a creative blend. Art lovers around you will appreciate a bunch of Iris that boasts of new ideas and uniqueness in the best way. Iris will be a source of secret inspiration for your artistic friend.
Tulips for the 'One Who Adapts to Changes Effortlessly'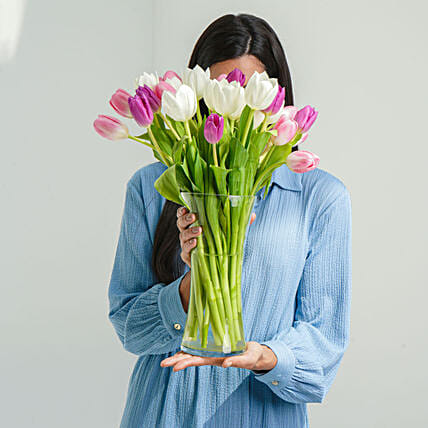 The blooming of tulips signifies the arrival of the spring season while the flower also thrives well during summers and winters. Similarly, tulip people are also open to new experiences and adapt to the changes without any hesitation. If your friend is always excited about life and is constantly searching for innovation, then a bouquet of tulips can be a good pick for him/her.
Orchids for the 'Luxury Lovers'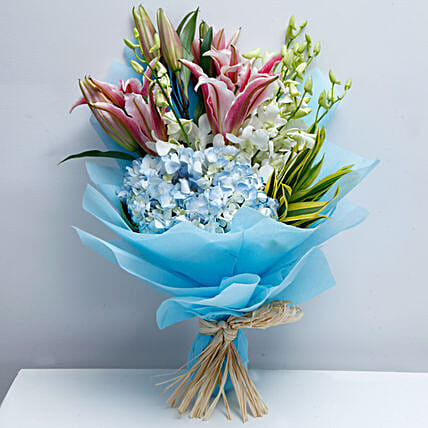 Usually described with words like sophisticated, exotic and refined, orchids boasts of richness like no other! Orchid is a good pick for all the luxury lovers in your friend circle who are always concerned about their appearance, seek attention and love everything elegant.
Peonies for the 'Dreamy and Sensitive Kind'
The lush beauty of peonies lives in the fairytale world. Yes, peony people are just like their flower; empathetic, jolly and expects small gestures from their loved ones in their fantasy world. It is a beautiful flower that can survive the severe cold but is sensitive to very small things. If you have a friend who has a dreamy but sensitive personality, then peony is the flower for them.
We're sure by now you must have figured out which flower best coincides with the personalities of your friends. So, order gorgeous blooms online and get a bunch delivered across the UAE using online flower delivery services.
Also, which flower matches your personality? Let us know in the comments section below.