Is Banana Plant 100% Edible?
Author:

Rima Ghosh

Published:

27th December, 2019
Banana is one of the most famous tropical fruits. Botanically, it is termed as a berry as it is produced by several types of large herbaceous flowering plants in the genus Musa. Musa is a species that is native to the tropics of the Indo-Malaya range and Australia. They are grown in 135 countries mostly for the healthy fruit. Indian and China are the largest producers of bananas in the world.
Apart from the tasty fruit, many people grow this plant to extract fibres, banana wine, and banana beer. The banana plant is one of those plants which is 100% edible.
Either the parts of this plant are consumed directly or used indirectly in making food.
Raw Banana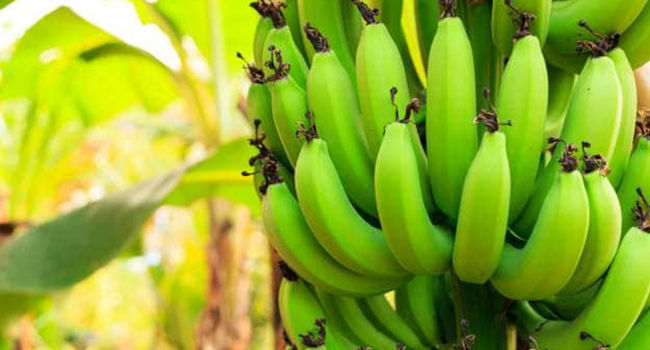 Raw bananas are first dried and then gluten-free flour is extracted from it. This flour is grain-free and diet-friendly. In many households, baby food is made from this flour. This flour can also be used in making cakes, muffins, and pancakes.
The most famous raw banana thing in India is the banana chips. Apart from that raw bananas are also boiled and used in many vegetable recipes.
Sweet Banana Fruit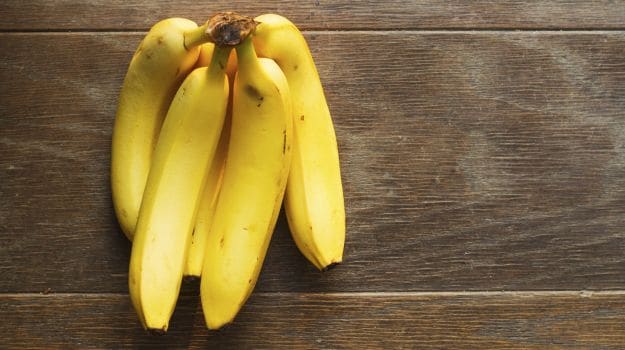 Rich in potassium, magnesium, folate, Vitamin C, and Vitamin B6, bananas are the cheapest and healthiest fruits. Available almost everywhere on streets or stores, this is perhaps the most-eaten fruit in India. The natural sweetness is there and people opt it for breakfast and lunch mostly. They provide good skin, good heart, and normal blood pressure.
Banana cake is also popular among people. They provide natural sweetness and fluffiness to cakes. They are also used in many other types of desserts like pudding or ice-creams.
Banana Flower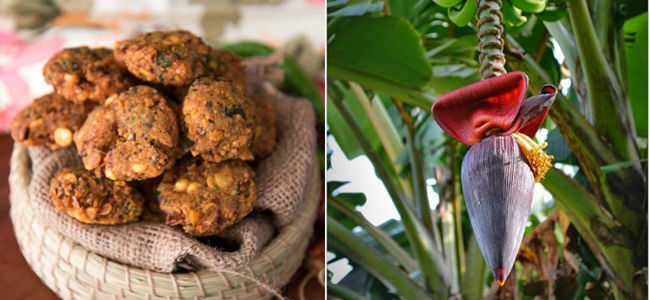 Banana flowers are used as food in many parts of the world. They are healthy and are great sources of fibres, proteins, Vitamin E, calcium, and antioxidants. Along with coconut, this banana flower provides heavenly taste which is generally eaten with rice.
Banana Stem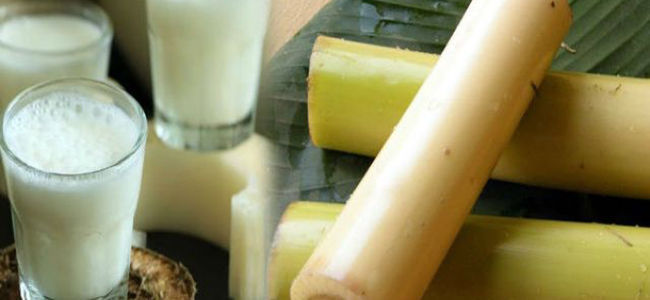 Juice extracted from white banana stems helps in curbing blood sugar. This banana stem also helps in detoxifying the body, lowers cholesterol, aids weight loss, heals acidity and other digestive problems, and treats UTI and kidney stones. There is a way of cutting and chopping the banana stems and one must know that through YouTube tutorials. The extra fibres need to be removed before cooking. A simple boil and stir fry with salt, turmeric, and green chillies are perfect. It is generally consumed with Roti or Rice.
Banana Fruit Peels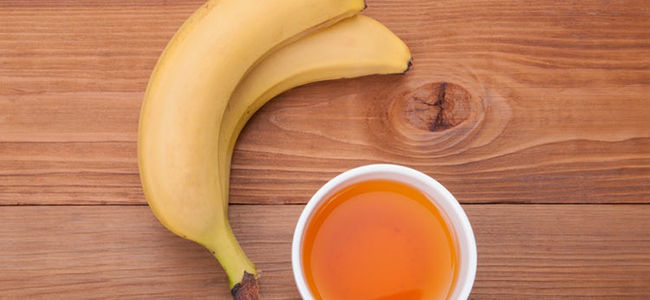 Yes, banana peels are also edible. The peels of ripe bananas are eaten mostly by cattle (especially cows). Also, it is a great food for gardens as they help in making the soil more fertile.
Ripe bananas along with the peels can be used in smoothies. The smoothies will become healthier because banana peels contain potassium, magnesium, Vitamin B6 and B12 more than the ripe bananas.
Banana peels can be used to marinade chicken or mutton also. They offer tenderness to them.
Also, one can use banana peels to brew a cup of tea that is an excellent way to keep the heart in good condition, to promote better sleep, and to relieve menstrual pain.
The raw banana peels can be mixed with spices and fried which is an awesome food type.
Banana Leaves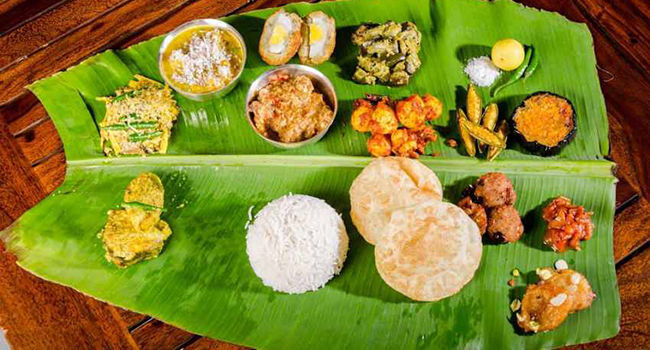 Banana leaves are not eaten directly but they have been used to enjoy food since ancient times. In many parts of India, people still enjoy banana leaves as an eco-friendly food plate. For a variety of steamed food recipes, banana leaves are used to wrap the food and dessert items.
Banana leaves can also be steamed to pack lunch. Isn't that a great way to save this planet? Rather than using plastic one can use banana leaves to eat and pack food. Just dumping the used leaves into the garden will also take care of fertile soil.