Unique & Creative 6 Month Anniversary Ideas for Him & Her
Author:

Shubhankar

Published:

08th Aug, 2022
Love is magical and to be in it and survive the time span of 6 months is huge and special. No one can stop you from celebrating a 6 month anniversary as when you are in love everything seems right. And, if you are eager to find out unique and creative 6 month anniversary ideas for him and her, then we are here to help you. Take a look at our list of impressive and well-thought-out gifts that your BAE will surely love!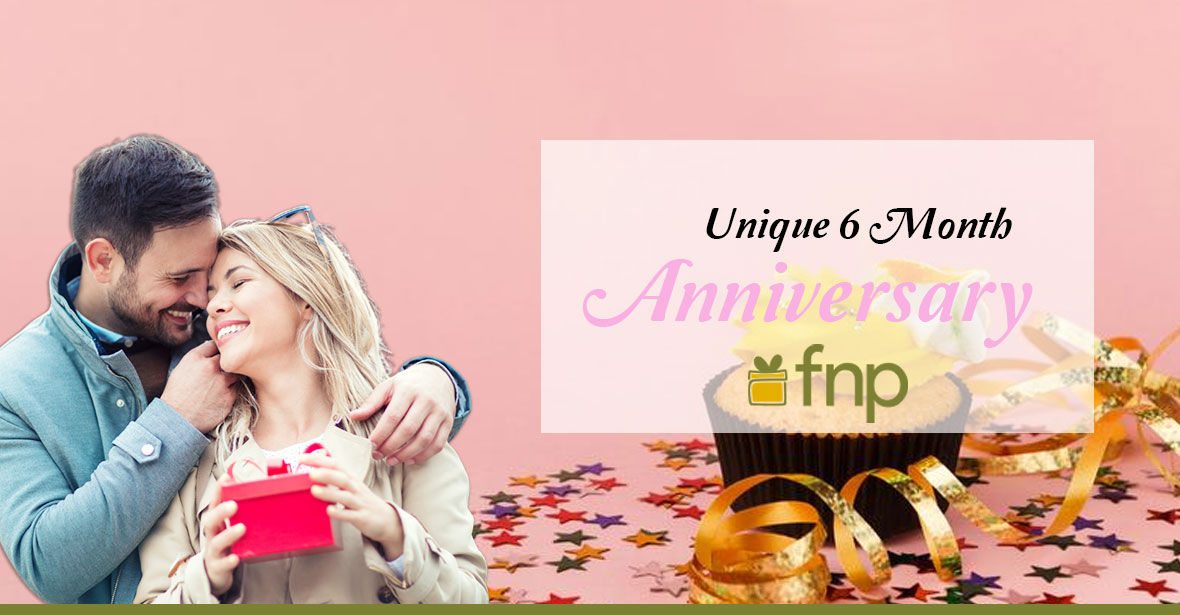 A Scrapbook
The first one of our 6 month anniversary ideas is really creative. Prepare a scrapbook of your pictures together from the last six months and make them feel special.
A Love Letter
Love Letters have their importance and value. Whether it's the 19th century or the 21st century, they have a charm that can impress anyone. Write a love letter for her or him and get ready to make them jump with glee!
Personalised Gift
Personalised gifts have a unique touch and they are one of the most thoughtful 6 month anniversary gifts. You can get a photo frame or a mug that has your picture on it and which says that you love infinity times infinity.
Recreate your First Date
Make it a memorable anniversary by recreating the first date and take their breath away. Take care of the minute details and organise a romantic evening.
Movie Under the Stars
Get moving and arrange a movie night under the stars. Watch your favourite movie while drinking wine and raise a toast to the 6 months that you spent loving and caring for each other.
6 Red Roses
6 red roses are a symbol of a simple message that says I want to be yours. These beautiful roses will make for the best 6 month anniversary gifts for him. Give them a bunch of 6 roses and make them blush.