If you crave something sweet every once in a while and like to try sweets of different flavours, then Arabic sweets are something you will truly relish. These Arabic sweets are mouth-watering to look at, and once you try them, you won't be able to stop! Let us take a look at such five delicious Arabic sweets that you must try when in the UAE-
Kunafa or Knafeh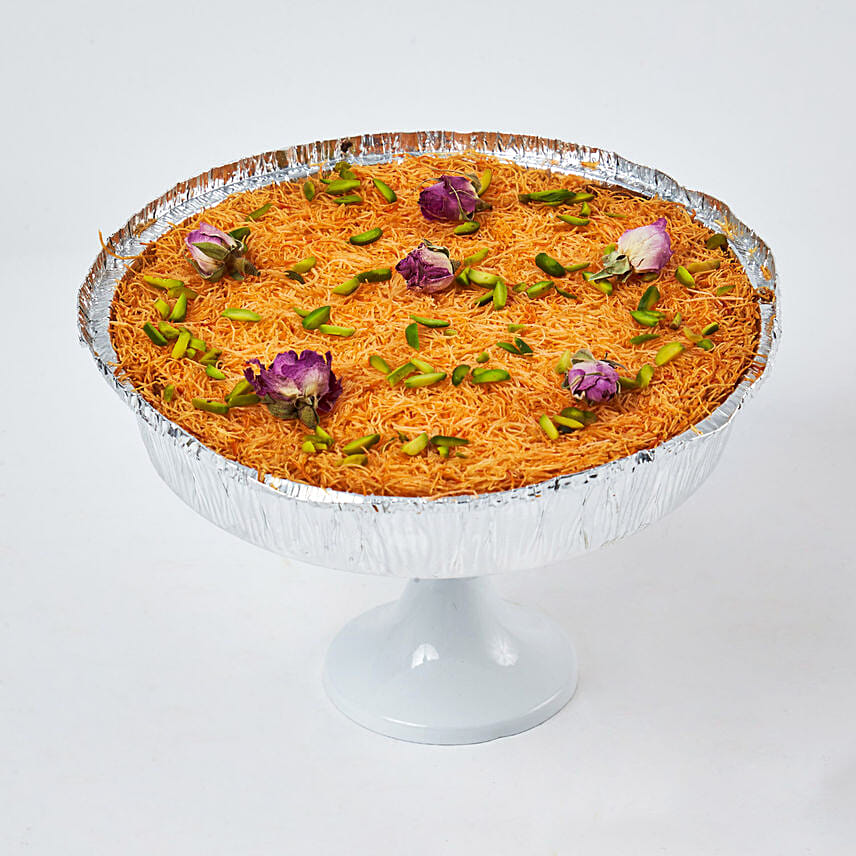 Kunafa is a traditional Middle Eastern dessert that is made primarily with dough, sugar, and cheese. It is like a cheese pastry that is available in multiple flavours. The appetizing dish is very readily available in the sweet shops of the UAE and online. 
Baklava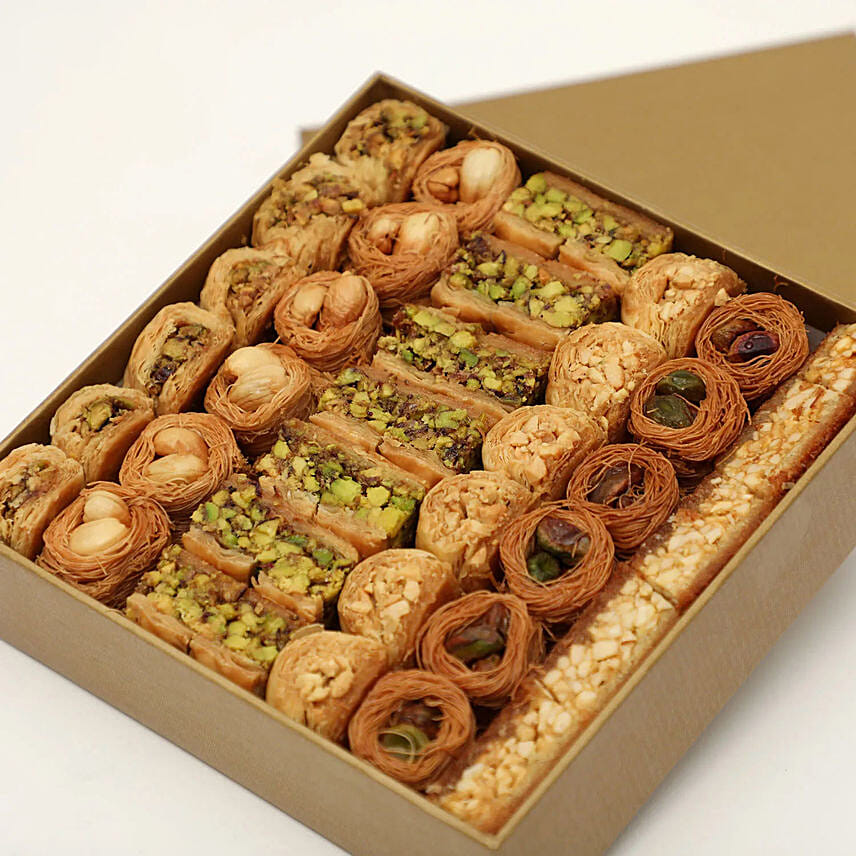 A crispy and sweet dessert that will give you just the perfect kick of crunch. Baklava is one of the most popular desserts in Arab cuisine. It is often garnished with pistachios and other nuts of choice. Baklava is made in a variety of flavours now so that you can choose according to your preferences. 
Maamoul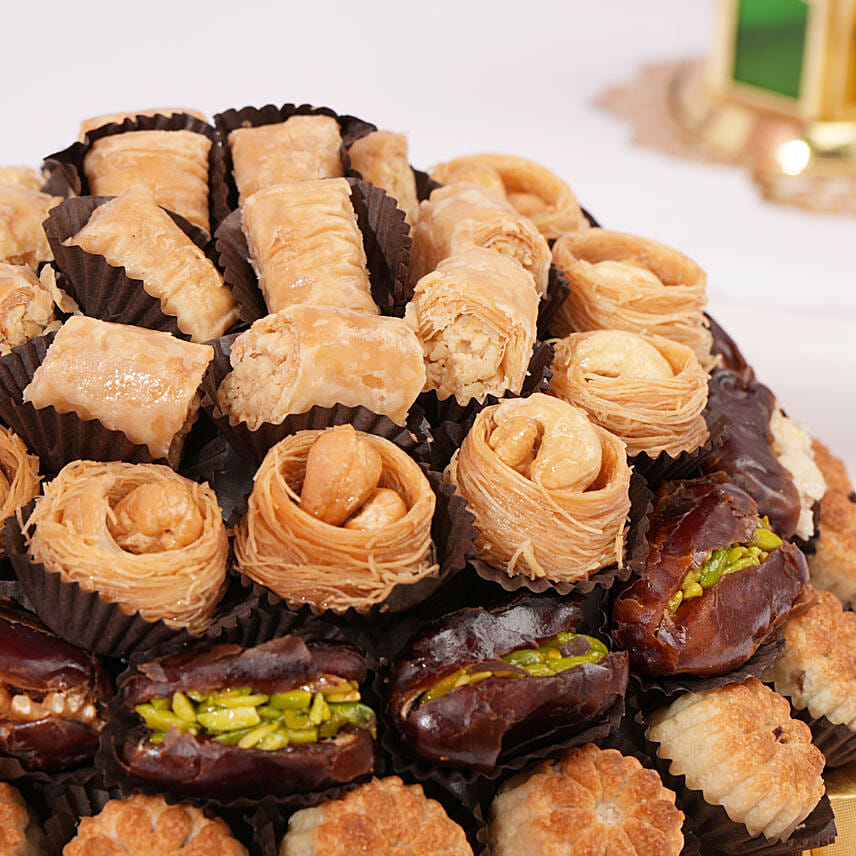 Another traditional Arab dessert, Maamoul, are like shortbreads with fillings. They come in a variety of fillings, such as nuts, chocolates, dates, etc. Maamoul is one of the oldest desserts of Arab cuisine. They make a perfect evening snack with a good pot of tea.
Basbousa
An Arabic style cake, Basbousa is a delectable dessert of the Ottoman empire. It is a flavourful cake sweetened with orange flower water, rose water, or syrup. And just like most Arabic sweets, it is garnished with nuts.
Balah el sham
This Middle Eastern dessert is perfect for when you're craving a sweet-savoury. It is crunchy on the outside and succulently soft on the inside. Balah el sham is deep-fried and then soaked up in a sweet syrup. 
These were a few of the delicious Arabic sweets that one must try whenever they get the chance to. So, fulfil your sweet cravings with these delectable Arabic sweets that are readily available in the UAE. Also, you can gift these to your loved ones on special occasions and let them relish the sweetness.