Yes! The most awaited festival of the year is here and the celebrations & excitement have already started to kick in. And not only your friends & family would be keeping their hopes high for their Diwali gift, but also your family at the workplace. Since we know how tricky it could get to decide what to give as corporate Diwali gifts, we've done all the legwork for you. In this blog, we have handpicked the most creative and innovative corporate Diwali gifts that are guaranteed to impress. Keep reading to get a hang of some of the ultimate corporate gift ideas for Diwali.
Sweet & Dry Fruits' Hamper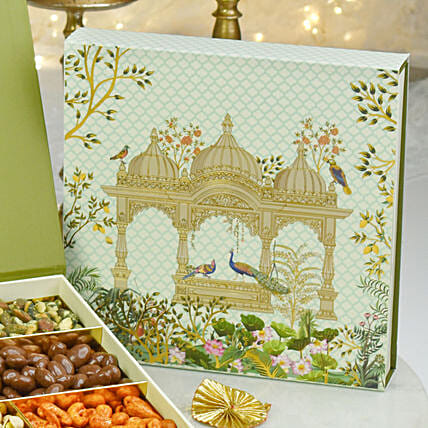 Sweets and dry fruits on Diwali will never become passé. Hence, this Diwali, gift your employees the perfect combination of taste and luxury with the classic hamper of assorted sweets & dry fruits. Loaded with goodness and delightfulness, the Diwali sweets & dry fruits gift box will satisfy their sweet tooth as well as provide some essential nutrients.
Home Décor Items
Decorating the home is a significant part of the festival of lights. Therefore, what could be better than something that adds sparkles and jazz up their home for the festive season, right? Extend your Diwali greetings by gifting home decor items. Choose from a set of decorative Diwali diyas, a gold-plated dinner set, flowers in a basket, a tealight holder, dream catchers, scented candles, a designer deck of cards, God & Goddess idols, hanging globe terrariums, etc. All of these as Diwali corporate gifts will amp up their home ambience and leave a lasting impression.
Personalised Gifts
Personalised gifts are the ultimate way to convey your pleasant thoughts and create a lasting impression on the recipient's mind. Besides, they differentiate your gift from a pile of regular, pass-on Diwali gifts. So, present your extended family with a range of delightful and thoughtful personalised gifts such as customised night lamps, mug sets, cushions and planters. You can also get a nice message engraved to make your employees feel loved and special.
P.S.: Such gifts also have a great brand recall!
Eco-friendly Gifts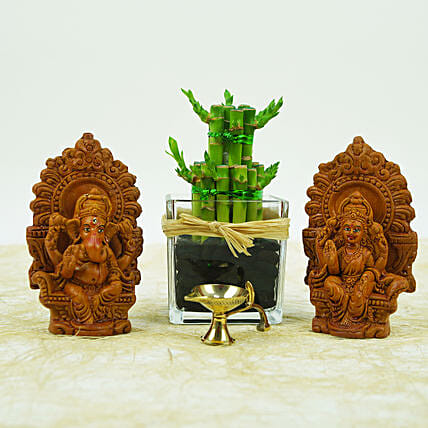 Giving out sustainable items not only acts as the best corporate Diwali gift ideas for employees but also for our environment. The market is filled with a wealth of eco-friendly gift hampers comprising some great gift options. Go for the one that is 100% plastic-free, cruelty-free and chemical-free. The gift will truly be an innovative one for your employees, clients and business partners. 
Household Appliances
Home appliances make a great utility gift that are both useful as well as thoughtful. Besides, they are always a hit among all age groups, especially those living away from home. Go for household tools and appliances such as air fryers, juicers, toasters and cutlery sets. Your employees are sure to treasure these housewares items. 
Diwali Gift Cards
Gift cards are among the safest and best corporate Diwali gifts. Since the purpose of a Diwali gift for employees is to convey your heartfelt festive greetings and show your employees how valuable they are to the organisation, a gift card will help them choose their own reward. This way, they can actually shop for the things they need the most as Diwali gifts.
So, what's the wait for? Kick off your corporate Diwali gift shopping right away! Choose the most innovative gift and make your corporates feel on top of the world. Happy gifting!