Plants are known to enrich our surroundings and lives with freshness and positivity. Every plant has a unique feature that makes them suitable for specific conditions and places. While some indoor plants have a quality of purifying the air, others might take in negative vibes and exhale positive energy. So, if you're looking forward to welcoming positivity in your house, then keeping these spiritual plants at home will help. Read further to know more about the nine best spiritual plants that will bring positive energy to your home. 
Also considered as the sacred flower of Persia, Jasmine holds a great historical significance in India. Jasmine plant spreads fragrance that boosts self-esteem, stimulates energy, and strengthens romantic relationships. Keeping it in the bedroom will help you inhale the fragrance and freshness.
Lily is a versatile and lucky indoor plant that works on physical ailments, emotional issues and spiritual energies. You can keep the lily plant in the bedroom for calmness and to control anger issues. Lily is the best plant for people who have constant headaches and are dealing with mental health issues.
Besides being beautiful, Ivy is known for its air-filtering quality and removing unwanted energies and toxins from the surroundings. According to spiritual beliefs, keeping Ivy plant in passages and doorways welcomes home good luck and health.
We all know the benefits of having a Money plant at home. The fresh green leaves help in attracting the flow of prosperity and good luck in life. If you feel stressed out and anxious quite often, you can keep a money plant on the study table or work desk.
Scientifically known as Ocimum Basidium, Basil works on attracting positive energy from the environment. The word 'Basil' means royal, and the intense spiritual powers of the Basil plant justifies it all.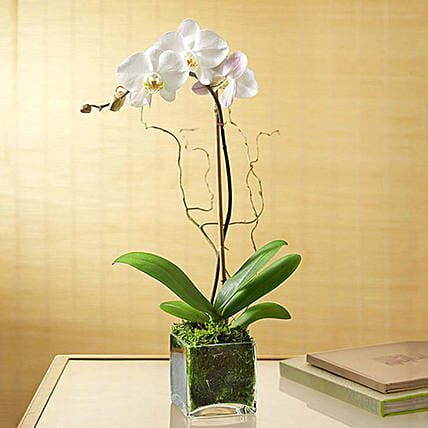 The beauty of orchids is not just good for decoration, but it holds various other benefits too. Orchids release oxygen during the night, and it also helps in balancing the energies around. It is good to keep the orchid plants in the bedroom, especially during nighttime.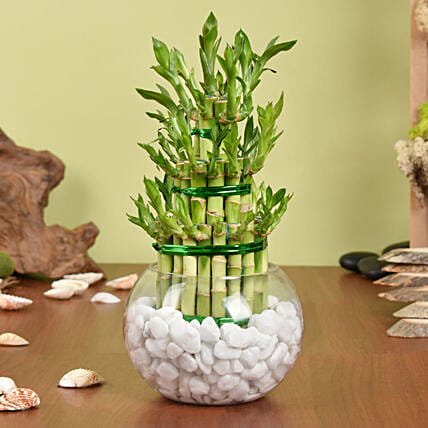 As the name suggests, Lucky Bamboo brings home good luck, mental balance and improves the love life. Being a low maintenance plant offering various benefits, Lucky Bamboo is one of the most favourite houseplants. 
Lavender fragrance is a popular pick for aromatherapy because of its power to relax the mind and body. Lavender plants eliminate toxins, reduce anxiety and depression, along with managing blood pressure. Keep the lavender plant in a place where you can smell it often for the best results.
If you're searching for some magical plants, then Sage is one of them. Sage offers extraordinary spiritual cleansing benefits, like eliminating anger and reducing fear. It stimulates positive energy and brings in several medicinal properties too.
So, these were some amazing spiritual plants that will bring home positive energy. Plants can add so much to the atmosphere at home. In case you are unable to find these plants at a local nursery, you can always buy these plants in Dubai online at an affordable price.
Which plant do you have at your place? Let us know in the comments section below.