As the UAE National Day approaches on 2nd December, our gifting experts at FNP have analysed last year's data to bring you the most thoughtful gift ideas. Take a look at some of these gift suggestions that will add flair to your UAE National Day festivities –
Designer Cakes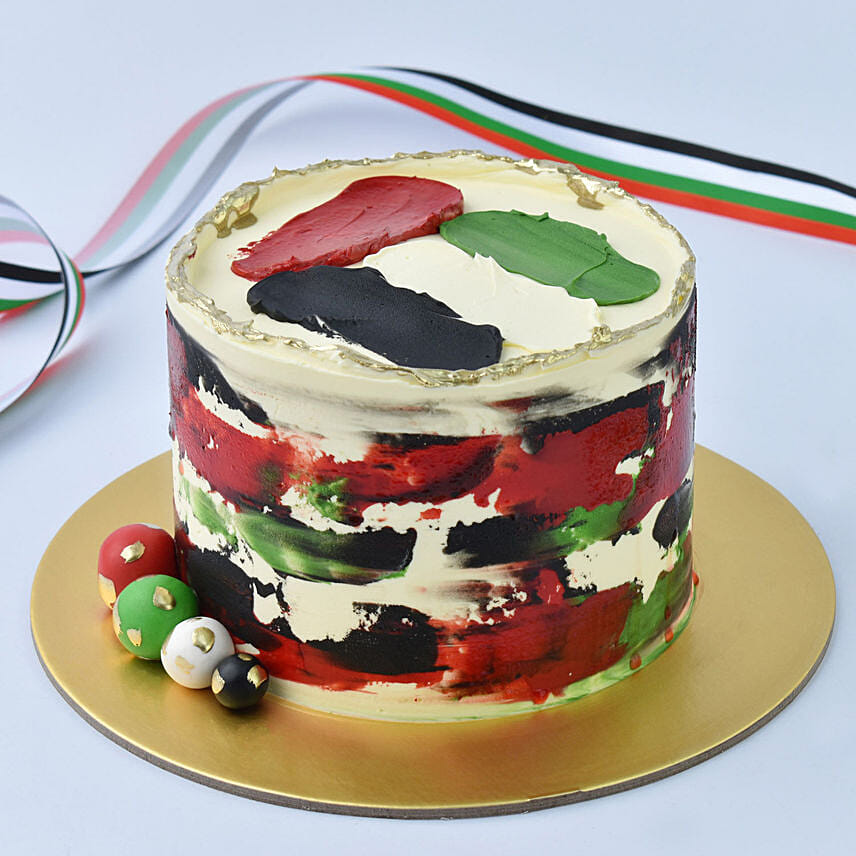 For a sweet touch to your celebrations, consider our designer cakes that not only taste divine but also capture the essence of the occasion. So, choose from a variety of designs and flavours, ensuring a delightful centerpiece for your National Day gatherings.
Balloon Bouquets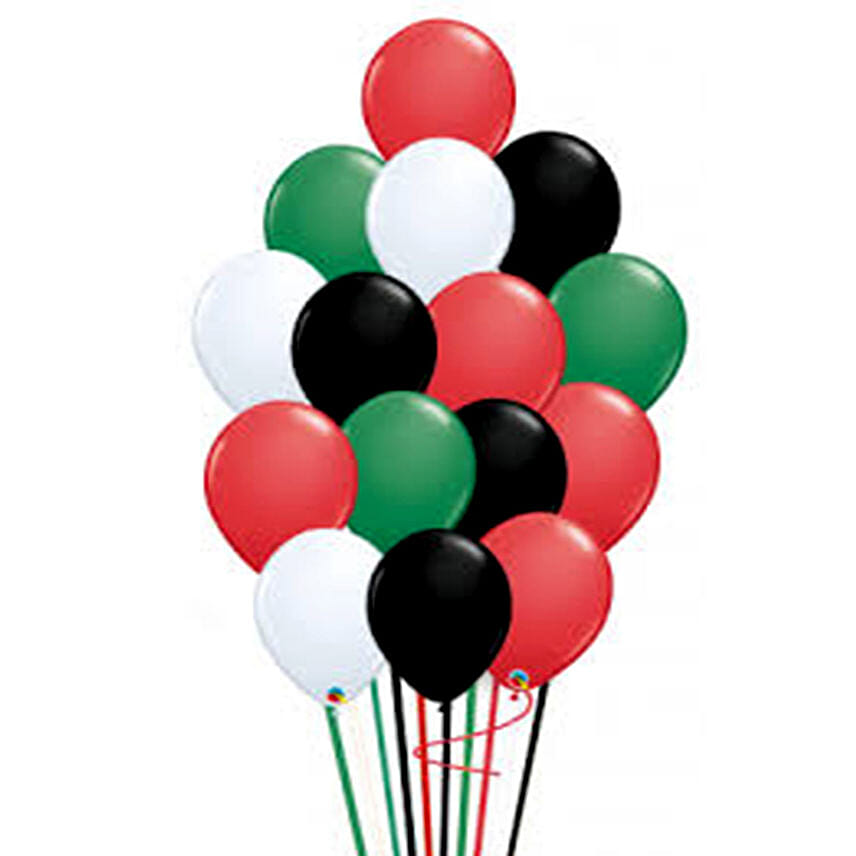 Bring colour and festivity to your loved one's National Day celebrations with our vibrant balloon bouquets. Whether it's the iconic colours of the UAE flag or a personalised arrangement, these balloons add a playful and uplifting atmosphere to your festivities. So, it's a simple yet effective way to make your National Day celebrations visually appealing and memorable.
Chocolate Delights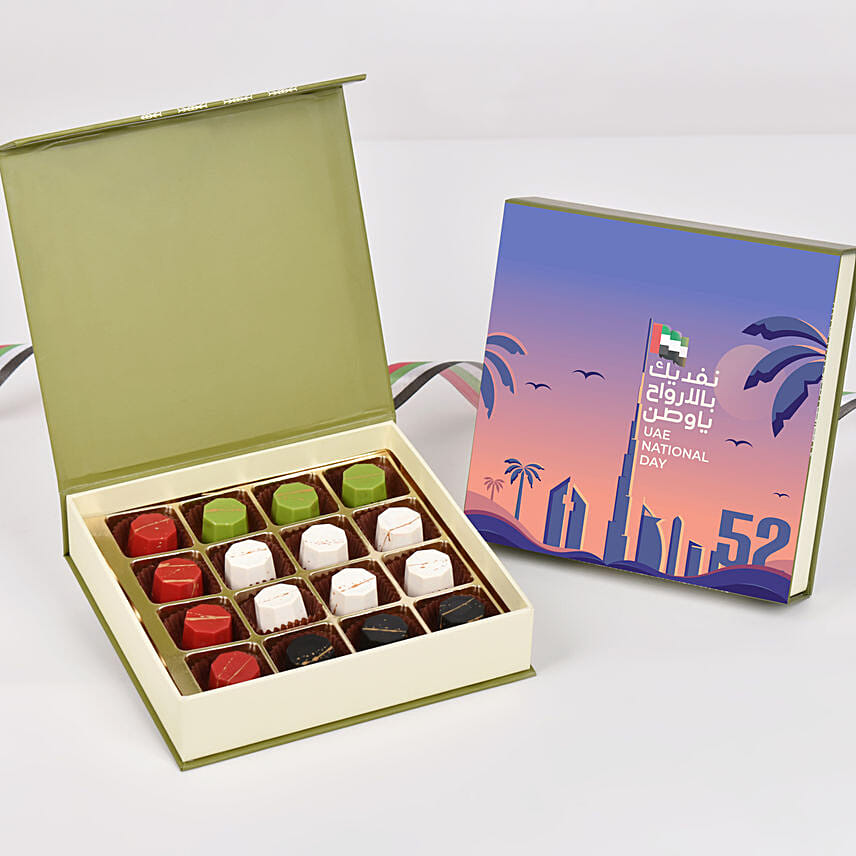 Indulge in the rich and decadent world of chocolates with our specially curated chocolate delights. From luxurious assortments to personalised chocolate boxes, these treats are an interesting way to express your National Day wishes. In fact, you can send it across to everyone on your list along with special UAE National Day flowers to double the joy.
Gift Hampers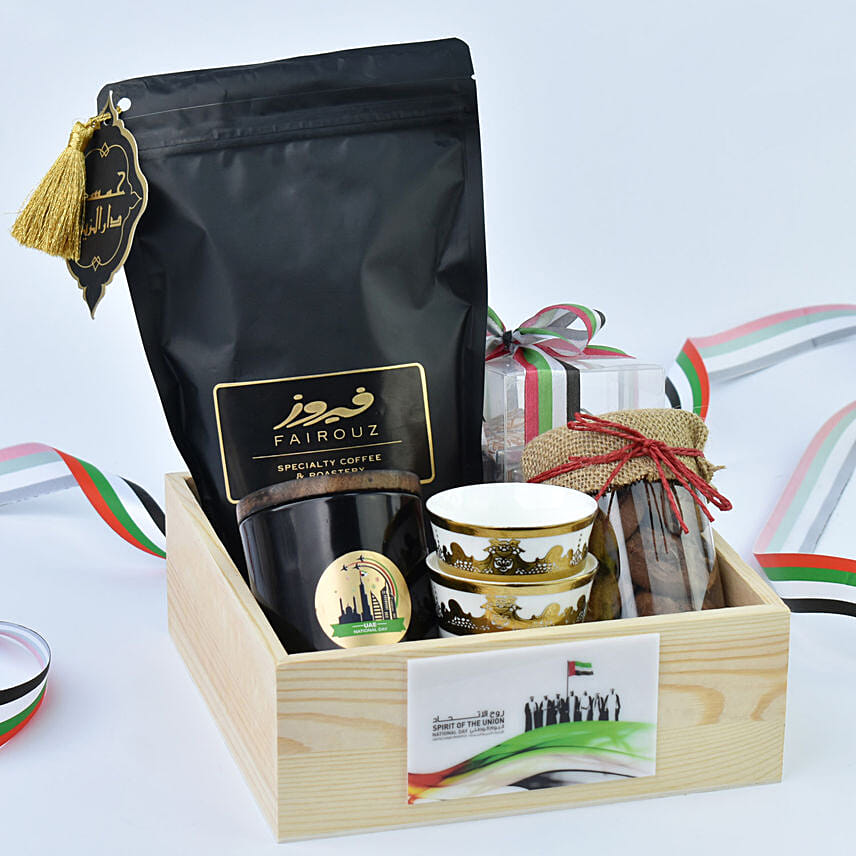 Our UAE National Day gift boxes/hampers are a harmonious blend of thoughtful items, carefully selected to reflect the spirit of the occasion. Comprising everything from gourmet treats to stylish accessories, these hampers are a versatile and elegant way to convey your best wishes.
Potted Plants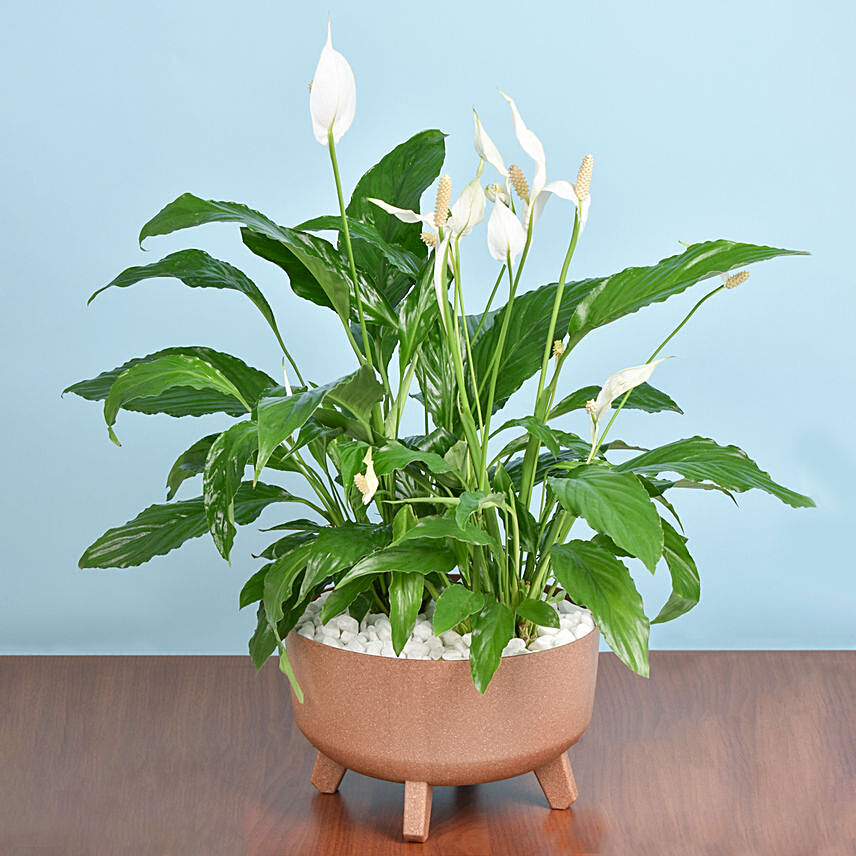 Add a touch of nature to your National Day celebrations with our potted houseplants. These green companions symbolise growth, prosperity and the enduring strength of the nation. Choose from a variety of plants such as ficus Bonsai, Canna Lily, basil plant and Money plants, each carefully potted in elegant containers. Thus, this makes them not only a thoughtful gift but also a lasting reminder of the UAE's resilience.
Personalised Photo Frames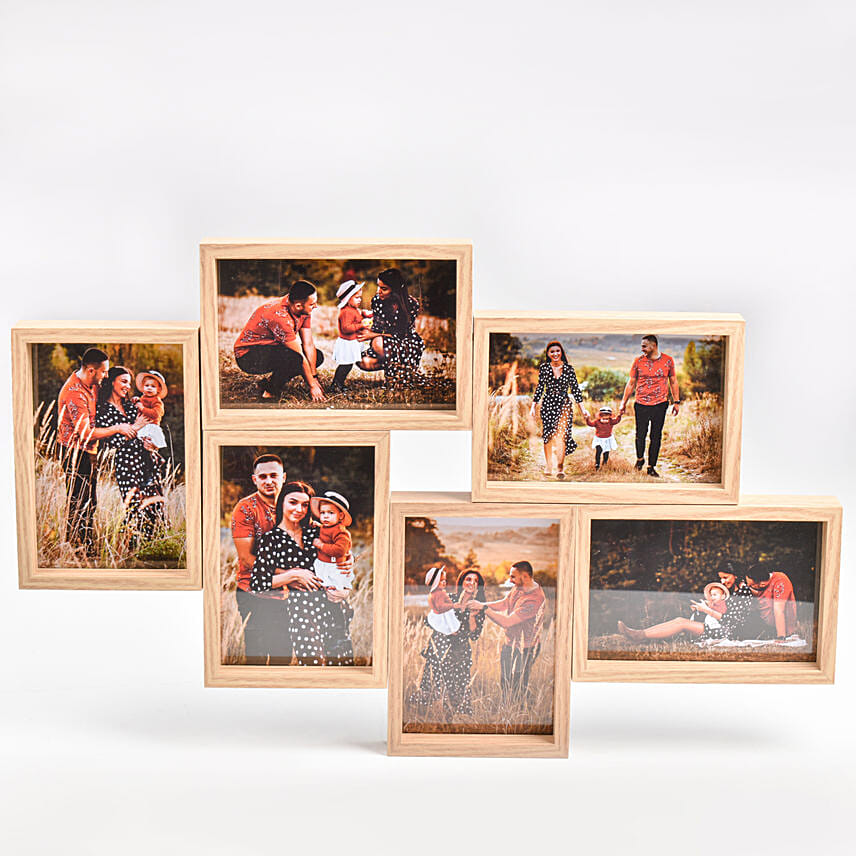 Capture and cherish precious memories by ordering our personalised photo frames. Choose a design that complements the spirit of the UAE National Day (with a special design or message) and insert a special photo. In fact, these frames make for a heartwarming and enduring gift, allowing your loved ones to relive and celebrate significant moments in style.
Coffee Mug Sets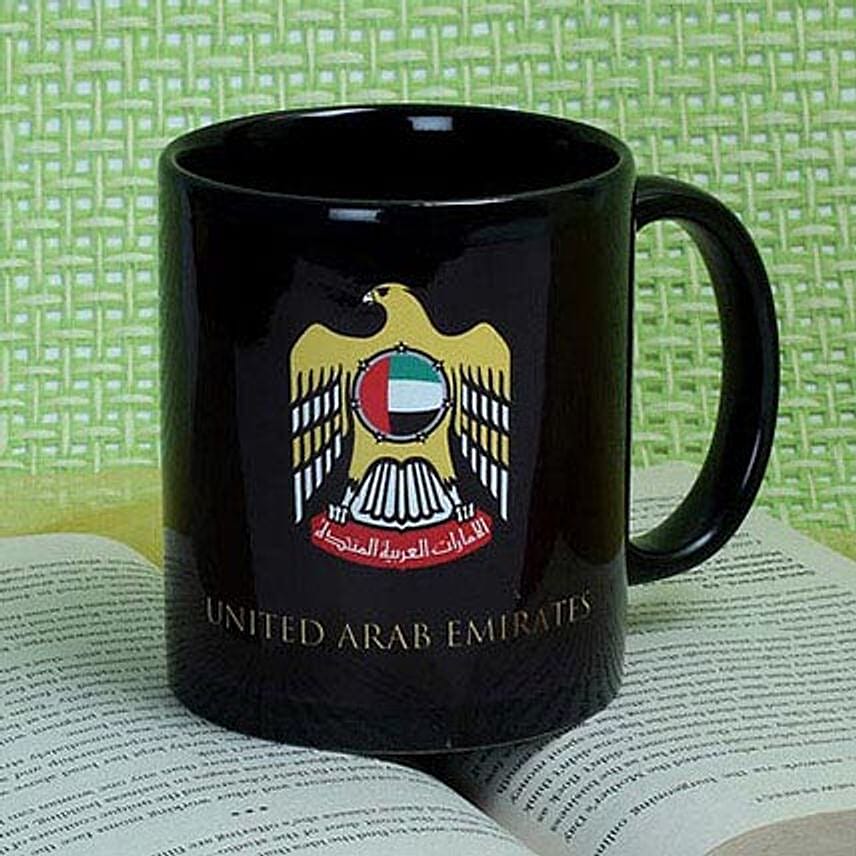 For those who never say no to a cup of joe, our stylish coffee mug is a practical and charming gift choice. Designed with patriotic symbols or subtle nods to the UAE's landmarks, these mug sets will offer your loved ones a daily reminder of national pride. Furthermore, pair them with a selection of premium coffee hamper for a thoughtful and functional gift.
Personalised Keychains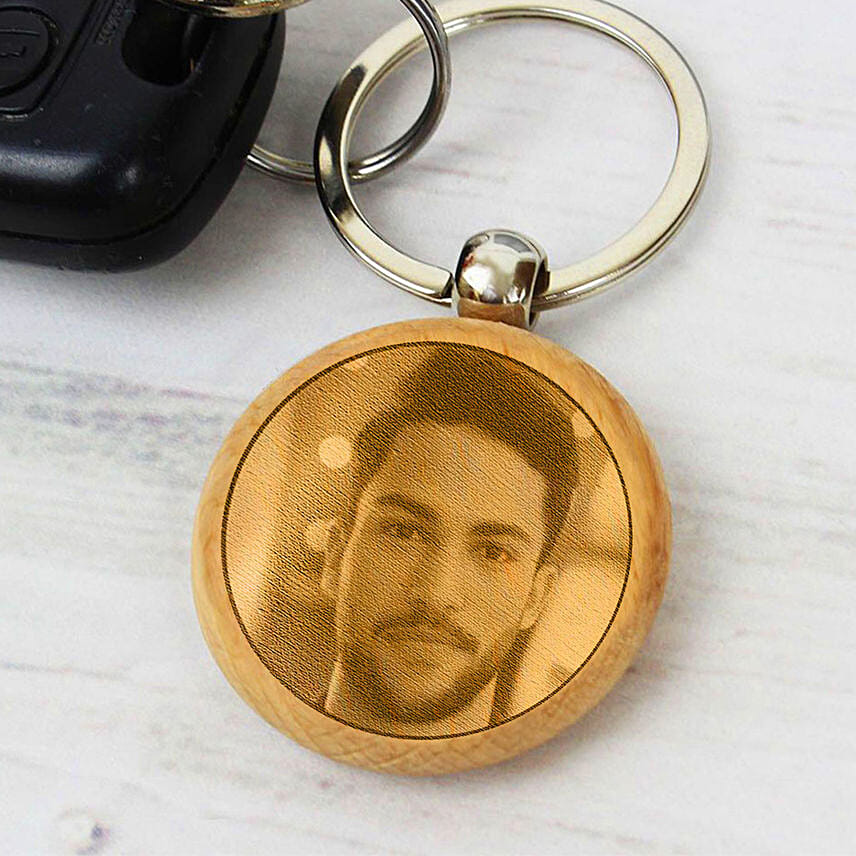 The next on our list of UAE National Day gifts are personalised keychains that are a great way to express National Day wishes. Crafted with durability and style in mind, you can get these keychains customised with names, dates or patriotic symbols. Also, it's a small yet meaningful gesture that your friends and family can carry forever with them.
Spa Essentials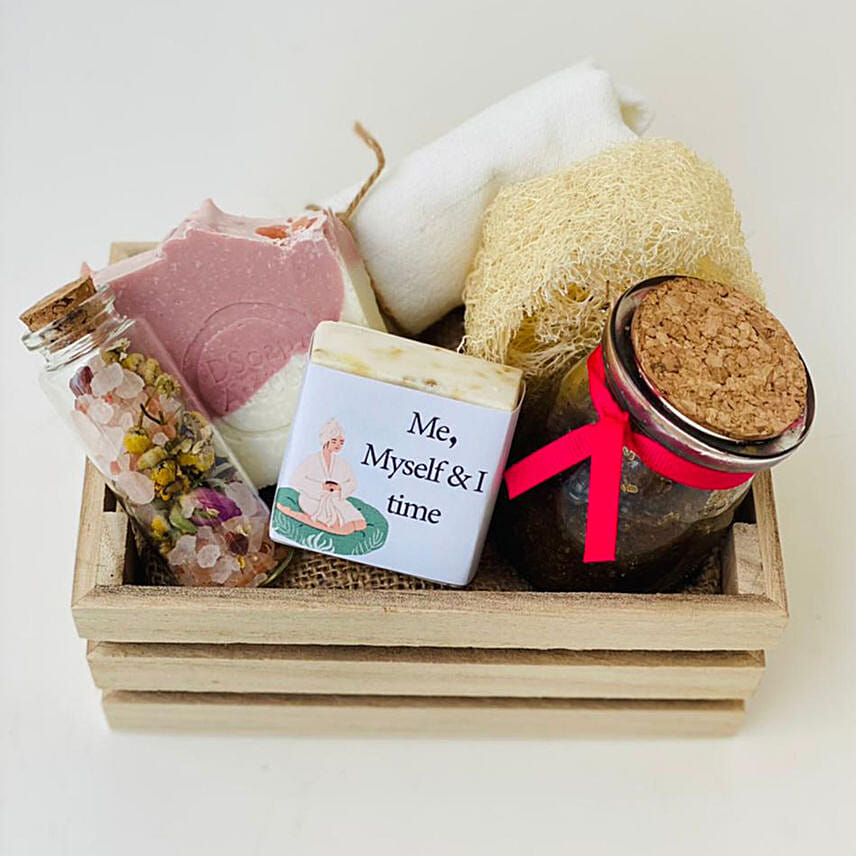 Encourage relaxation and well-being with our spa essential gift set. Specially curated with calming scents, soothing and grooming essentials, these sets are a thoughtful way to express your wishes for peace and prosperity on the UAE National Day.
National Day Acrylic Lamp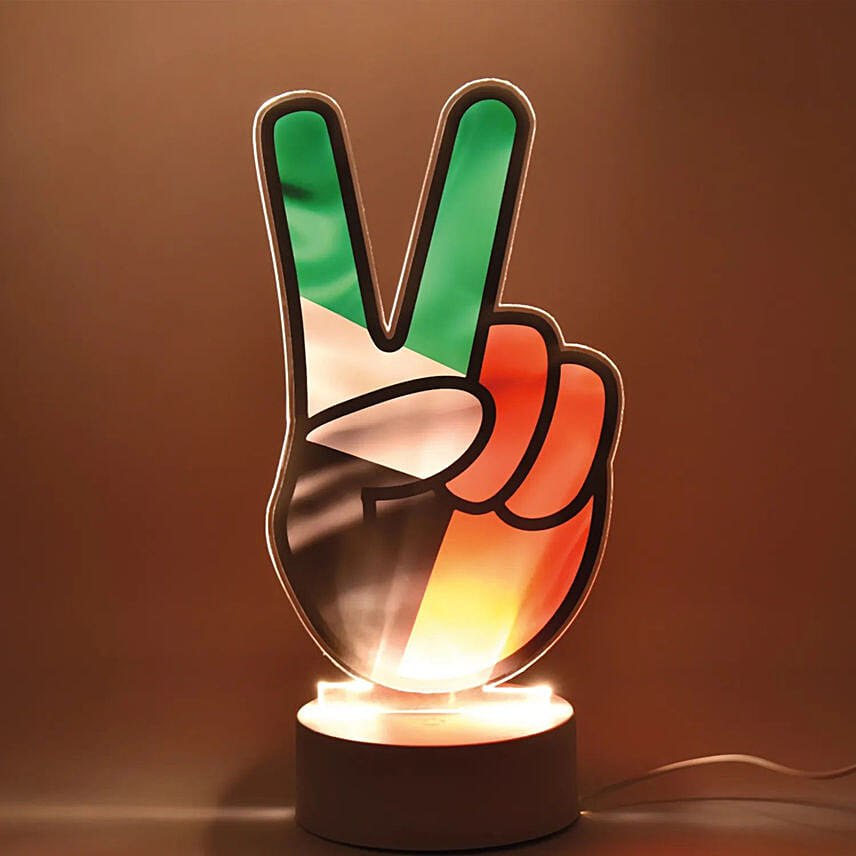 Amidst a plethora of UAE National Day gift choices, an acrylic lamp will emerge as a unique and meaningful gift option. It will beautifully capture the essence of the occasion in a luminous display. Moreover, it features the iconic colours of the UAE flag; acting as a radiant symbol of unity and pride.
Make your celebrations truly special with these UAE National Day gifts, prepared after careful consideration. Besides, our data-driven, ultimate UAE National Day gift guide ensures that choose gifts that are popular and also hold sentimental value. So, shop gifts from FNP right away!