August is around the corner, and so is the day to adore your dearest girlfriends. Yes, we're talking about Girlfriend's Day which is celebrated every year on 1st August. Girlfriend's Day is a bonus occasion that gives every female an opportunity to celebrate her gal-pals for being there. It is a way of expressing gratitude towards each other and thanking your fellow girlfriend for standing right beside you during your highs and lows. So, when you're spending much-needed time to pamper your gal-pals, do it in the best way possible with amazing gifts. We're all set to take you on a short gift tour that will give you enormous surprise ideas to make your girlfriends feel special.
Chocolate Cupcakes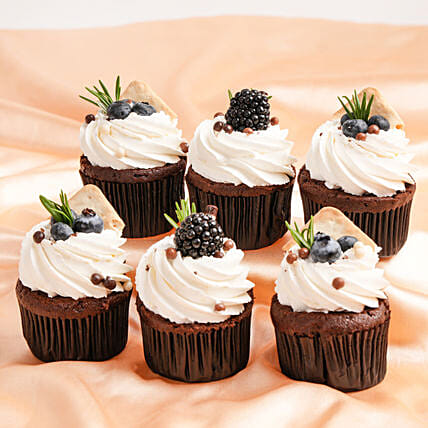 The path of sweets builds a way to the heart. For all the bittersweet moments you've shared with the girls, celebrate it with a pack of yummy chocolate cupcakes. These cream cheese cupcakes are deliciously baked with chocolate bread and topped with flavourful fruits that will melt your bestie's heart for sure. 
Smart Activity Tracker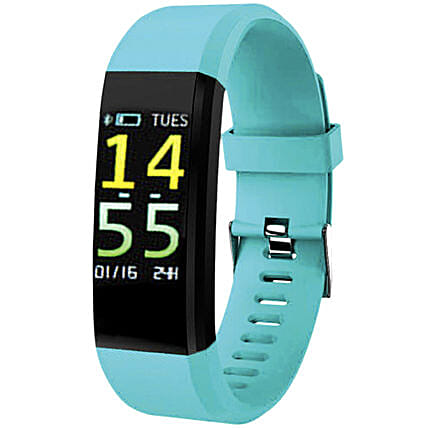 For that one friend who loves working out and is always on the fit-hit list, this smart activity tracker will be one of the best Girlfriend's Days gifts. A fitness gift will show how much you know your girlfriend and her exclusive choices.
Gold-toned Hearts Bracelet
A bond of trust and lots of crazy things have kept you all glued together, just like the hearts in this bracelet. So, why not buy one for each of them and make this moment special. Check out this beautiful gold-toned hearts bracelet with small white diamonds on the border. 
Personalised Girlfriend's Cushion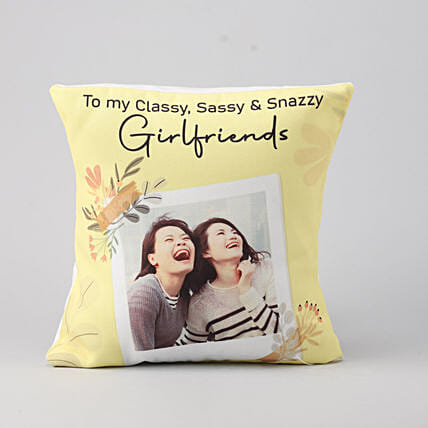 You've had the best sleepovers with your girlfriends. And so, a personalised pillow to keep all of them awake in your memories is a good Girlfriend's Day gift option. Get your girls' gang picture printed on this girlfriend's pillow and make the day special. 
Truffles Box
Remember all the times when you entered her house and took all her chocolates just like it was yours? It's time to return the love with an utterly delicious praline truffles box filled with luscious milk chocolates. It's a perfect gift to wow her with some yummy flavours and extra gourmet love.
So, this was all about Girlfriend's Day gift ideas. No matter what you choose, a little attention to detail and loads of love will make your gift special.