Roses are undoubtedly the masterpiece of all flowers that give all the feelings of love, passion and romance. A symbol of beauty, versatility and fragrance, the flower is well-received on several events and occasions. However, the joy of getting a pretty bunch on your birthday, anniversary or any celebration doesn't need to end up in the trash, right? Once the blooms have dried out, instead of throwing them away, you can always recycle them. So, don't just sit and wonder what to do with the wilting roses. Here's a roundup of innovative DIY with dry roses.
Potpourri
One of the favourite DIY with dry roses is to use the petals as potpourri. Not only will it have your space smelling amazing, but also give a vintage and aesthetic look. Dry out all the petals. Put them together with one or two cinnamon sticks, a few drops of essential oils, some slices of citrus fruits and voila. Your potpourri is all set to amaze!
Shadow Box
This one is a great way to preserve memories beautifully and thoughtfully. First, gather all the flowers and arrange your roses in a layout. You have a free hand here as you can choose the layout you like the most (heart-shaped, geometric, crescent moon, name initials etc.). Attach the flowers with a little amount of hot glue on their back and press them onto the backdrop gently until attached securely. Your shadow box is all set to be displayed on the wall, table or bookshelf.
DIY Rose Jewellery/Decoration
You can always utilise your flowers as DIY jewellery, decoration or paperweight. All you need is to get a mould/bezel of the desired shape, fill it halfway up with resin, place the flowers/petals inside and fill it again with epoxy resin. Let it harden and once solid, remove it from the mould/bezel. You can also add glitter and beads along with flowers.
Pressed & Dried Flower Phone Case
Keep your dry roses close to you by adding them to your phone case. Just take a clean cover case, position some pressed-and-dried flowers on it and once in place, polish them with a layer or two of epoxy resin. Once dried, it's good to use!
Rose Petals Bath Bombs
Indulge in a self-pampering session with bath bombs made up of dry rose petals. These bath bombs will not only smell heavenly but also make your skin feel insanely soft and hydrated. Besides, a bath with flower petals floating around gives all the royal feels. Combine all the dry ingredients – citric acid, baking soda, Epsom salt and dried rose petals. In another bowl, whisk water, rose oil, coconut oil and food colouring together. Now blend the dry & wet ingredients and form balls (or any other shape). Pour them into the bathtub and watch it fizz. Enjoy a luxurious bath!
Sachets for your Almirah/Cupboard/Drawer
Get muslin pouches/bags and fill them with dried roses, mixed with ground cinnamon, allspice, ginger and a few drops of essential oil. Set this aromatic hanging piece wherever you feel like it and watch them add a refreshing and vibrant scent.
Art and Design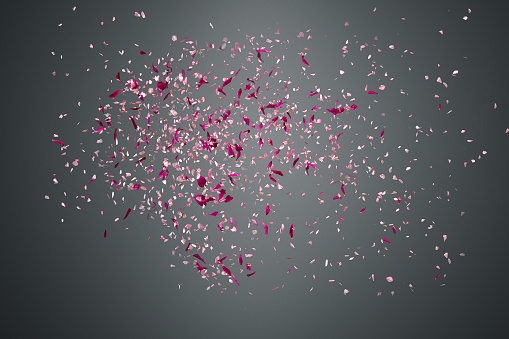 Wish to turn the dried roses into exotic pieces of art? Dried roses' bookmarks look beautiful. You can adorn the cover of your albums, diary, journal or scrapbook by using pressed-and-dried roses. You can also prepare aromatic, colourful and eco-friendly confetti from dried flower petals during any celebration. These creative yet simple flower decoration ideas will preserve their beauty as well as sentimental value.
So, you see – roses age like fine wine! Besides being pleasant to look at and aromatic, there's a lot more to the surface than meets the eye. Try the aforementioned DIY with dry roses and hold onto them a lot longer. Last but not the least, it is advised to preserve them while they are in full bloom.