Orchids are gorgeous flowering plants that are well-known for their aesthetic quality. They are a symbol of luxury, beauty and affection. They are also considered a great gifting option when it comes to delighting loved ones on different occasions. Though Orchids are admired for their good looks, vibrant colours and mesmerising fragrance, there's more to the surface than meets the eye. Other than their breathtaking decorative statement and gifting purpose, Orchids are well-utilised for their magical medicinal and beauty benefits. If you are not aware of the same, here're a few amazing benefits of Orchids that will leave you awestruck and compel you to order a flower delivery of these stunning beauties straight away.
Stress Busters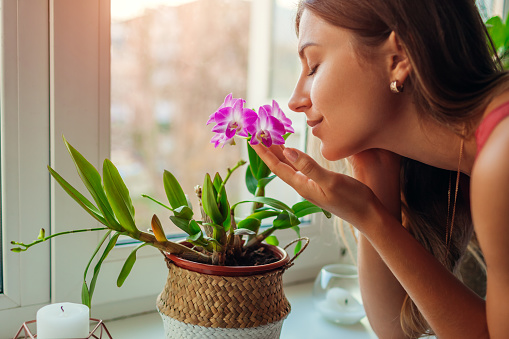 Among many, Orchids are those flowers that can help in easing out stress. Over the years, many studies have confirmed that Orchids spread a positive aura around us. They are happy flowers that look good and make us feel good by lowering our stress levels significantly. During the frenzy times, Orchids offer a much-needed dose of tranquillity and calmness.
Enhances Eyesight

If you happen to have weak eyesight, Orchids hit the bull's eye on improving that. The leaves and flowers of Orchids are rich in Vitamin C and E. Consuming them on a daily basis can enhance your vision and keep eye-related diseases at bay. You may consume orchid leaves and flowers by cooking them with vegetables or grinding them into the juice.
Improves Sleep Quality
Another boon of having orchid plants in your space is that they give out healthy oxygen even at night. This beneficial flow of oxygen results in an effective and relaxing effect. This, in turn, lowers the risks of insomnia, panic attacks and anxiety. So, if you are someone who has trouble calming yourself during bedtime, place an orchid plant in your bedroom.
Helps Raise Humidity
Among the many benefits of Orchids, the most significant one is that they maintain a good level of humidity to prevent conditions like asthma. Also, when you are exposed to too much dry air, it can harm your skin. Orchids play a significant role in maintaining the moisture inside our home. When this plant absorbs water, it releases excess moisture via its leaves to avoid the air being too dry.
Cures Ulcers & Indigestion
You may find this fact a little hard to digest, but the benefits of orchids also include treating indigestion, especially among children. The fibre and fluid content found in orchid flowers are suitable for curing and preventing the condition of constipation, diarrhoea and bowel movements. Also, it is found to be highly effective in treating stomach ulcers and providing relaxation to the muscles. Take a juice or soup made from orchids and feel the problem disappear magically.
Aids in Skin Health
Since orchid is a rich source of vitamin A and antioxidants, it helps regenerate and replenish your skin. Its frequent use keeps skin problems like wrinkles, blemishes and pigmentation at bay, making your skin young and healthy. The orchid extract works wonders for the skin when used as a face mist or face pack.
Brilliant for Feng Shui
As per Feng Shui practices, orchids represent beauty, purity and fertility. They even represent joy and new beginnings. Since orchids are available in a wide range of vibrant hues, specific colours have a specific meaning in feng shui. For example, green represents wealth and prosperity, while purple orchids convey feelings of respect, royalty and admiration. More so, putting different coloured orchids could help maximise positive chi.
While Orchids are captivating plants, you can see that there are more than enough practical reasons to keep them in your home. These no-fuss plants are beautiful, low maintenance and yield lots of benefits. So, what are you waiting for? Treat yourself to this beautiful plant today without any second thoughts.