Easter is celebrated 3 days after Good Friday. It is when Jesus Christ resurrected, and it was no less than a miracle. It is a festival full of hope and joy. This year, Easter will be celebrated on April 17th, 2022. Though Easter is not an official holiday in the UAE, it is still celebrated traditionally. Kids hunt for Easter eggs dressed as bunnies, paint the easter eggs and fill their baskets with goodies. The same thing continues when you are looking for curated Easter baskets and hampers. To help you out, we have prepared a list of Easter gift ideas that will be perfect for your loved ones.
Easter Special Chocolate Truffle Cake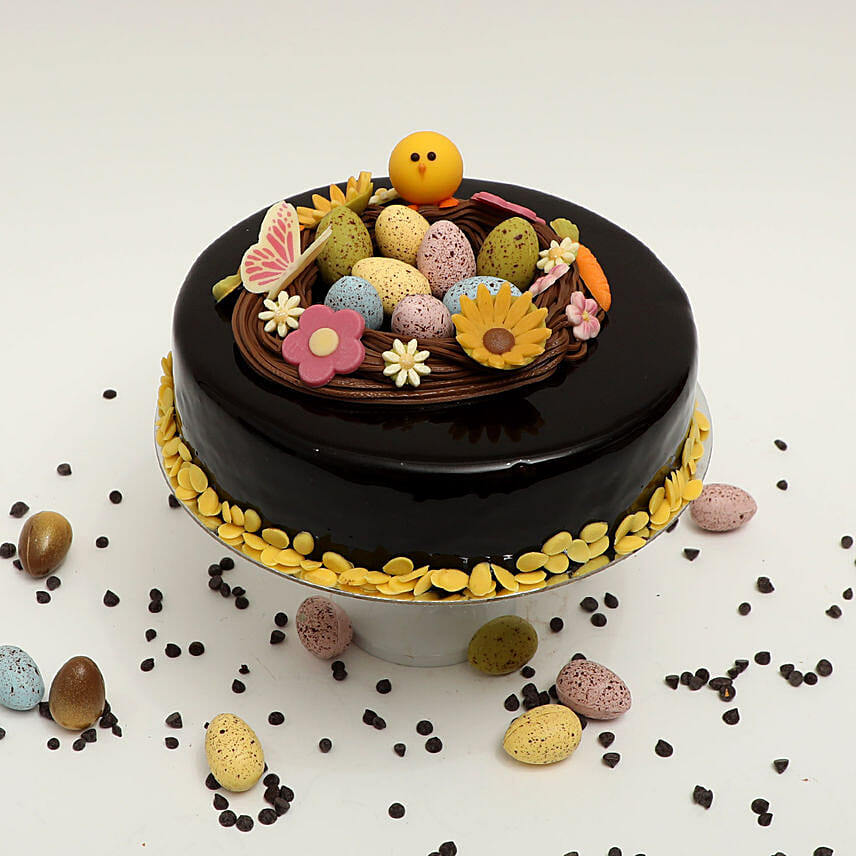 Chocolate truffle cakes are simply irresistible. And when they are customised with Easter tidbits, it enhances the beauty of this sweet treat. Check out Easter special tempting chocolate truffle cake to surprise your loved ones with a dose of sweetness.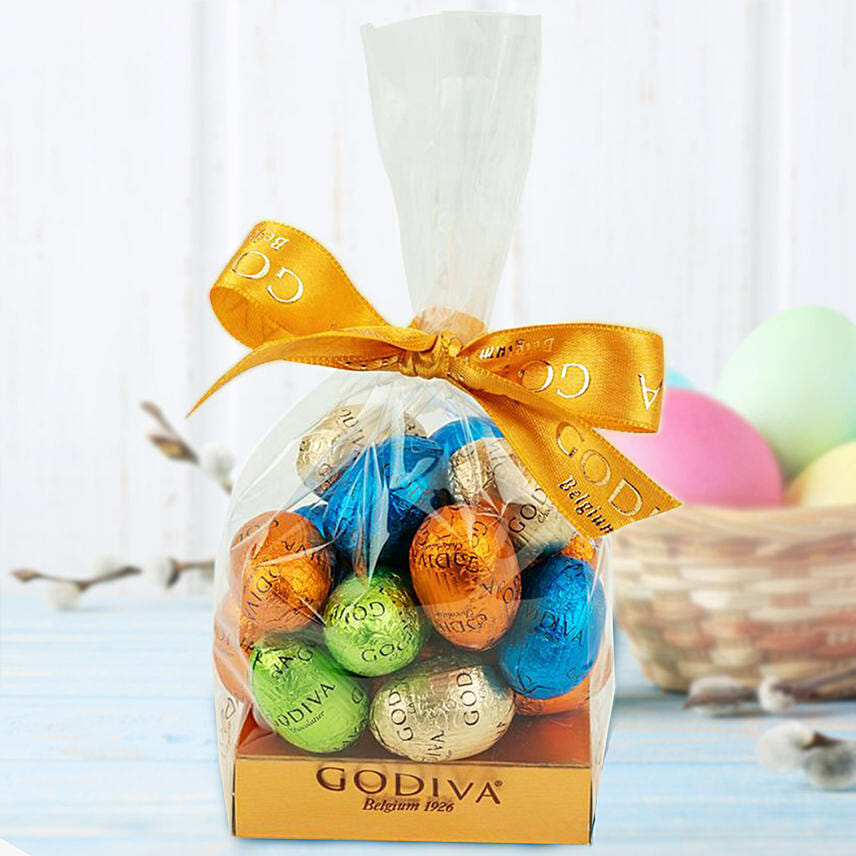 The age-old tradition of savouring delicious chocolate eggs on Easter started in Europe. And even now, they are loved by all. You can give drool-worthy Easter chocolate eggs in a bag to your friends and family and keep up with the ancient practice of this occasion.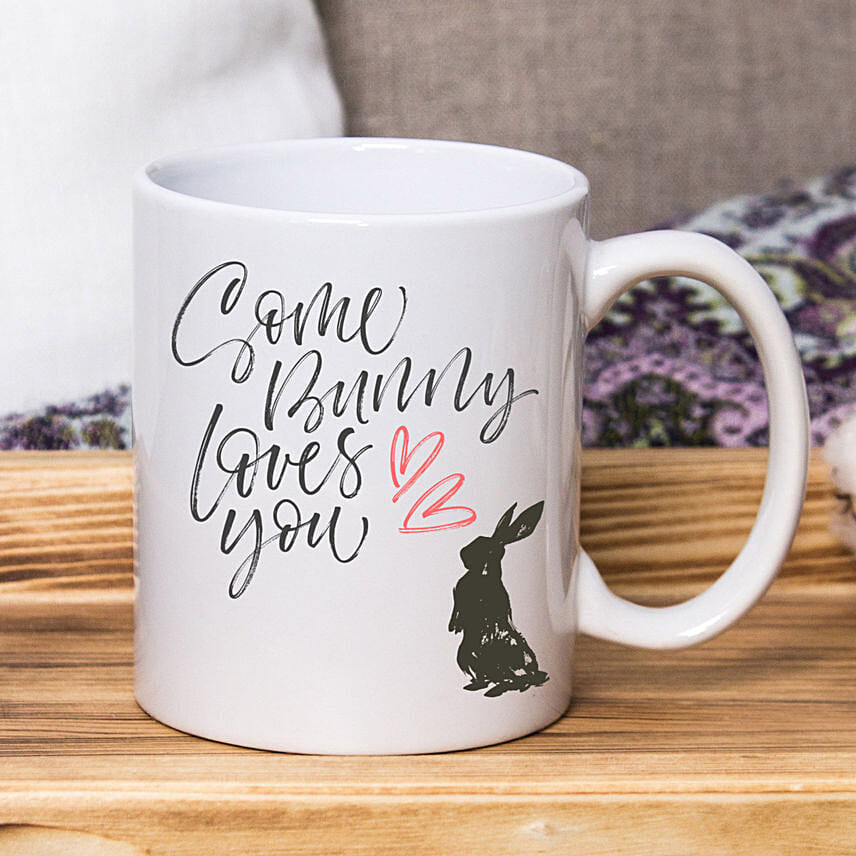 Giving an Easter mug is another great gift option to share your happiness with your loved ones. Easter mug will add utility to the gift collection and is perfect to spread Easter vibes with bunny motifs.
Lovely Easter Flowers Arrangement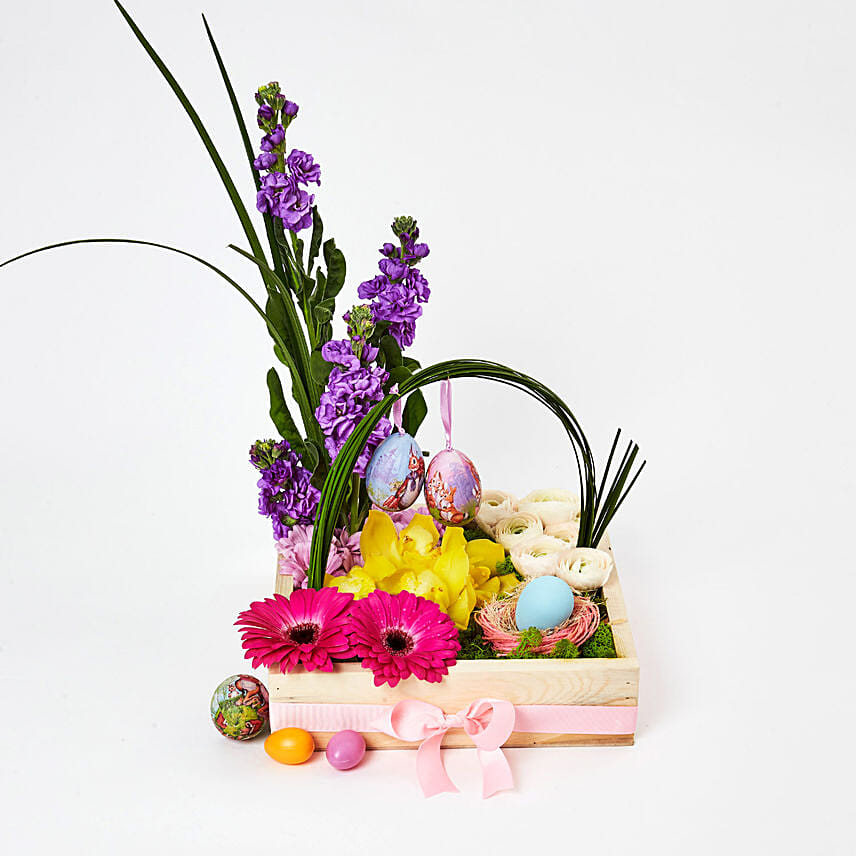 Flowers make up for a delightful gift for any occasion. Giving a bouquet or basket of flowers will add positive spirit and refreshing vibes to Easter Sunday celebrations. You can give a special Easter flower arrangement to your parents, boss, and relatives on Easter.
Easter Special Personalised Eggs Trio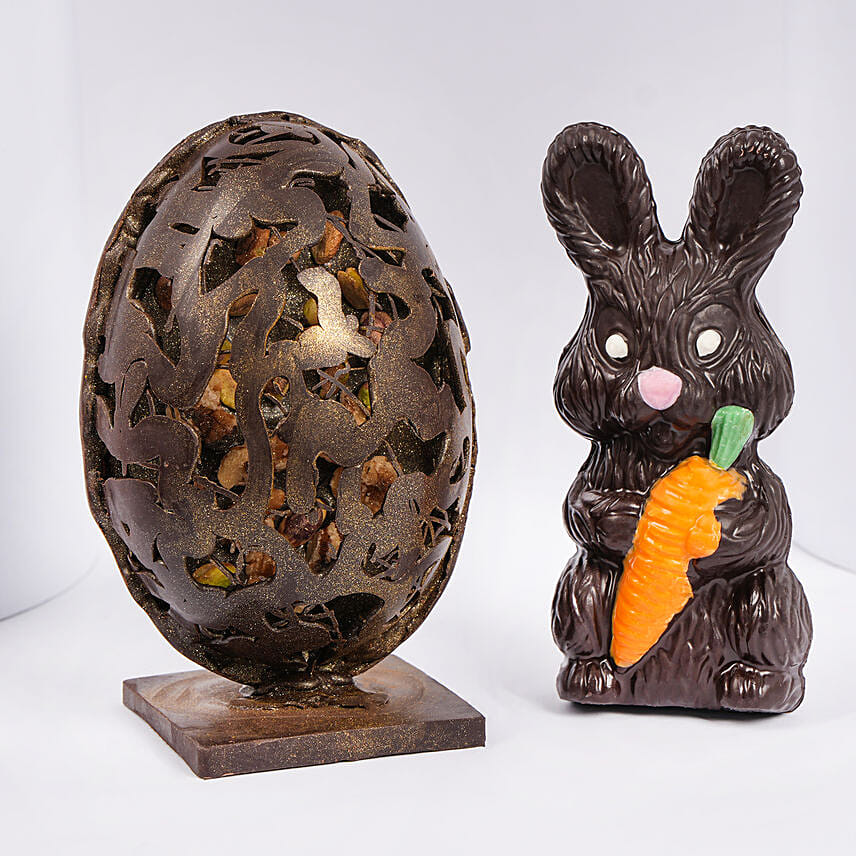 If you wish to make your gift exclusive to the receiver, then go for the Easter Special Personalised Eggs trio. These hollow eggs are made up of white and dark chocolate with an option to personalise your gift with three names.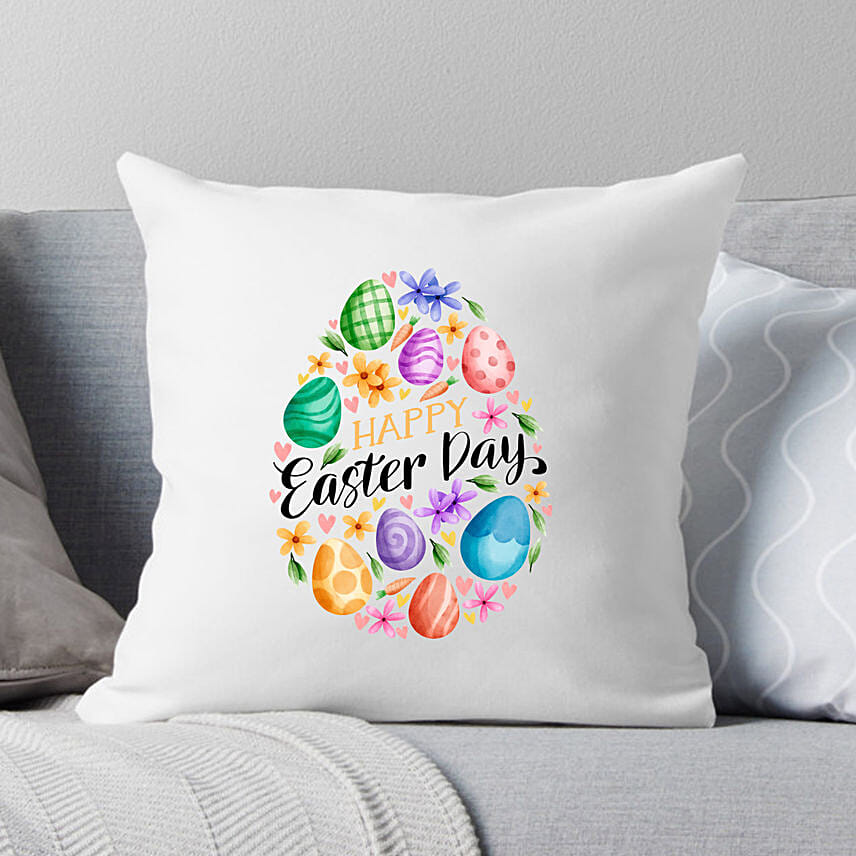 Are you searching for a unique Easter gift that does not contain any chocolate or bunnies? If yes, then Easter Day cushion can be a good pick. With cute Easter egg motifs on the front, this cushion will provide comfort and convey your greetings seamlessly. 
What's special in your Easter basket this year? Let us know in the comments section below.