Are you smitten with their cuteness, gentleness and innocent smiles? Here's a perfect day to celebrate these rare and unique aspects of your boo! Get ready to embrace and ace the cuddliest holiday of the year with the listed Teddy Day gift ideas. From giant teddy bears to cuddlesome stuffed animals, you must have thought of doing something special by now. However, given the everyday hustle, you might miss out on pre-plan. In such a case, explore our thoughtfully curated list of last-minute fluffiest Teddy Day gift ideas that will save you in the nick of time.
Personalised Teddy Bears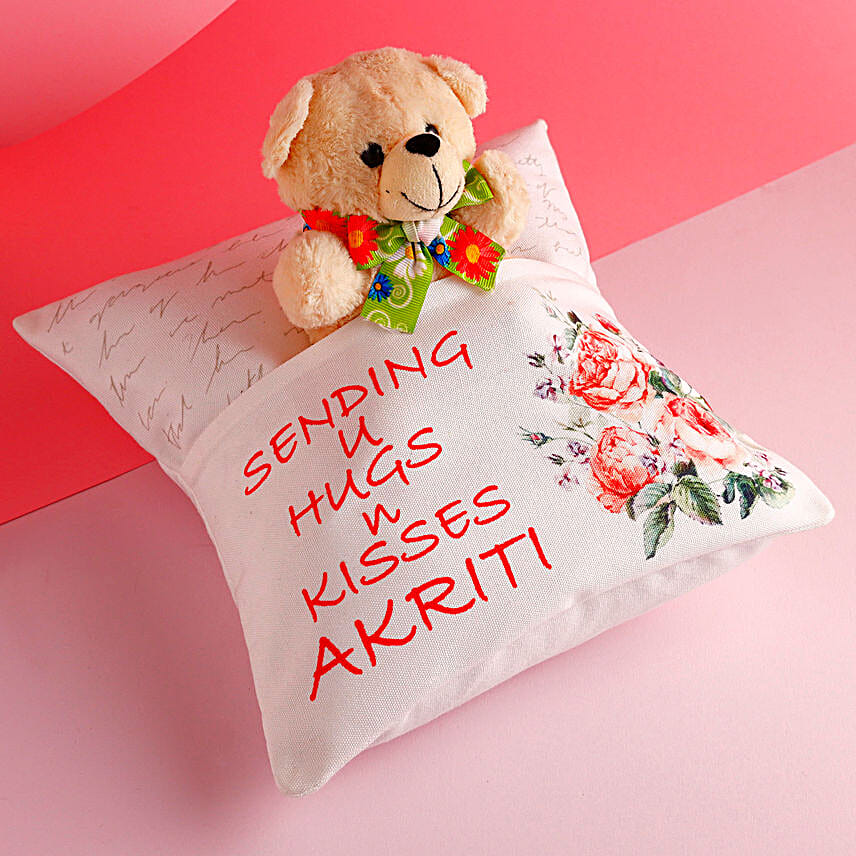 The fact that the universal favourite toy, the teddy bear, can be personalised makes it an even better and more memorable gift. These custom teddy bears can be embroidered with names, special messages or dates or even a photo of you two lovebirds, turning an ordinary bear into a sentimental keepsake. This aww-dorable gift will surely make a memorable keepsake.
Roses Teddy
If you really want to make a statement, order a 1000-rose teddy bear. It is a unique and charming gift that combines the timeless beauty of roses and the comfort of a soft, cuddly teddy bear. The roses are carefully arranged to form a teddy bear shape and add a touch of love & romance. This endearing Teddy Day gift will certainly provide a comforting embrace that will warm your bae's heart.
Couple Teddy Bears
Couple Teddy Bears is a gift your bae will forever admire and show off. A pair of adorable teddy bears will extend all your love & hugs and show them how much they mean to you. Dressed in matching outfits and holding each other close, the pair will represent the strong bond between you and your partner. Besides, the soft, cuddly fur of the teddy bears will offer comfort and a gentle embrace, reminding your honey of your love even when you're apart.
Teddy Bear Bouquet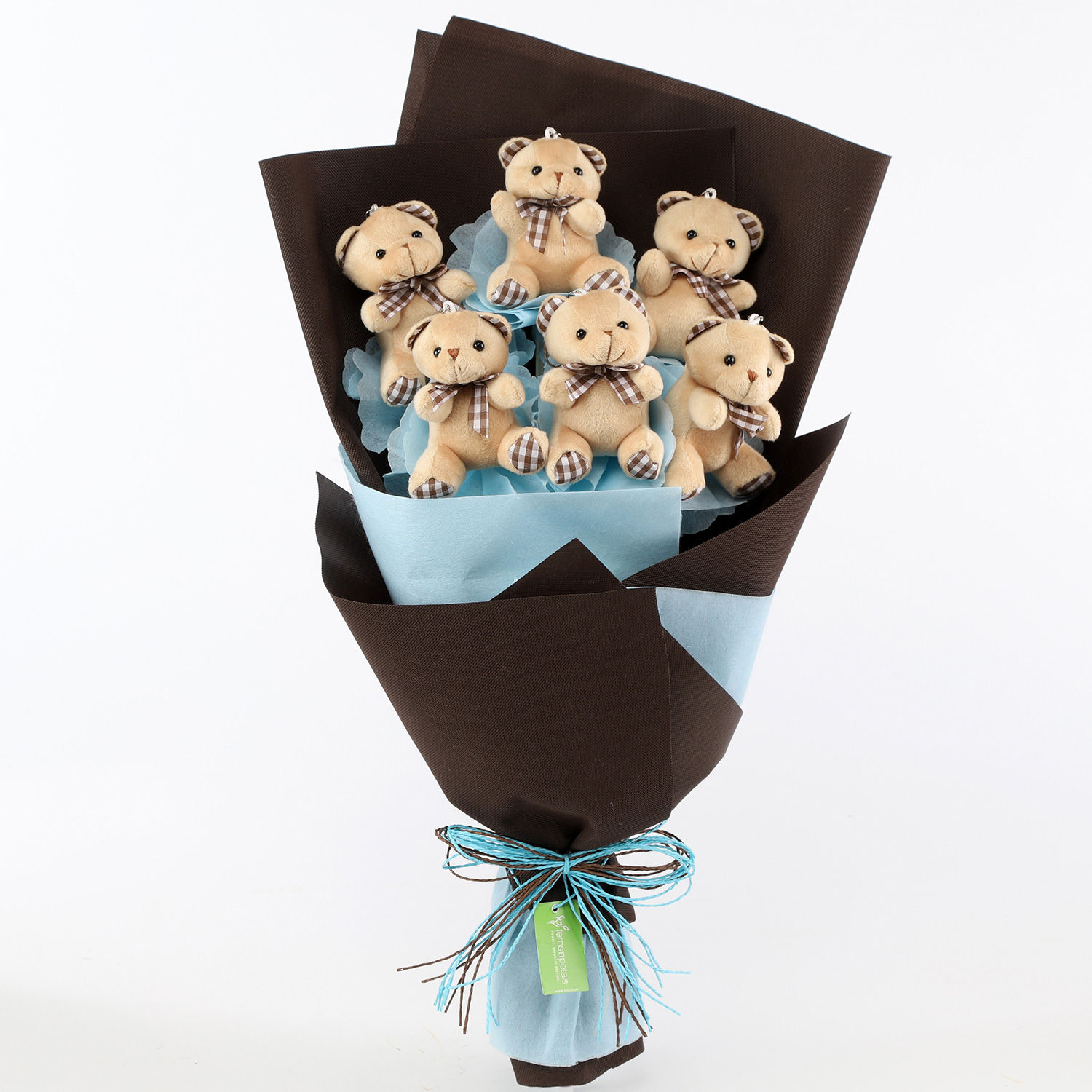 When searching for the cutest, loveliest, playful and failsafe last-minute Teddy Day gift ideas, go for a teddy bear bouquet. It offers a creative twist on the traditional bouquet, combining the sweetness of soft toys with the beauty of blooms. Arranged neatly in a bouquet, the plush bears will make a great home décor and work as a reminder of your love & affection.
Huge Plushy Teddy Bear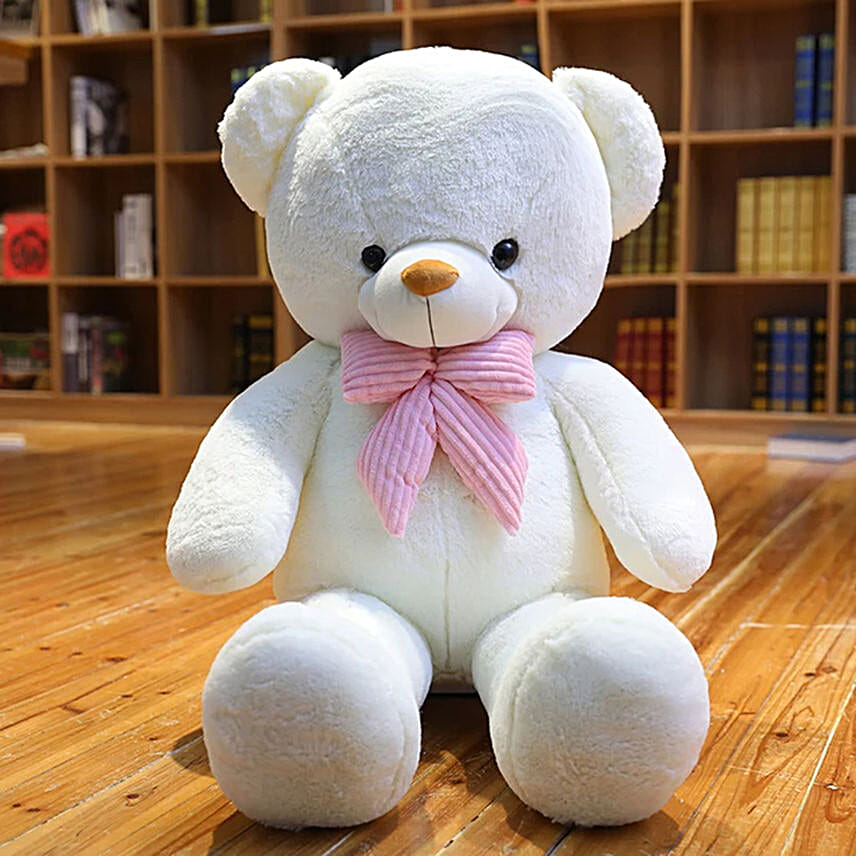 If you really want to make a bold statement, consider giving a giant teddy bear. It is the perfect gift for your partner, conveying your tender emotions and making them feel truly special. Not only is it a cute and cuddly gift, but it will also show just how big your love is. So, give the gift of love and comfort with a giant plushy teddy bear, a treasured keepsake. Your partner will feel your love with every hug and snuggle, making it a truly unforgettable gift.
Teddy and Chocolate Gift Basket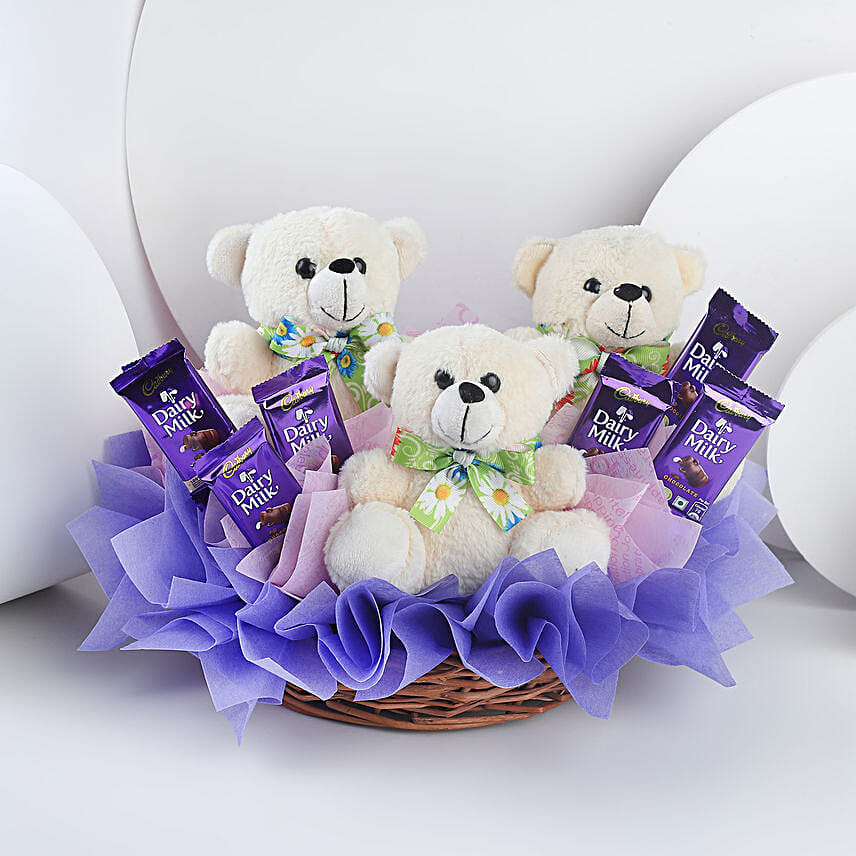 The perfect combination of soft, snuggly teddy bears and delicious chocolates makes it a gift that truly speaks the language of love. This basket of treats is an ideal last-minute deal that is sure to bring a smile to your loved one's face and fill their heart with joy. Presenting them with a teddy and chocolate gift basket is a thoughtful and considerate gesture to show how much you care. You can make the gesture even more special by adding a personal message, letting your partner know that you love them to the moon and back.
With these last-minute teddy day gift ideas, you can make up for the lost time while pampering your S.O. to the core. So, go ahead and celebrate the day with the utmost love and emotions by shopping for these unique Valentine's Day gifts ideas. Shop now!