'Tis the season of love, romance and devouring yummy cakes. With Valentine's Day right around the corner, you would be pulling out all the stops to make your boo feel special. Though your partner would cherish all the lovey-dovey gestures of love and affection, it would be nice if you coat them with a lip-smacking dessert, cake. This will satiate your partner's sweet tooth and make the day worth cherishing. In this blog, we have listed the top Valentine cakes for all the lovebirds that will surely become the highlight of your celebration.
Heart-Shaped Black Forest Vanilla Cake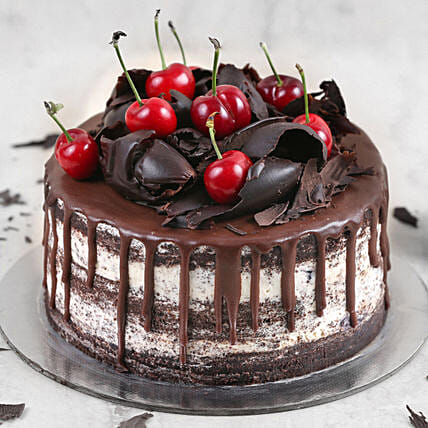 If you want to do Valentine's Day right, go for the universal symbol of love and adoration i.e. heart-shaped cake. A heart shaped black forest vanilla cake is the classiest choice that will express your love irresistibly on Valentine's Day. This delectable dessert is made with layers of fluffy vanilla sponge cake, sandwiched between rich chocolate shavings, and topped with freshly whipped cream and juicy cherries. With its moist texture, delicate flavour and gorgeous presentation, it's no wonder why it's a classic choice for sweethearts everywhere.
Red Velvet Cake
Enjoy that laid-back and romantic night with your bae with a classic and forever-hit Valentine's Day dessert that never goes out of style i.e. red velvet cake. This yummy, creamy cake is sure to melt in your mouth and suitable for those who love the combination of sweet and tangy flavours. Your significant other will need more of this taste-savvy treat!
Pull Me Up Cake
If you are looking for Valentine's Day cakes that are romantically and beautifully designed, you should not miss out on the trending Pull Me Up Cake. Apart from being layered with soft sponge cake and creamy filling, such as chocolate ganache or fruit jam, its USP is its ability to be pulled apart, revealing the layers and making for a fun and playful experience with your loved one. You can ask the selected cake top to decorate it with fresh flowers, frosting or heart shaped designs to add a romantic touch to your celebration. Whether you enjoy a rich and decadent chocolate cake or a light and fruity option, the Pull Me Up Cake is sure to be a hit on Valentine's Day. You can get yours from your local cake shop or online bakery easily.
Chocolate Truffle Cake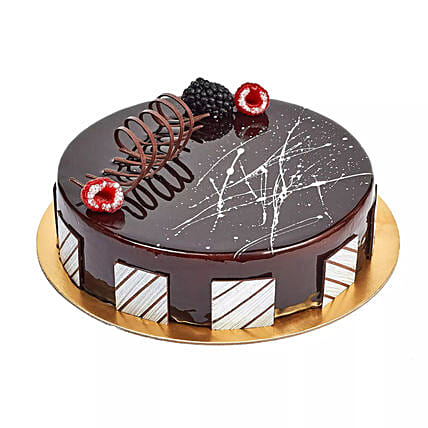 If you want to sweep them off their feet, make sure you have enough candles, scattered rose petals, a bottle of champagne and the ultimate indulgence, a chocolate truffle cake. This rich and decadent cake has layers of dark chocolate cake and a creamy chocolate truffle filling. The cake is then covered in a smooth chocolate ganache that is sure to make your taste buds sing. This cake is perfect for those who prefer a more intense chocolate flavour and are looking to splurge on Valentine's Day.
Heart-Shaped Pinata Cake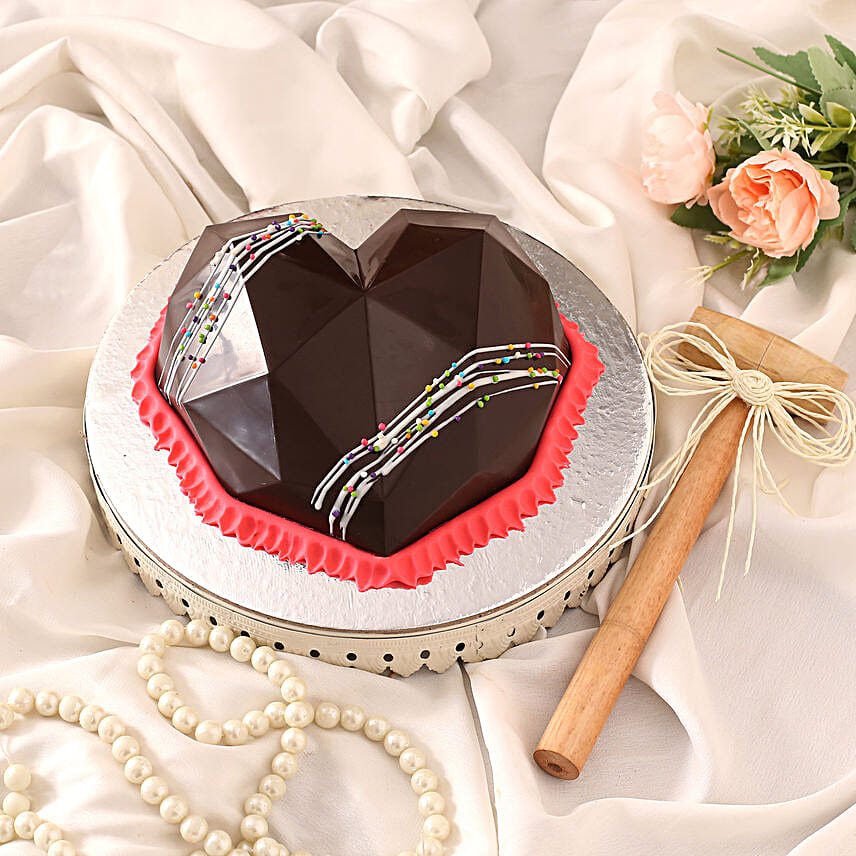 This Valentine's Day, walk the extra mile and surprise your beloved with a sweet and playful heart-shaped pinata cake. Hidden with a variety of sweet surprises, this valentine cake comes packed with a hammer to crack it open. This decadent treat will surely bring a smile to your Valentine's face and make this special day even more memorable. So, spice up your Valentine's celebration with this cake!
To conclude, the occasion is incomplete without relishing Valentine's Day cakes. Besides, whether you prefer a classic heart shape cake, a refreshing strawberry shortcake, or a rich chocolate truffle cake, there's something to cater to every taste bud. So, this Valentine's Day, add some sweetness to your celebration with one of these lip-smacking cakes and make your day a moment to remember.