Due to the impact of COVID-19, life has come to a standstill. People are restricted to their homes and practising social distancing. They cannot go out and meet their friends or loved ones on special occasions. If you are stuck at home during the lockdown and looking for quirky gift ideas online to congratulate & appreciate your loved ones- digital gifts are the best options. The unique digital gifts ideas will help convey your heartfelt emotions and make the special occasions of your loved ones memorable.
Guitarist on-call
Guitarist on-call is a great gift idea to convey birthday and anniversary wishes for your loved ones digitally and musically. The guitarist arranges a Whatsapp video conference call and plays favourite songs of the recipient. This beautiful gift of music is a lovely way to express your feelings in lockdown when options are limited.
Celebrity Video Message
Cheer up your loved ones during the lockdown with a personalised message from their favourite celebrity. Receiving a personalised video message on birthday, anniversary, or any other special occasion from their favourite celebrity will brighten your loved one's day and make them feel like one-in-a-million.
OTT Subscription
Watching movies and shows online is a great way to utilise free time during the lockdown. Gift your friends and loved ones OTT subscription of Netflix, Amazon Prime Video or Gaana. These are the best last-minute gift ideas that do not require physical shipping.
Personalised Video Message
Don't be sad if you cannot wish your beloved or friends in person on their big day. Deliver your love digitally with a personalised video message. A video is created with music and a personalised message, which is delivered via email & SMS. Such an amazing digital gift will take your dear ones by surprise and make them truly happy.
Digital caricatures
The digital caricature is a funky gift idea to wish a fun-filled birthday to your loved ones. It is customised with the photograph of the recipient, which is given a cartoonish effect. Such an amazing gift will make your loved one's day memorable and let them know that you're thinking of them.
E-Greeting Cards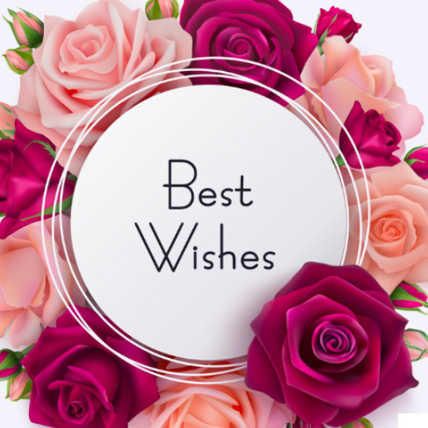 The e-greeting cards is another great idea for conveying the heartfelt message of love for your dear ones on birthday, anniversary or any other special occasion. The e-greeting card is customised with the photographs of the recipient and a voice message accompanied by music & delivered on email & SMS.
Digital Gift Cards
Digital gift cards can be ordered online and sent to the recipient via email. They give the recipient freedom to pick something of their choice, be it clothes, accessories, or footwear. The digital gift cards come at a varied range of prices that suit everybody's pocket.
Deliver a beautiful surprise for your loved ones during the lockdown with these quirky digital gifts.