"And as you admire the beauty without blinking, thinking how deliciously the sweet treat will melt in your mouth, everybody shouts at you to cut in your birthday cake. Excited and confused, you dig in cutting out a triangle from the round cake…"
And this is where a cake cutting story goes wrong. If you cut a round cake in triangle slices, we understand that you honestly don't know how to cut a round cake. 
It's difficult to slice a cake without smearing the frosting and butchering the beautiful design. We know that even in triangles, it still tastes like a cake which is yummy for sure. But, the art of cutting a round cake perfectly can make you a party pro! After you've eaten cake as dessert on your birthday, the leftover becomes your breakfast for the next few days. So, make leftovers look lovely and preserve it in good condition by cutting a cake correctly. Whether you've baked the fresh bread at home or ordered a cake online, we'll tell you the right way to cut a round cake. 
Instead of cutting a small triangle from the centre to the edges, slice the cake directly down the middle to preserve the cake layers aesthetically. 

Start by cutting a long slice down the centre of the round cake.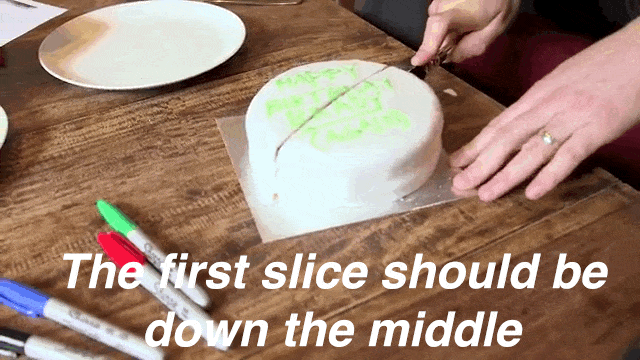 Save the semicircles by joining them together. And yes, it is still a round cake.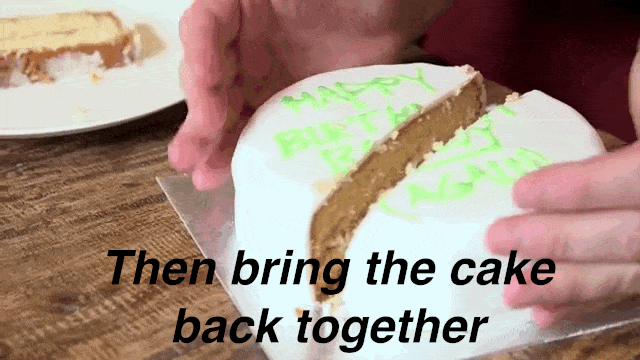 You can choose to secure your cake with a rubber band to keep the parts together.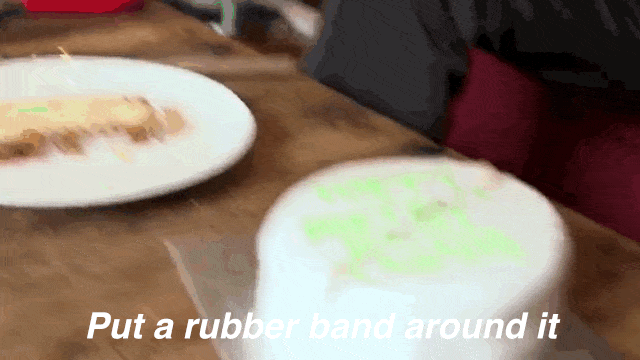 Cut the big slice into small pieces and relish yummy cake with perfect layers of creams and bread. 

Follow the same pattern the next day, and we are sure that you will be able to keep your cake fresh and beautiful for long.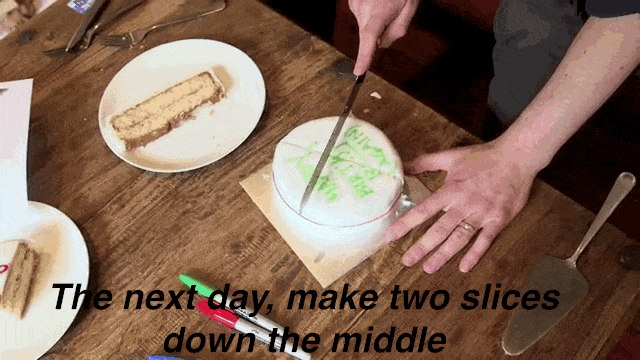 Slicing the cake in half from the centre will help you keep the inner bread soft and fresh by securing it together. It is a simple trick to avoid scattering the cake pieces. Plus, the cake will stay in place, beautiful for the next bite. So, this is how you can slice a cake perfectly. We are sure that this trick will help you ace the art of cutting a round cake like a pro.