The New Year for Malayali Hindus, Onam is the most celebrated festival of Kerela that lasts for 10 glorious days. The ten-day-long ecstasy includes preparing Pookkalam (floral rangoli), indulging in good food, offering prayers and enjoying Vallamkali (boat races). Apart from these, people seek blessings from the elders and exchange gifts as a token of love. With that said, we bring you a few popular and lovely Onam gift ideas.
Apparels
The festivities of Onam require the elders to buy new clothes for those who they hold dear. They gift 'onakkodi' or 'onappudava' to younger members which usually involves Mundu and Saree. So, if you are the eldest one of the family, go for apparel as a gift and make sure to consider the comfort & choice of the recipient.
Engraved Wooden Poster
For those looking for extraordinary Onam gift ideas, an engraved wooden poster with a photo of the recipient or nice Onam wishes will be much appreciated. The gift will also act as a great decorative piece in the home.
Nilavilakku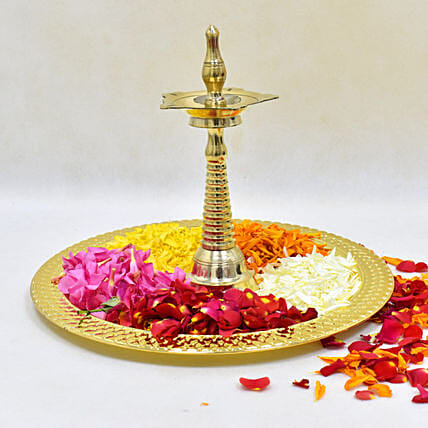 Be it Diwali or Vishu – Nilavilakku is a traditional lamp that is an integral part of all the rituals and ceremonies in Kerela. It is mostly made up of either brass or bronze. Since this auspicious lamp is a significant part of every celebration, make your dear ones feel special and loved by gifting a Nilavilakku.
Home Decor Items
If you are on the lookout for Onam gift ideas that surpass the traditional one, home decor items could be your best bet. This Onam, brighten up their home and paint it a holiday with the best home decor items. Go for indoor plants, lanterns, LED lamps, paintings, bookends, vintage candle holders, wall hangings and many more.
Chocolates & Sweets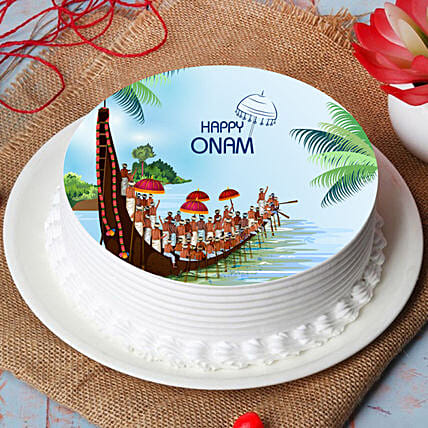 Sweets and chocolates are well-exchanged with near and dear ones during the joyous times of Onam. Thus, convey your heartwarming Onam wishes by gifting an exquisite & mouth-watering assortment of exotic chocolates or sweets. If you want to make your gift extra-special, give their favourite laddus, barfis, photo cakes & Dubai chocolates by decorating them on a wooden serving tray. The gesture will make them feel over the moon!
A Box of Dry Fruits
Apart from beautiful flower decorations, donating to charity, enjoying cultural programs and preparing the grand feast, Payasam is the showstopper of the festivity. It is the most enjoyed traditional delicacy that includes yummy dry fruits such as raisins, almonds and cashew nuts. Hence, a box of dry fruits will make a practical and thoughtful gift. More so, dry fruits symbolise generosity and prosperity. So, express your love and gratitude for your loved ones by gifting an assortment of dry fruits.
Silver Items
Silver puja thalis and diyas are also among the popular Onam gift ideas. You can also go for silver coins with the images of Goddess Lakshmi and Lord Ganesha inscribed on them. So, silver items will make an auspicious gift and indeed, the most cherished present.
Flowers
Flowers are an unmissable part of every occasion, including Onam. Therefore, they make an amazing and foolproof gift option. This Onam, along with warm wishes, gift your family and friends a ravishing bouquet and add colours & fragrances to their Onam celebrations. Try to go for a bouquet made up of their favourite blooms to add to their excitement. Other than flowers, you can also gift low-maintenance indoor plants that will add to their home aesthetics on the pious festival of Onam.
Jewellery
Extend your good wishes to your loved ones on Onam by gifting elegant pieces of jewellery. A jewellery will make a timeless Onam gift for your wife, mother, sister, daughter or friend and will surely be a charming way to convey your happy Onam wishes.
Make your Onam memorable and gifts ready by choosing from any of these Onam gift ideas. Besides, whichever gift you give, nothing is more precious than the gesture and love that goes into the gift-giving.