Do you happen to know someone who always has something delicious on the stove or in their oven? Someone who loves to experiment with different flavours and textures, and always seems to come up with the best-tasting and healthiest recipes? Well, if you are gift shopping for such people for whom the kitchen is the comfort zone, you have landed at the right place. We've got the perfect gifts for chefs of all levels that are just right to help them expand their repertoire and save time on their next recipe. Take a good look at the options below!
Personalised Chopping Boards
For someone who does a grape job in slicing, dicing or cutting, a personalised chopping board will make a wholesome gift. Get it engraved with a name, personal message or even a family heirloom recipe which will make the gift extremely special.
OTG
Imagine the amount of time such people have to put to prepare food for everyone! In such a case, an OTG will make the most appropriate gift for him or her that holds the power of the trinity, i.e. an oven, a toaster and a griller. It will help them out with their routine tasks and conveniently put yummy food on the table.
Oven Mitts
Give them an extra pair of 'helpful' hands by gifting pretty and handy oven mitts! As they work their way through several recipes at once, the oven mitts will provide coverage and protection. Truly among the thoughtful gifts for chefs!
Multipurpose Revolving Masala Rack
To add to the style quotient and SPICE UP the place, nothing can be better than a revolving masala rack. It will save their time by avoiding the hustle of rummaging through innumerable jars and cartons to have their hand on the required spices. These come in various designs to choose from.
Air Fryer
There's a saying that goes, 'The way to a person's heart is through his stomach'. And an air fryer will help you reach the desired place. Moreover, an air fryer will come in handy when preparing a more balanced and nutritious diet for a foody.
Bamboo Kitchenware
There's nothing better than cooking, baking or preparing delicacies with stylish, handy and eco-friendly kitchenware! So, if you are thinking of what to get someone that enjoys cooking, a set of bamboo kitchenware will truly make a thoughtful, useful, eco-friendly and sustainable gift idea.
Recipe Book
A recipe book makes an ideal gift for chefs. Think like this – you're giving them the gift of possibilities. You can go for either – a cookbook full of dinner inspiration, dreamy desserts or anything that is full of food.
Personalised Apron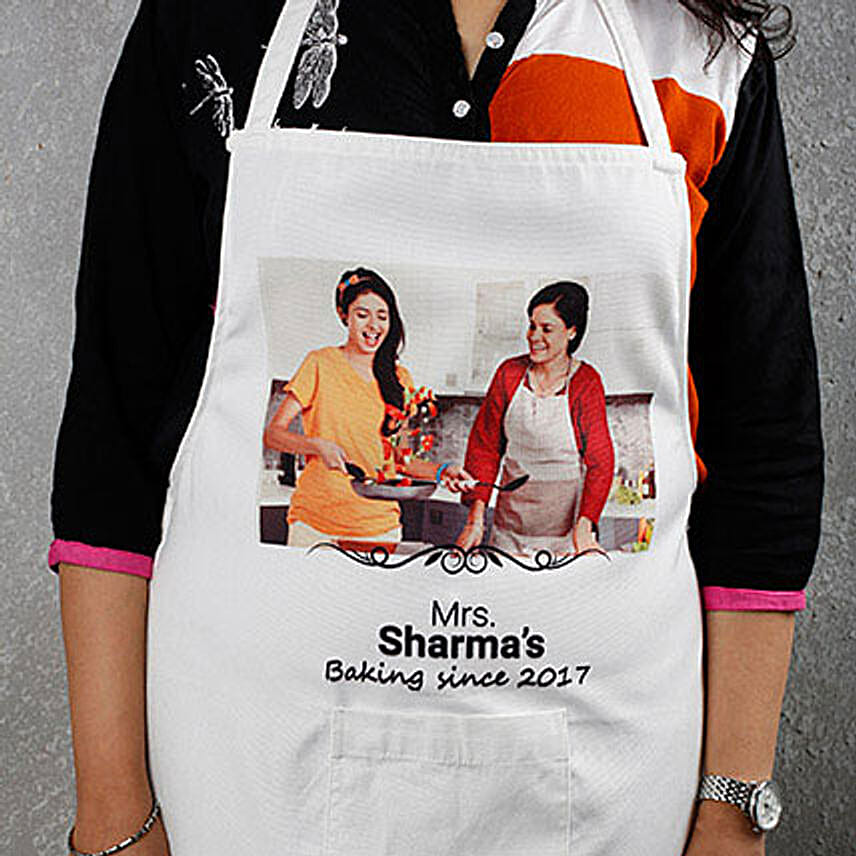 Personalised aprons make an amazing personalised gift idea for anyone who loves to cook or bake. The market is filled with a number of cute, colourful and interesting designs that can be engraved with a name, photo or customised message.
Compact Swivel Board
With the best Swivel board on hand, they will be able to serve their guests like never before. Gift them a compact swivel board that presents a well-rounded and spacious offering for fruits, meats, cheeses, nuts, pickles, bread, crackers, dips and more. Something that helps them prepare food art! Go for something that functions as kitchen decor as well when not in use.
Silicone Reusable Food Storage Boxes
The reusable food storage box is an environment-friendly way to store the leftovers. Hence, a set of silicone will make a great and useful gift that will help in stocking the leftovers neatly, compactly and without the fear of spoiling or spilling.
Apart from these, you can always go for gift baskets that comprise gourmet food, quirky chef figurines, baking kit and wine gift set. They all make thoughtful gifts for chefs and cooks or cooking enthusiasts.