A wedding cake is more than just a dessert; it's an artistic centrepiece that symbolises the union of two souls. The icing, the design and the flavours – all play a crucial role in creating a memorable cake. However, one element that is sometimes overlooked is the flowers that adorn the cake. Flowers can add a touch of elegance and sophistication to a wedding cake, but not all flowers are created equal. Therefore, below we explore the best flowers for wedding cakes and detailed insight into what makes them unique.
Roses: The Timeless Beauty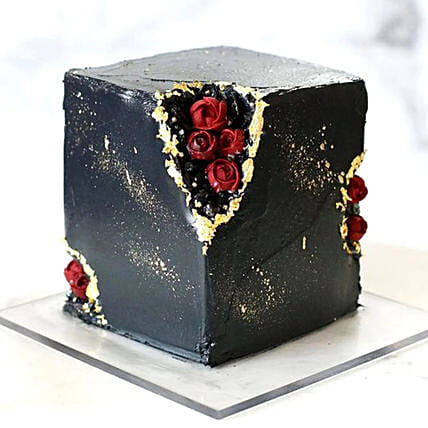 A cluster of roses in shades of red, pink, yellow and white will turn any wedding cake into a heavenly delight. This romantic and charming flower has the ability to turn your creamy cake into a dreamy masterpiece. Roses can be used as a focal point or as a simple accent, depending on the design of the cake. Furthermore, they are a perfect choice for both spring and summer weddings.
Peonies: The Lavish Beauty
Accentuated by ravishing peonies, the onlookers would think twice before relishing this edible beauty. Peonies are known for their lavish beauty and come in a range of colours from white and pink to red and coral. They have a sweet, subtle fragrance and a delicate, ruffled texture that adds an air of elegance to any wedding cake. For this, and many more reasons, peonies are among the statement-making flowers for wedding cakes. Also, they work well as a cake topper or cascading down the tiers.
Camomile: The Delicate Beauty
Chamomile is a delightful flower that is completely safe to eat, making it an ideal choice for topping cakes. With its delicate and charming petals, chamomile can add a touch of whimsy and elegance to your baked creations. Whether you opt for a few scattered blooms or create an entire fairytale-inspired design, chamomile is sure to enchant and delight every eye and taste bud.
Ranunculus: The Vibrant Beauty
Ranunculus is a vibrant and versatile flower that comes in an array of colours, from bright orange and pink to soft white and peach. Their lush, full blooms make them a popular choice for wedding cakes. Ranunculus are often used to create a whimsical, romantic look and work well as accents to other flowers or as a standalone statement piece. These cheerful blooms are a great choice for fall and winter weddings.
Gardenias: The Fragrant Beauty
Gardenias are known for their intoxicating fragrance and delicate, velvety petals. They are a classic choice for wedding cakes and add a touch of elegance to any design. To sum up ,gardenias channel a straight-from-the-garden vibe, are a great choice for summer weddings and add a tropical touch to any cake.
Anemones: The Modern Beauty
Anemones are modern and sophisticated flowers for wedding cakes that promote a look of gracefulness and glamour. Their dark centre and delicate petals create a striking contrast that adds an edgy, modern touch to any cake design. Thus, if you want to add a touch of drama to any cake design, anemones are the one!
Orchids: The Exotic Beauty
A wedding cake drenched in orchids and other filler flowers will surely make every head turn. You can go for 2-tier and 3-tier cakes that will give you more room to get creative with this exotic beauty. If your wedding's colour palette is made up of white, purple, violet or yellow, go for orchid flowers for wedding cakes.
Hydrangeas: The Voluminous Beauty
Add height and structure to your wedding cake with hydrangeas. They are a popular flower for giving a voluminous and lush, dramatic effect. Hydrangeas make a great choice for spring and summer weddings and add a touch of elegance and romance to any cake design. Last, but not least, these flowers are a common sight in bridal bouquets.
So, bring a natural & beautiful vibe by choosing any of these flowers for wedding cakes. For more inspiration, check out these stunning floral cake topper ideas that will gorgeously enhance the overall aesthetics of this dessert.