Who pops first into your mind when you think of your guiding light, cheerleader and superhero? Dad, right? Words are not enough to express what our dad means. And with Father's Day around the corner, you should put your best foot forward by surprising him with the best Father's Day gifts. What can be sweeter than Father's Day special cake? Today's online cake shops are brimming with flavoursome happy Father's Day cakes. This blog sheds light on top Father's Day cake ideas that will leave your dad impressed and craving for more. Explore the delightful Father's Day cake below –
Whiskey-Infused Chocolate Cake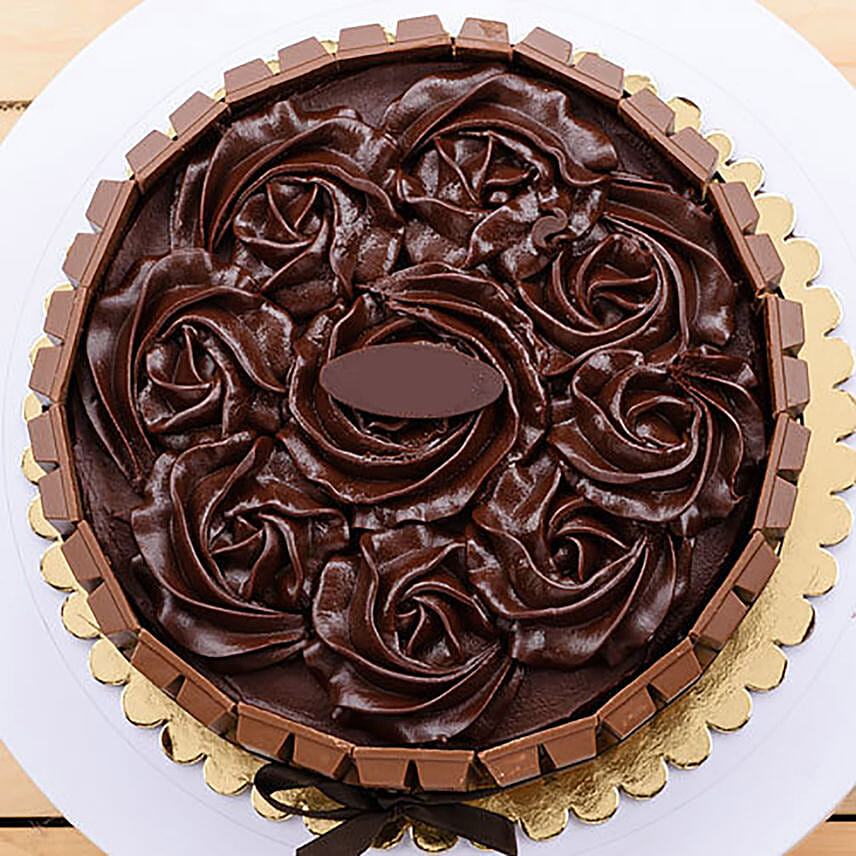 For the dad who appreciates good whiskey, why not surprise him with a decadent whiskey-infused chocolate cake? Rich and moist layers of chocolate cake are complemented by a hint of whiskey in the batter, giving it a subtle boozy twist. Top it off with a smooth chocolate ganache and garnish with edible gold flakes for a touch of elegance. This sophisticated cake is sure to impress any whiskey-loving dad and make him feel like a true connoisseur. Indeed a unique Father's Day gift!
Toolbox Cake
Is your dad a handyman? Pay tribute to his skills with a toolbox-inspired Father's Day cake design that is both creative and delicious. Constructed with layers of moist vanilla cake and filled with creamy buttercream, this cake is shaped and decorated to resemble a toolbox. Fondant tools, nuts and bolts add realistic details, making it a visually striking centrepiece. Your dad will appreciate the craftsmanship and enjoy every bite of this unique treat.
Photo Cake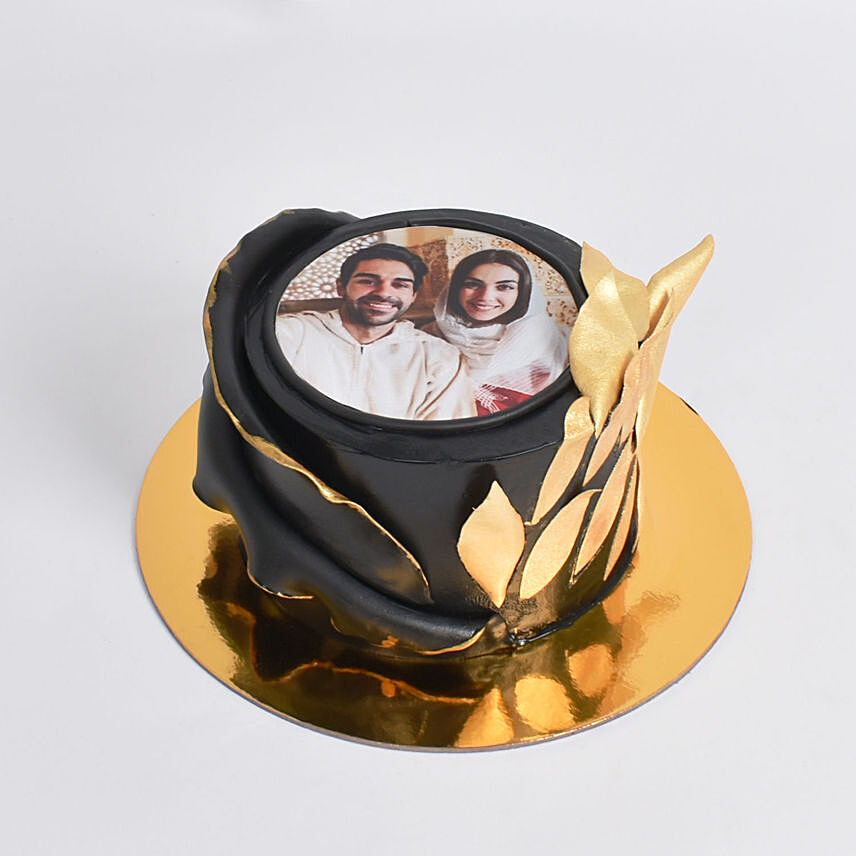 Create a truly personalised surprise for your dad with a photo cake that showcases his favourite memories. Edible ink technology allows you to print a cherished photograph directly onto the cake's surface, capturing a special moment in time. Choose a picture that holds sentimental value and watch your dad's face light up with joy as he sees the cake adorned with a precious memory. Team it with Father's Day card to double the joy!
Hot Chocolate Meringue Cake
For the dad with a sweet tooth and a love for hot chocolate, this cake is a dream come true. Layers of moist chocolate cake, generously filled with velvety hot chocolate ganache will make up for an amazing cake for Father's Day. The pièce de résistance is the fluffy meringue topping that resembles a billowy cloud of marshmallows. The combination of rich chocolate and fluffy meringue is sure to make your dad's taste buds dance with delight. It's surely an ideal treat to extend your Happy Father's Day wishes.
Sports-Themed Cake Tower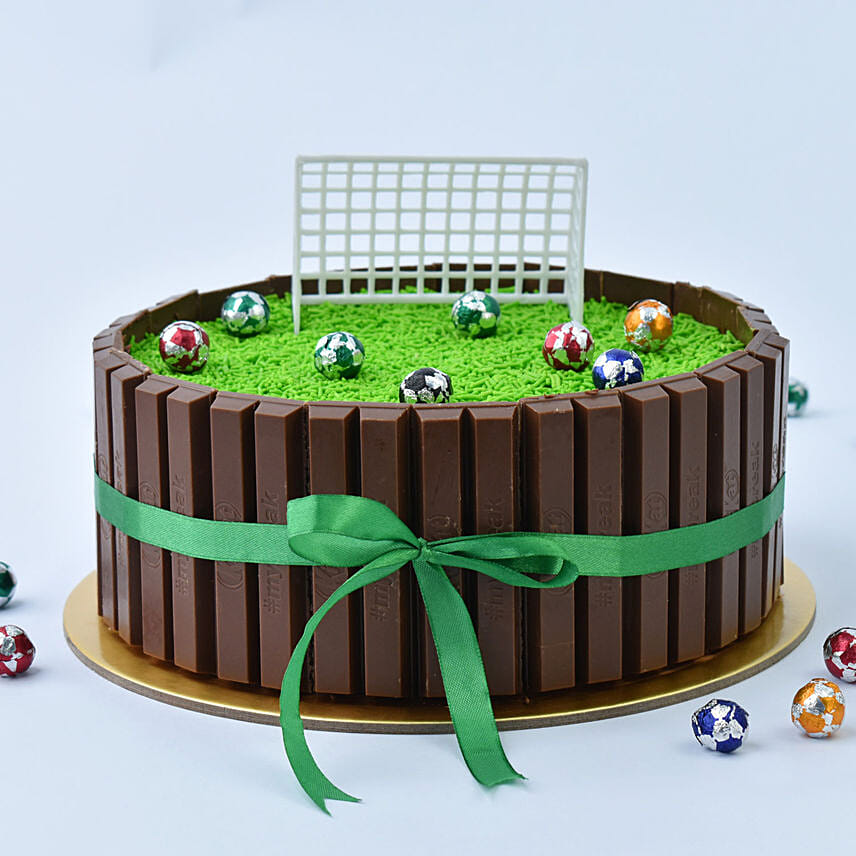 For the sports enthusiast dad, a personalised cake tower featuring his favourite team or sport is the ultimate Father's Day surprise. Decorate the layers with edible images of his beloved team's logo or create sport-specific designs, such as basketballs, baseballs or golf balls. Further, you can arrange it on a tiered stand to resemble a stadium or field. Not only will it satisfy his sweet tooth, but it will also showcase his passion for sports in a fun and delicious way.
Mono Cakes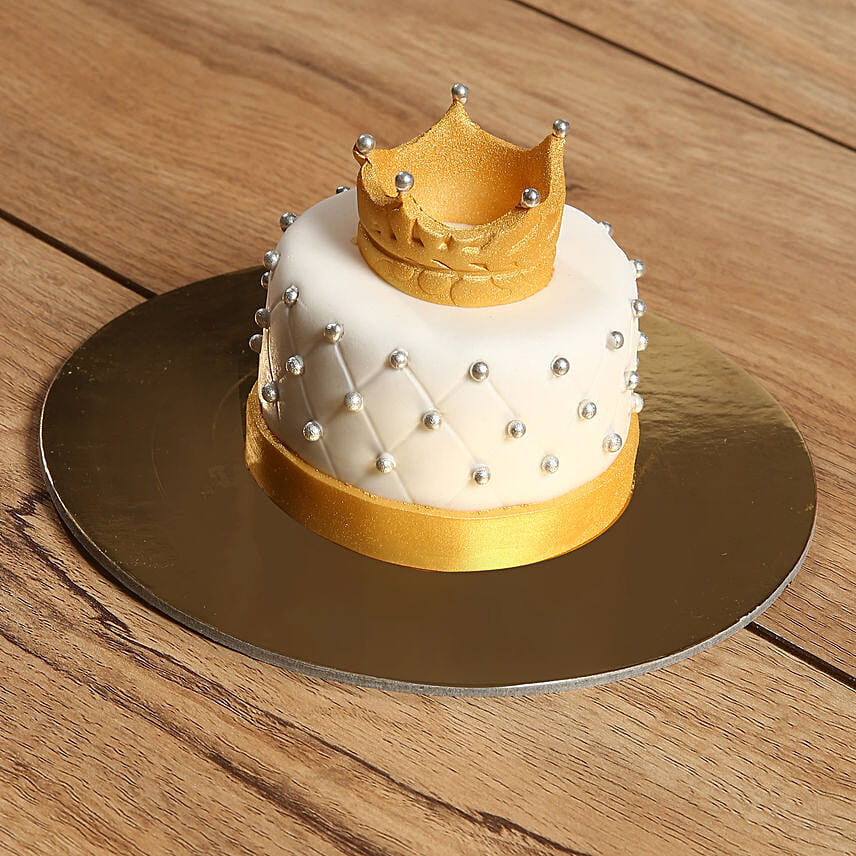 If you want to satisfy his taste buds but also don't want him to go overboard with his sugar intake, the mono cake will make for the perfect happy Father's Day cake. You can personalise them as per your will. Top it with a crown, bow or flowers – a mono cake is a winning choice. Combine this masterpiece with a Father's Day card, penned beautifully with heartwarming words.
So, put on your apron, unleash your creativity and get ready to order (or even bake) a Father's Day cake that will be both a feast for the eyes and a delight for the taste buds. Don't forget to pair them with Father's Day gift ideas to elevate the surprise and wish Happy Father's Day!