In a world where celebrations have become more creative and personalised than ever, balloon bouquets are an emerging trend that has become the go-to decor choice for parties, events and special occasions. The versatility of these floating balls know no bounds and delight everyone alike. From weddings and birthdays to baby showers and corporate events, balloon bouquets are flowing everywhere and making their mark. Here're some of the trending balloon bouquet ideas that are currently taking celebrations by storm –
Pastel Dreamscape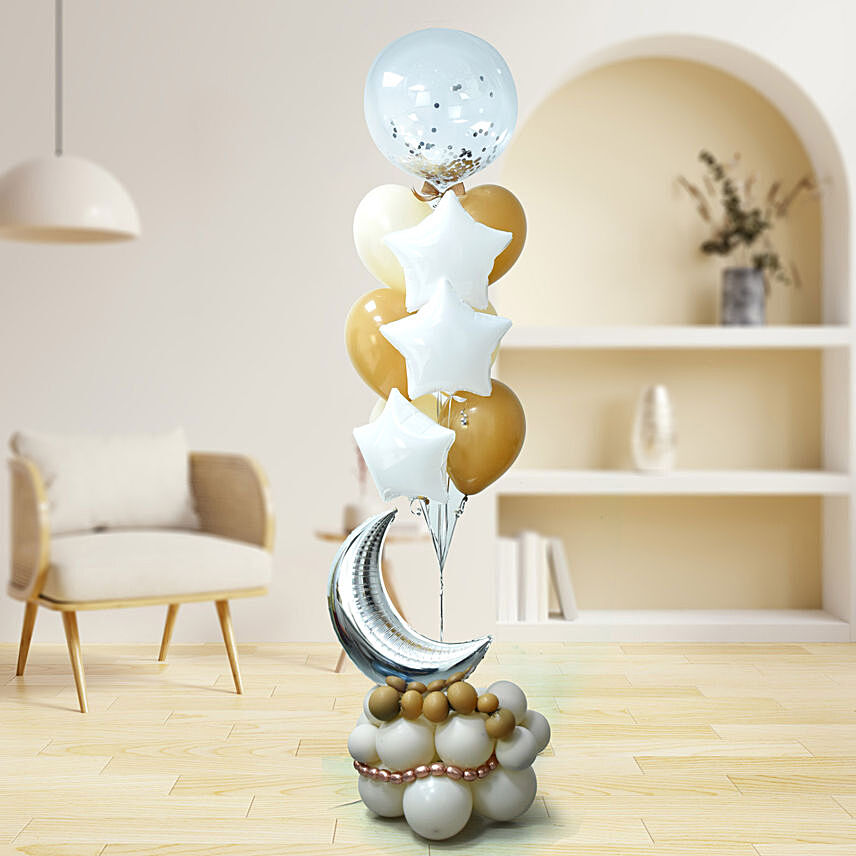 Pastel-coloured balloon bouquets are all the rage, creating dreamy and enchanting atmospheres. The soft, muted tones of pastel balloons add an elegant touch to any event. You can effortlessly pair them with white or gold accents for a charming look that's perfect for welcoming new life or celebrating love.
Occasions: Baby Showers, Gender Reveals, Bridal Showers
Balloon Garlands
Given their free-form designs and whimsical appeal, balloon garlands make up for a versatile decor option. The best part about using them is that they suit any celebration. You can easily tailor them to match your event's theme and colour scheme too. They make for fantastic backdrops, table runners and entrance decor.
Occasions: All Celebrations
Metallic Landscape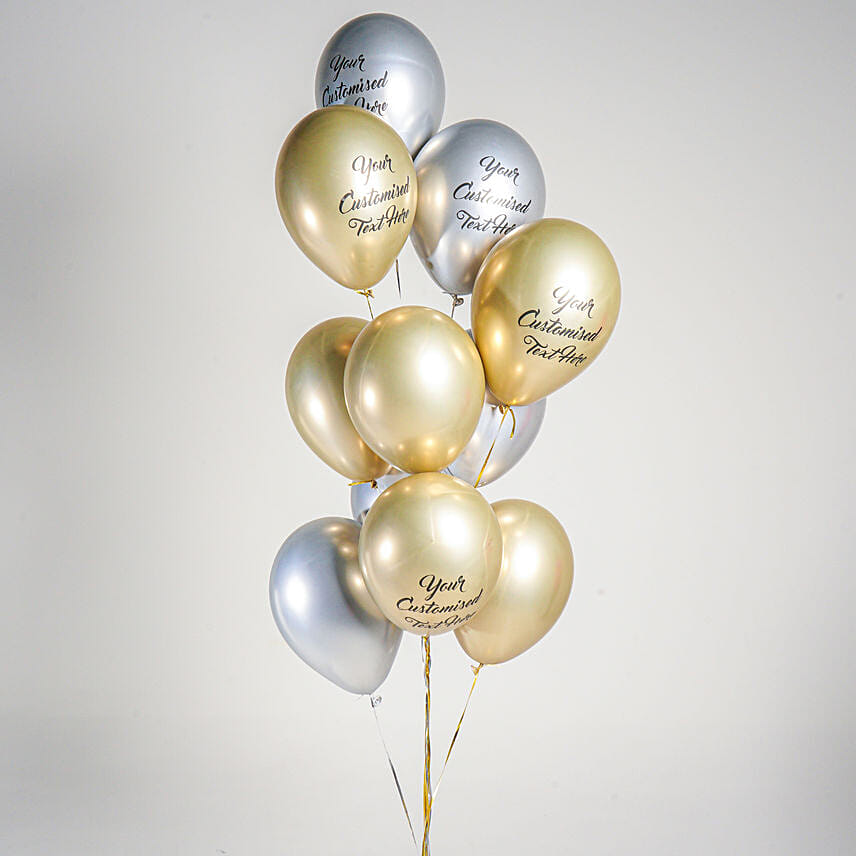 For a glamorous and sophisticated vibe, metallic balloon bouquets are the way to go. Mix different coloured balloons like gold, silver and rose gold to pep up your walls and watch them instantly amp up the atmosphere. Such balloon bouquet ideas are an instant hit at New Year's Eve parties and corporate events, offering a chic and upscale ambiance that leaves a lasting impression.
Occasions: New Year's Eve, Graduation Parties, Corporate Events
Personalised Photo Balloons
Today, personalisation is king and thus, custom photo balloons have stolen the spotlight. You can get the balloons printed with cherished memories, making them perfect for milestone birthdays, anniversaries and bachelorette parties. Everyone present will be captivated by the nostalgia personalised balloons evoke. You can even fill them or tie up love notes to earn brownie points.
Occasions: Birthdays, Anniversaries, Milestone Celebrations
Balloon Bouquets with Flowers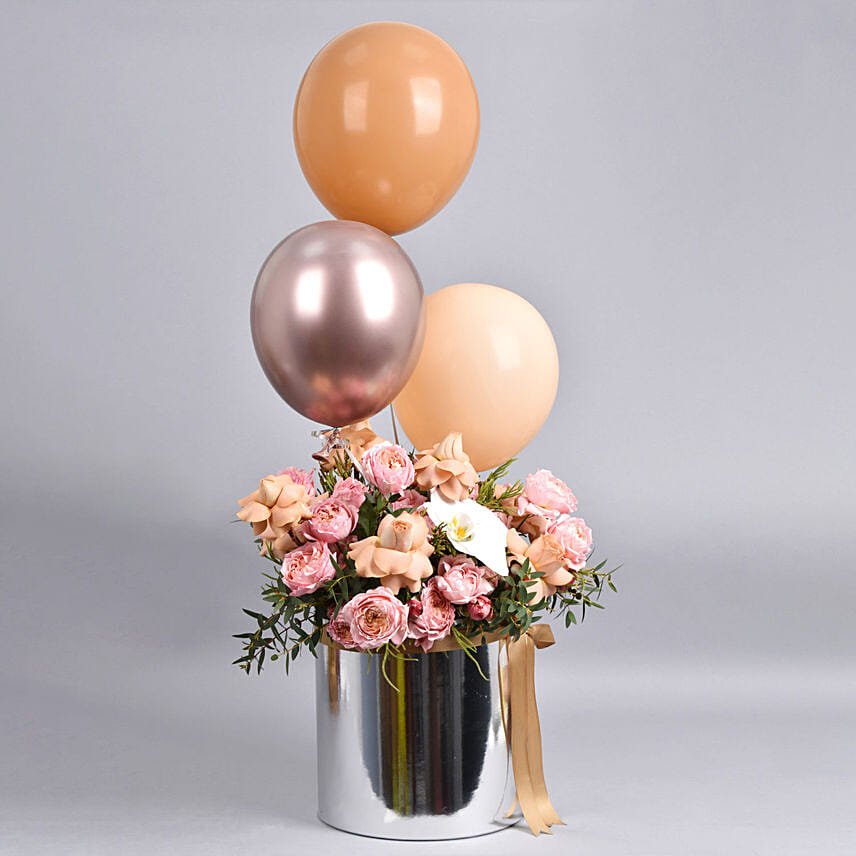 The fusion of balloons and flowers has created a stunning trend that's highly popular in weddings and romantic events. The elegance of fresh flowers and the whimsy of balloons is a match made in heaven. Bouquets featuring delicate blooms and colourful balloons are perfect for engagements, weddings and intimate dinners for two.
Occasions: Weddings, Engagement Parties, Romantic Dinners
Giant Balloon Numbers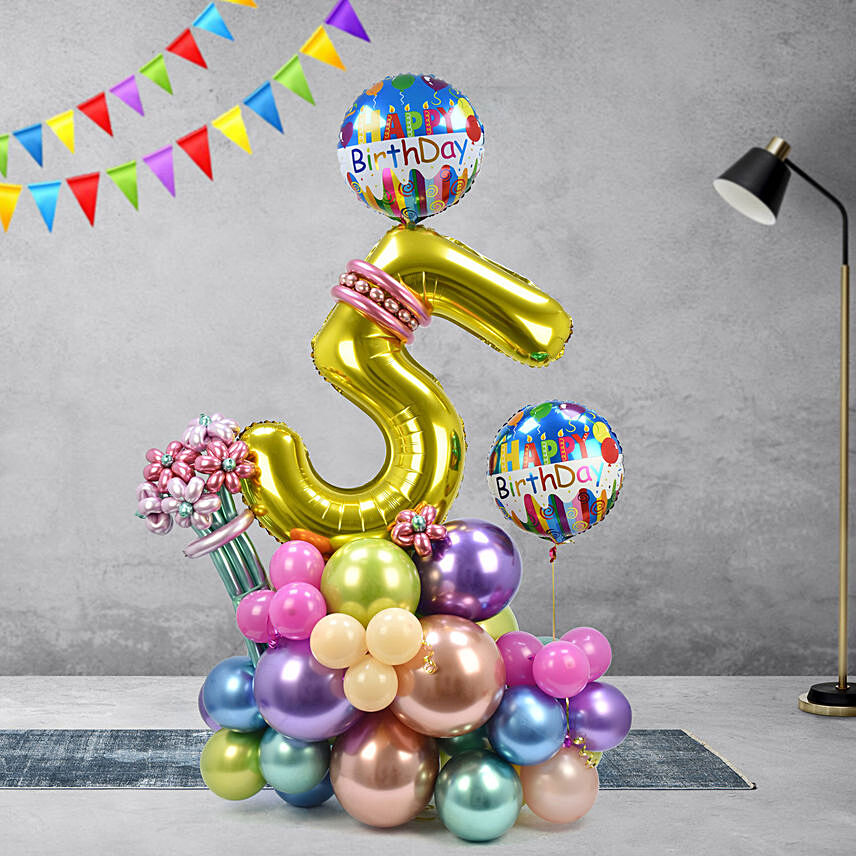 Nothing screams 'celebration' and 'party' more than giant balloon numbers. Be it your child's first birthday or you celebrating a milestone year, have the space decorated with oversized balloons that'll make a bold statement. They're available in a variety of colours and are perfect for Instagram-worthy photographs.
Occasions: First Birthdays, Milestone Birthdays, Retirement Parties
Confetti-Filled Balloons
A must-have for your celebrations – mark your special occasions in style with confetti-filled balloons. Such kinds of balloon bouquet ideas add a playful twist to the traditional style. When popped, they shower confetti in the air, creating an exciting moment. In fact, confetti-filled helium balloons are quite a popular sight at graduation parties and farewell gatherings, adding an element of surprise and joy.
Occasions: Graduations, Farewell Parties, Gender Reveals
Glow-in-the-Dark Balloons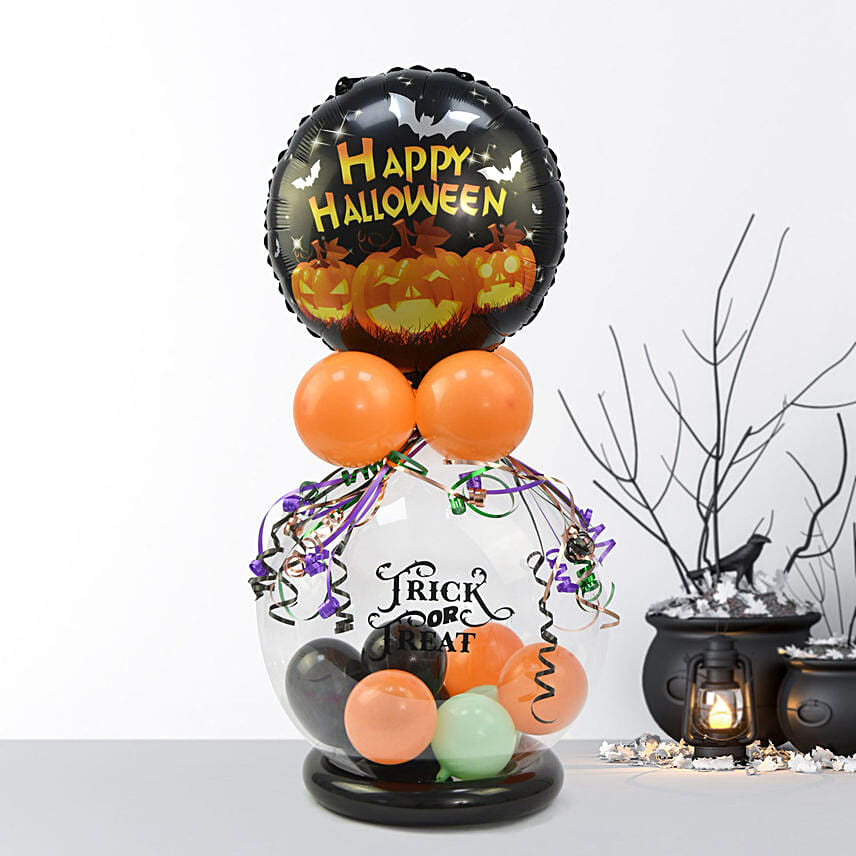 We know, it already sounds amazing! So, if you want a unique and memorable celebration, consider glow-in-the-dark balloon decoration. These balloons emit an enchanting glow when exposed to blacklight, creating a magical ambiance that's perfect for kids' parties, Halloween bashes, and more such events.
Occasions: Kids' Parties, Halloween, Neon-Themed Events
From pastel dreams to beautiful garlands, incorporating these balloon bouquet ideas will take your celebrations to the next level (in the coming year as well). After all, there's no denying the charm and magic that balloons bring to any occasion.