Anniversaries are exclusive days that mark the beginning of a couple's journey in marriage. These days are remarkably special and are often celebrated with enthusiasm and joy. In a relationship, we want to make our partners feel valued for their affection. And to do that, we go those extra miles and get them the things they love to show how much we care about them. Similarly, for anniversaries, getting a memorable gift is a sweet gesture that will make your loved one go "aww..". But since this is a recurring occasion, it may become difficult to choose a gift that is extraordinary every time. So here's where we step in, let us help you select a premium gift that can make your anniversary memorable. Here are some of the options of premium gifts-
Gold Roses Flower Arrangement in Premium Vase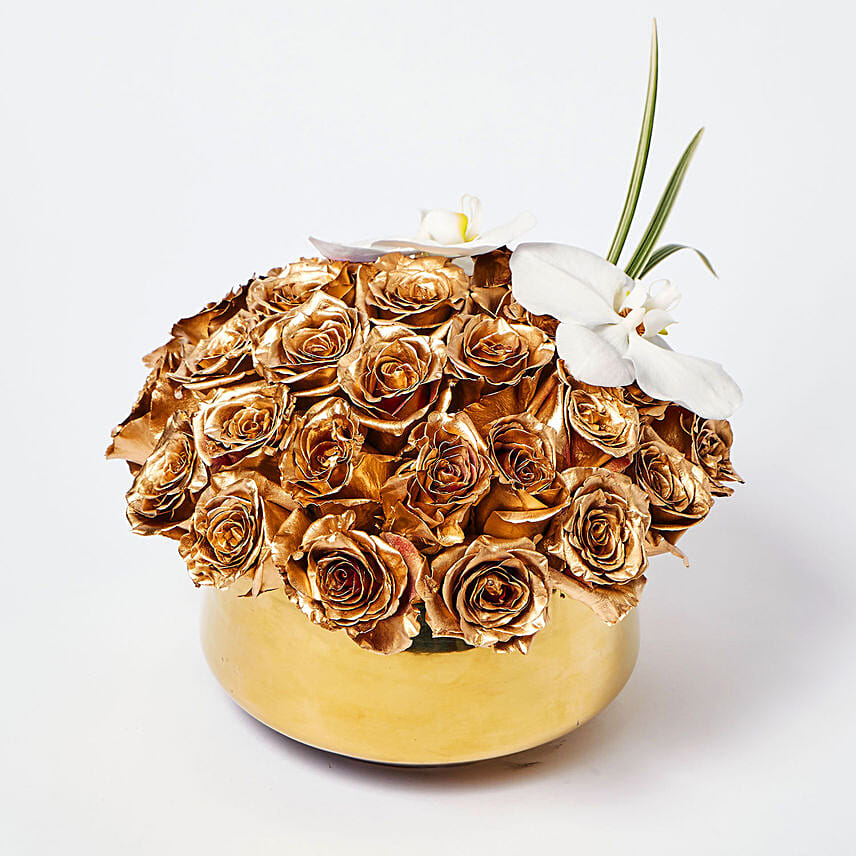 Roses are the most romantic flowers that you can gift your loved one. They have been associated with romantic relationships because of their mere features, such as the delicate petals that represent the sensitivity in relationships and the thorns that symbolise the hardships that come now and then. 
But how to send a gift with roses that is also premium? Go for golden roses. Gold roses flower arrangement in a premium vase is a stunning gift for your better half. The unique roses and a premium vase put together create an elite combo.
Designer Marble Effect Cake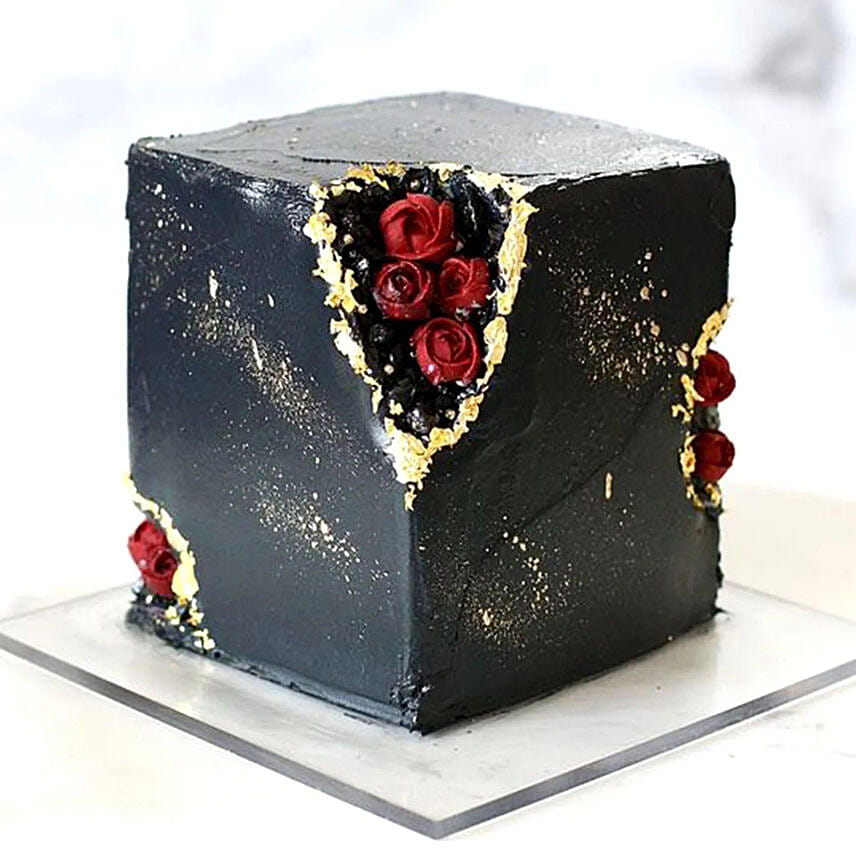 Celebrations are incomplete without a cake, thus ordering a cake to celebrate your anniversary is essential. But this time, try to choose a cake that is a statement in itself, as a designer marble effect cake. This designer cake will add a charm to your anniversary celebration and impress your wife/husband. The marble effect gives an elite look to the cake and makes it appear special. You can order a designer cake online in a flavour of your choice and get it delivered fresh for the special day. 
Personalised Video Message Box with Flowers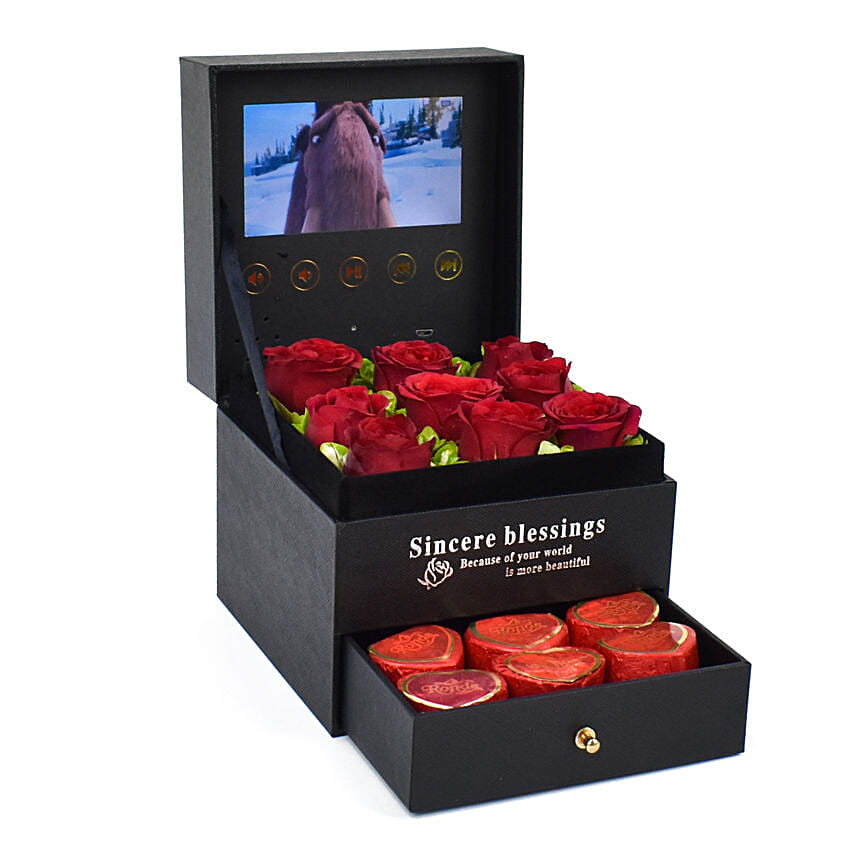 If you want to truly impress your partner on the special day of your anniversary, send them something unique that you have never sent before. Like a personalised video message box with beautiful flowers. In this box, you can add a personalised clip of your choice that you know your partner would like to watch. And the inclusion of lovely flowers and chocolates will enhance the impact of the gift and put a wide smile on your partner's face.
Patchi Chocolates in a Designer Bowl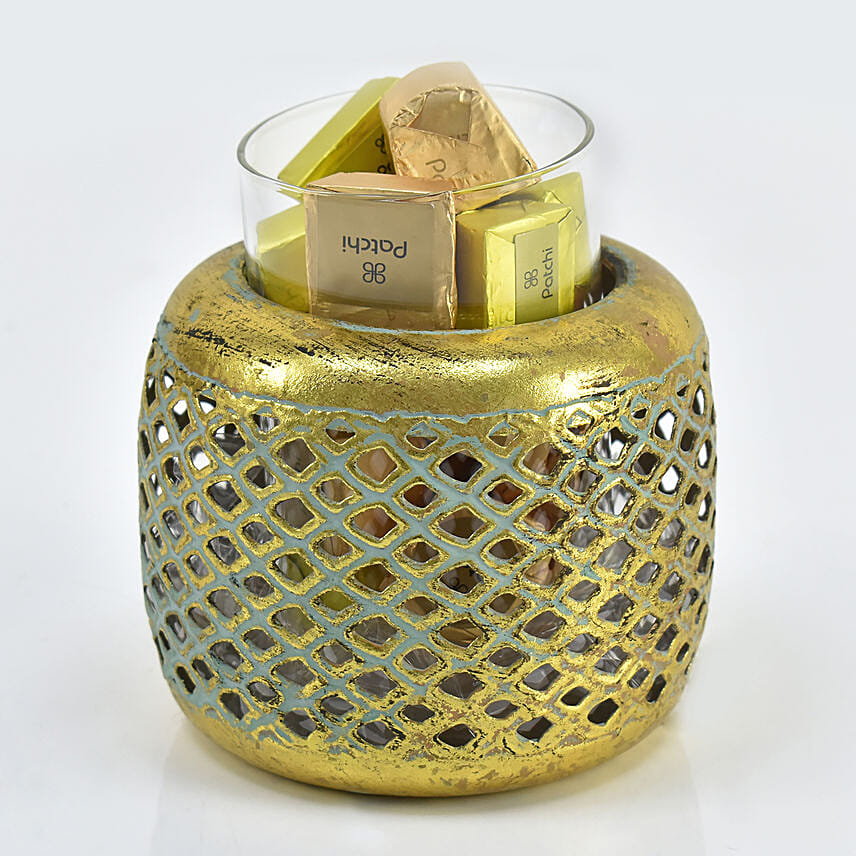 Everyone loves Patchi chocolates and that is what makes them a great gift idea to send to your loved ones. For your anniversary, you can order the combo of Patchi chocolates in a designer bowl. The delicious chocolates will make your partner extremely happy and they can snack on them whenever they are craving something sweet. And the designer bowl can be used later to add value to your home's decor. All-in-all this combo is a perfect anniversary gift. 
We hope these premium gift ideas for the anniversary helped you decide on your gift. These premium gifts will surely make your anniversary memorable and make your other half feel joyful on the special day.