The first and foremost rule of giving a gift is that it should feel like it was just picked out for the recipient. In such a case, a personalised gift can work like a charm. The best part about customised gifts is that they show you went the extra mile to make the giftee feel even more special. Besides, whether you are on the hunt for a birthday gift or a Christmas gift that will tickle their funny bones – there are quirky personalised gift ideas for everyone out there. So, drop everything and check out the gift guide here!
Socks with Faces
What could be quirkier than a pair of socks that features one's own face or of someone they love! Custom socks have become a fun gift for friends, family, children and even pets. Plus, they add a unique statement to any outfit. Hence, the person can rock them on holidays, at pyjama parties or simply to stay cosy in the winter.
Personalised Drinkware
We all have our share of funny and witty family members or friends that are fun to be around. Immortalise their uniqueness with customisable mugs that have their caricatures printed on them. The personalised mugs look stylish, and elegant and will make unique personalised gift ideas for friends, family and coworkers for celebrating special occasions and holidays. Functional and fun – your loved ones will definitely appreciate this gift.
Personalised Family Puzzle
Offbeat and quirky – the next one on our list of personalised gift ideas is a personalised family puzzle. Perfect for family get-togethers and holidays, you can get a customised photo puzzle that will truly make an exemplary gift. Just choose everyone's favourite family picture and watch it come alive with fun, excitement and vibrancy.
Personalised Face Cushion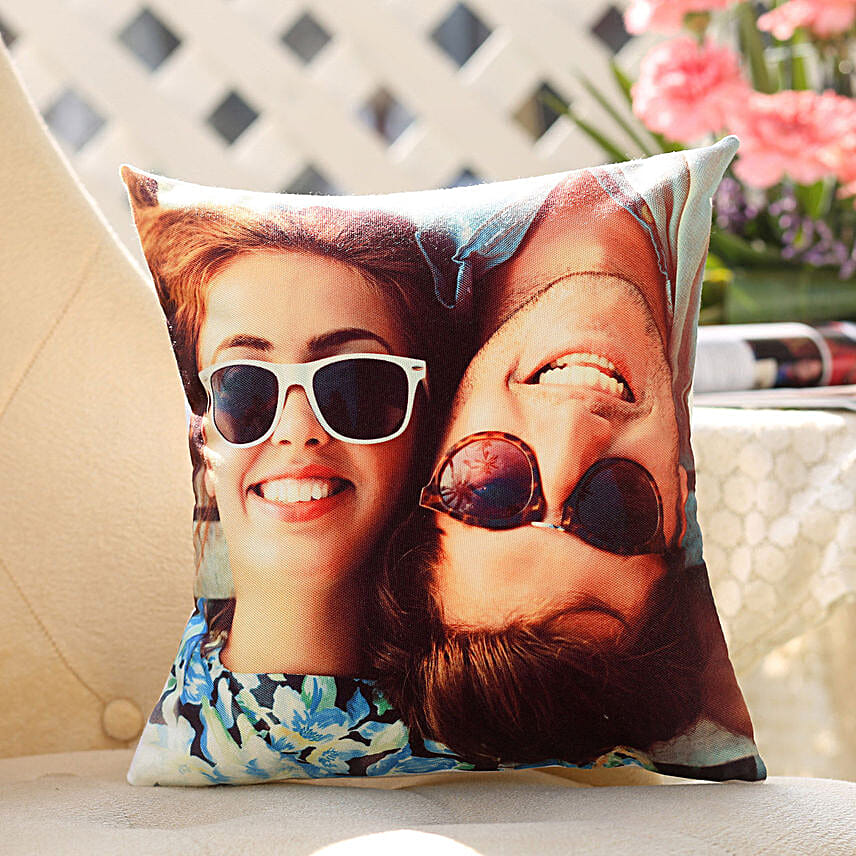 Don't see your friends (or family) as much as you would like to? Remind them forever of you by giving them the gift of you with a personalised face cushion. Personalised with a photo that is printed edge-to-edge on the front of the pillow, the gift will be both quirky and memorable. We are sure the gift will leave them in splits.
Skull Shot Glass Gothic
Creepy yet cute! The gift of skull shot glass gothic will be a perfect halloween gift for your next Halloween celebrations. A truly 'dying for' gift, everyone would love to add this to their personal home bar collection. Besides, be it vodka, whiskey or tequila, this glass set is sure to make heads turn and make your party the talk of the town.
Personalised Caricature
Caricatures are the funniest and quirkiest gift items you can go for. Whether it's a birthday, anniversary, housewarming, farewell or any other occasion – a caricature would make thoughtful and great personalised gifts for exclusive personalities. You can give all the twists and turns you want into this gift for there are a plethora of themed caricatures available nowadays.
Engraved Kitchen Tools Bouquet
Need a recipe for a great gift? How about a bouquet of engraved kitchen tools? A festive and practical gift for your dear ones, whip up some amazing and unforgettable memories with this bouquet that comprises customised everyday utilities. Suitable for a range of occasions and recipients, the gift will be well-received and appreciated. Furthermore, they can be customised with their names, photos, monograms, recipes and special messages.
Today, you can customise almost any gift according to the recipient's interests and turn it into something that will serve as a reminder of your fondest memories. Rest, the aforementioned gift ideas will suit almost every occasion and leave your loved ones giggling.