Sweets genuinely know how to excite our taste buds. And as you fill your mouth with the delicacies, there's no going back. 
Food treats, especially the sugary ones, are an essential part of any season. From winters to festivals, the arrival of a box of sweets at home brings a smile to every face. The flavourful gastronomic experience of having sweets becomes more special when shared with the dear ones as a token of love and appreciation. The long list of occasions brings forth plenty of opportunities to share sweet gifts with our loved ones. If you're looking forward to giving a gift of sweets and surprise your friends and family, then we have some awesome sweet gift ideas to help you pick a good one.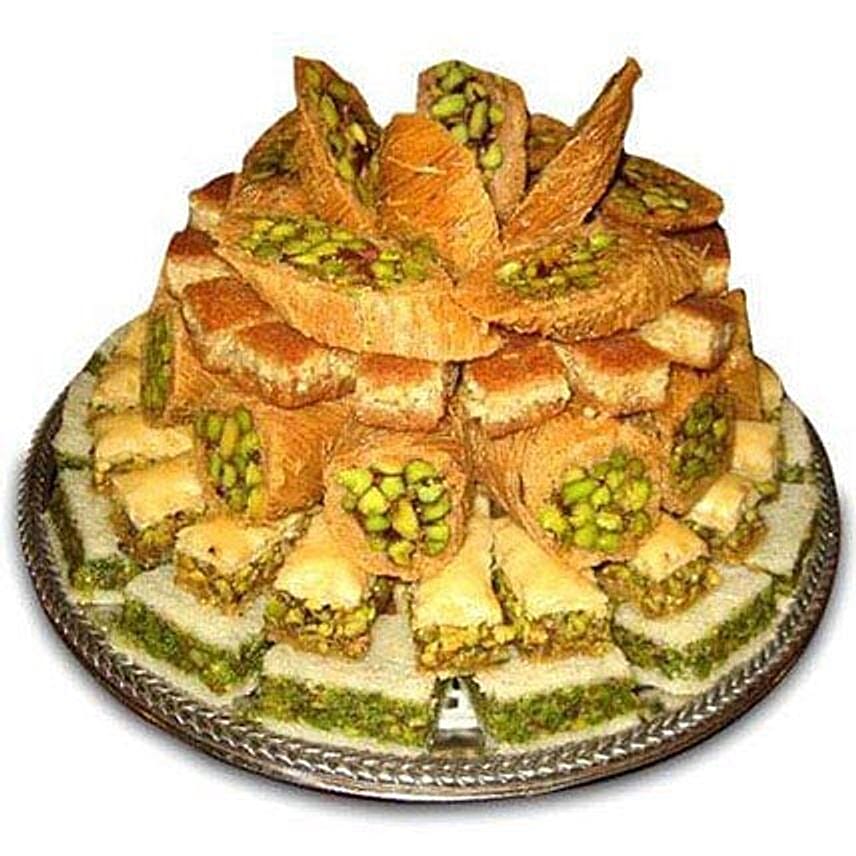 Arabic Sweets are known for their rich flavour and sweet-smelling essence. And Baklava Pistachio is a perfect example to experience the royal richness. Baklava Pistachio is a famous Arabic sweet relished on various occasions around the world. The divine flavour of this sweet dessert makes it a classic assortment of sweets for gifting.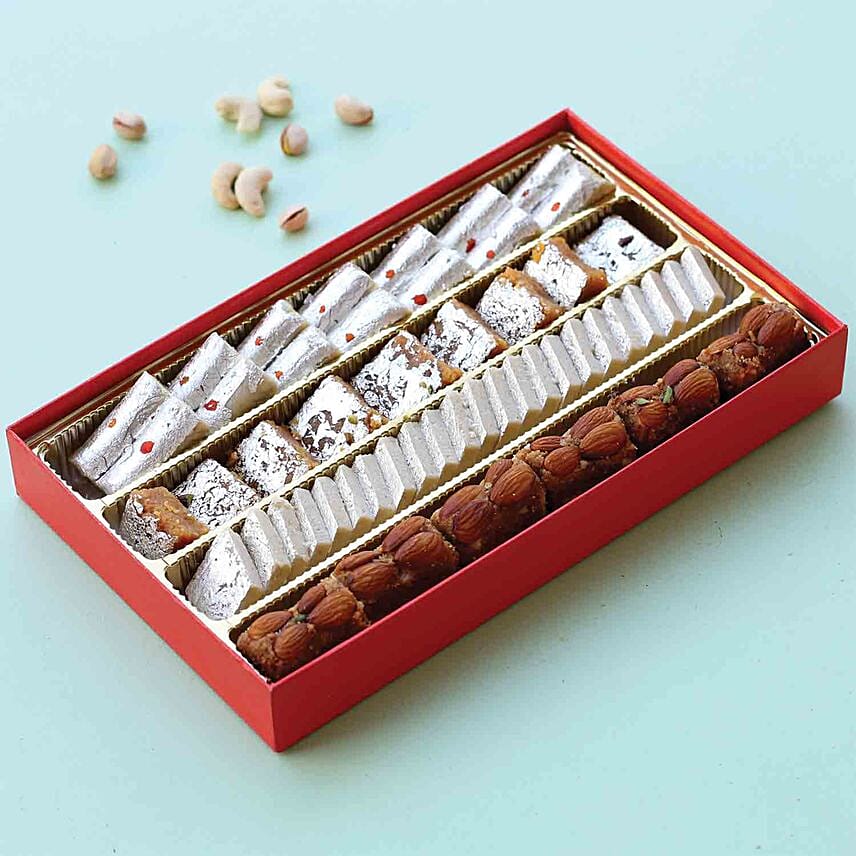 If you and your loved ones are a fan of Indian sweets, then you can go for a box full of delightful sweets. Kaju Roll, Moong Dal Barfi, Kaju Barfi, Doda Barfi, Ladoo, Peda, Rasgulla, Gulab Jamun, etc. are some famous Indian sweets.
Arabic Sweets in Moon Shape Box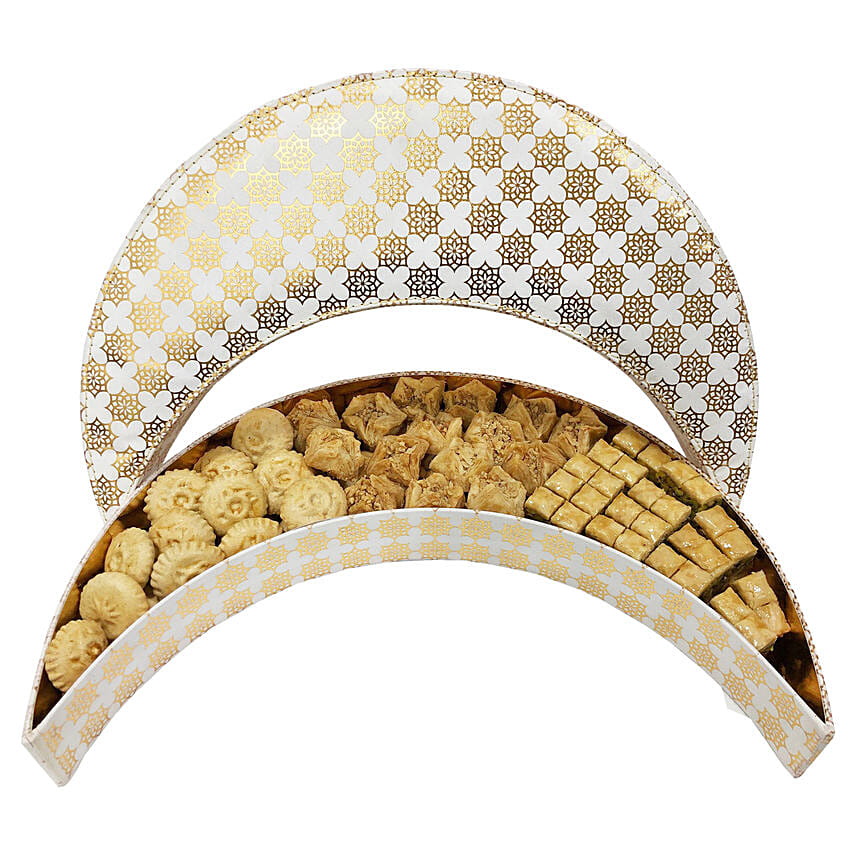 If you are searching for the right sweets gift for Eid, then an assortment of Maamoul and Baklava sweets in a moon shape box is a good pick. The richness of Arabic sweets set in a fancy box makes this gift unique and festive. You can buy a box of fresh Arabic sweets in Dubai using online websites easily.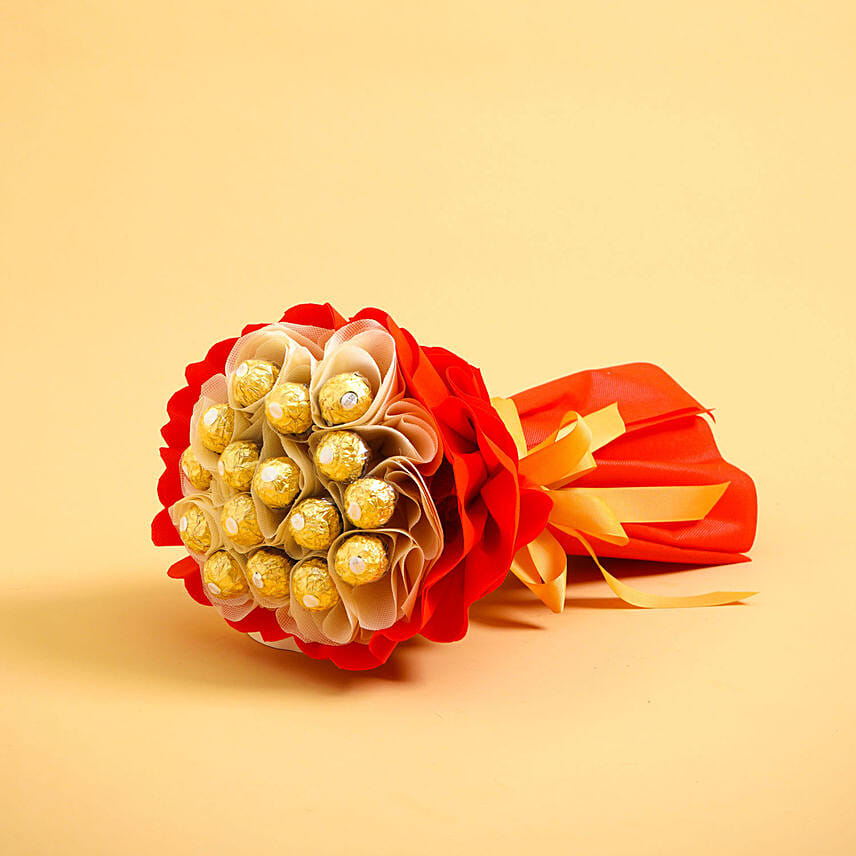 Planning to surprise your sweetheart with flowers and sweets? Go for a chocolate bouquet to make your gift wholesome. A beautiful & Scrumptious bouquet of Ferrero Rocher wrapped in beautiful sheets is an ideal pick to surprise your partner on the anniversary, birthday, and Valentine's Day from afar.
Stuffed Dates and Maamoul Tray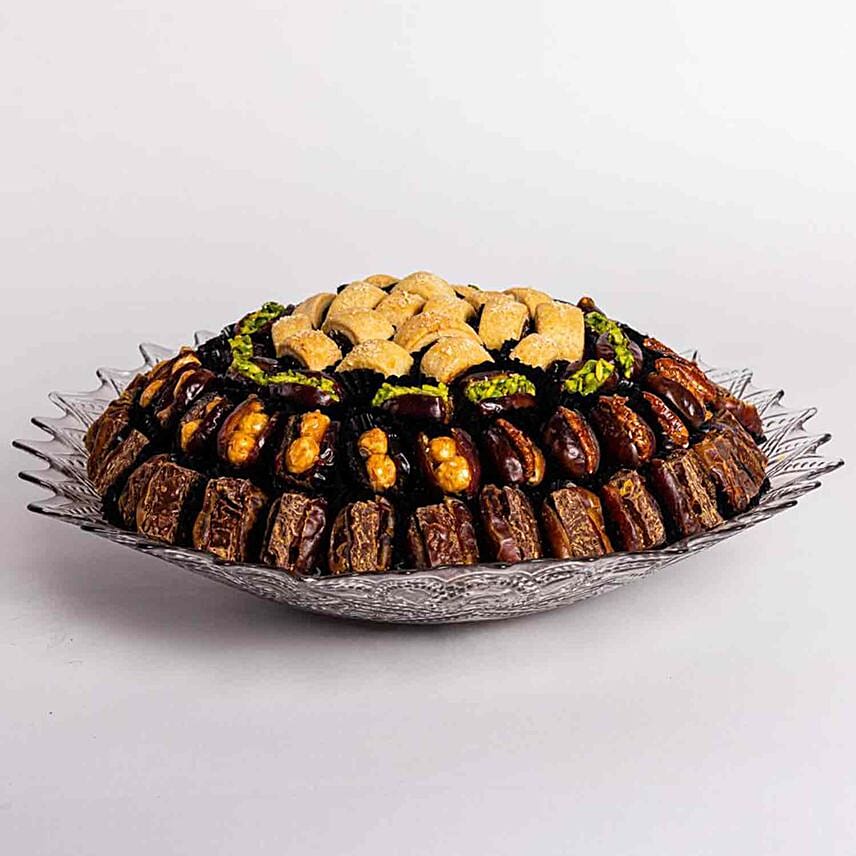 Stuffed Dates and Maamoul Tray is another fancy pick to flaunt the elegance and aromatic taste of Arabic sweets. The round tray consists of dates, chocolates and Maamoul. Gift delicious Fardh with pecan, hazelnut, and pistachio will make your gift extra festive.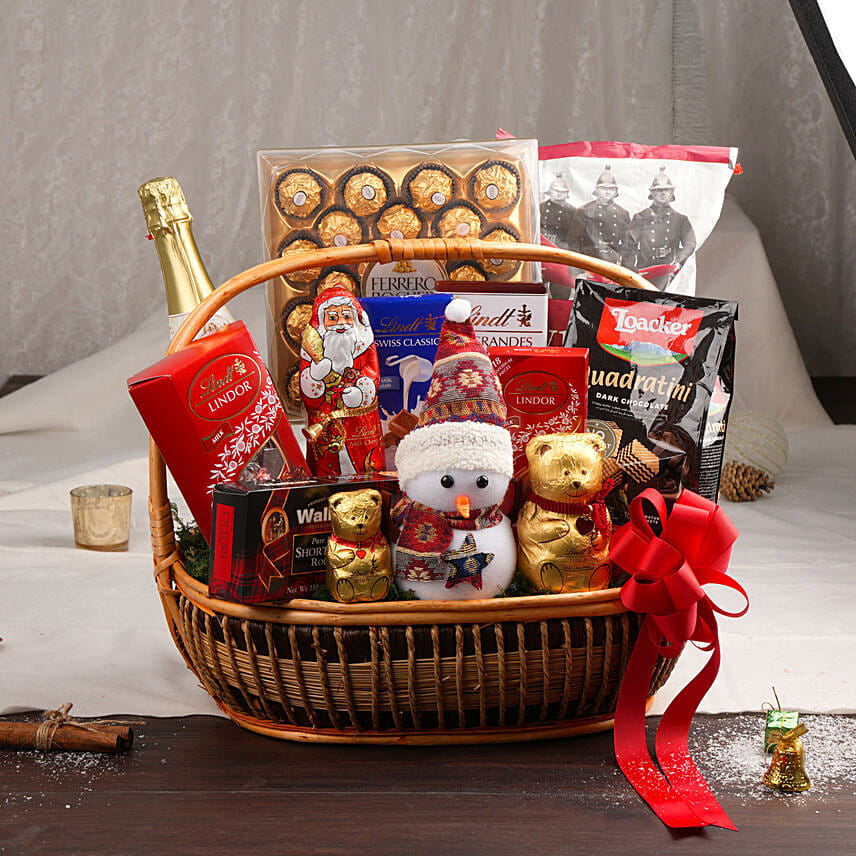 Nothing is more exciting than a basket full of chocolates for a chocolate lover. Chocolatier Glee basket consists of chocolates from different brands like Ferrero Rocher, Lindt and Quadratini, and sparkling juice and other snacks. It is a perfect sweet gift idea for occasions like Christmas and New Year.
It's easy to shop for sweets online without any hassle. You can get the best sweets in Dubai online on various websites that offer fresh sweets delivery across places. So, pick your favourite sugary surprise to pamper your loved ones.
You Might Also Like:
7 Reasons Why Cakes are Important to Celebrate Any Occasion
5 Beauty Benefits of Dark Chocolate
Make Your Celebrations Sweeter with These Customised Cakes in Dubai
Simple Homemade Anniversary Cake Ideas