Birthday is certainly the most significant day in our lives. Birthdays are intended to be the most special for any person, so it is quite natural that we all want to rejoice on this special day in the best possible way. Varied people have varied thoughts when it comes to celebrating birthdays. While some of us like to keep it low key and quiet, others may want to dance and party hard to make the most of this day. However, no matter how differently we plan to celebrate, we all look forward wholeheartedly to that one particular thing that is bound to make all of us happy – the birthday gifts.
With various commitments in our lives, we might be separated by miles. However, the distance will always make the heart grow fonder and we just cannot get away without making our near ones feel special. We do our utmost to ensure that even if we are not able to be present by them on their special day, we can definitely make them feel extra special from miles away. In addition, there is nothing better than doing so by sending them birthday gifts online.
Here are the top 7 amazing gifts for birthdays that you should definitely consider:
Birthdays are incomplete without yummy and lip-smacking birthday cakes! You can take your pick from several tempting cakes including an eight-portion blueberry cheesecake to the ever-favorite black forest cake. There are lovely photo cakes for the taking along with special creations such as pink sweet treat cakes.
You can take your pick from several innovative birthday cushions for birthdays. Surprise your daddy dearest with a super dad cushion or enthrall your mother, brother, sister, friend or special someone with cute and comfy cushions in diverse colors.
Specially personalized birthday mugs with suitable pictures can definitely express more than a thousand words! Take your pick from a wide range of mugs or customize as per your needs.
Soothing indoor plants like red anthurium or the unique spiral bamboo make for excellent birthday gifts for loved ones. There are several other options that you can pick from in this regard.
Premium perfumes from brands like Bvlgari or Dior can be an excellent bet for really surprising your loved ones like never before!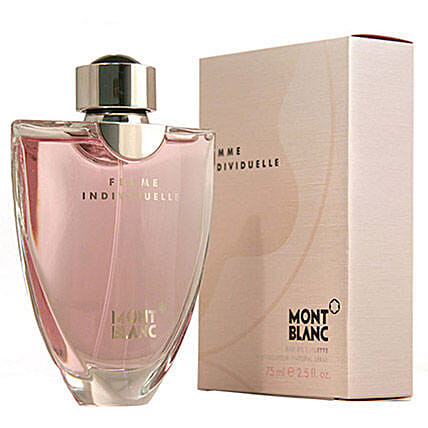 You can choose from a gorgeous bouquet of roses for birthdays along with enthralling tulips, carnations and much more! Who doesn't love a bouquet of fresh flowers on a birthday?
You can overwhelm your loved ones with a sweet teddy bear as a gift. You can take your pick from several cuddly and cute bears that are bound to be adorable companions for your family members and friends on their birthdays.
With us there is just no need for you to worry about delivering the best and right on time. Since it is there in your heart, we won't let distance play the spoilsport at any cost! The super fast delivery network of Ferns N Petals takes care of delivering your thoughts and emotions through birthday gifts across various destinations worldwide. You can be assured of the best online gifting experiences with us.
People also search for more Gift Ideas like: