Best friends are worth cherishing for a lifetime and are definitely part of what keeps our worlds going round. A best friend's birthday is an occasion to rejoice, share memories and of course, make his/her day special with innovative and heartwarming gifts. When it comes to celebrating your best friend's birthday, you can definitely pull out all the stops to make the day extra special for him/her.
Here are the top 7 birthday gifts ideas for best friends that you should check out:
There's nothing better than Photo Cake for wishing your best friend a very Happy Birthday! When it comes to birthdays, the celebrations are incomplete without cakes and what better than a photo cake? Ferns N Petals offers thoughtfully personalized and lip-smacking photo cakes that you can pick. You can select an adorable/naughty/heartwarming picture of your bestie and get it imprinted onto the cake. This will be a fun way to surprise him/her on the special day!
Is your best friend fond of tea/coffee? If the answer is yes, you can certainly opt for a cutely customized mug. You can have either memorable quotes on friendship or a special message dedicated to your bestie. You can also have one or two pictures of your bestie with you that you want to be displayed on the mug. Rest assured, this is one mug that will be used the most!
This birthday, give your bestie the perfect excuse to snooze some more with personalized cushions from Ferns N Petals. Choose the best picture you have of your best friend and get it customized onto the soft and comfy cushion that you choose as a birthday gift! This will be a literally comforting gift for your best friend!
Nothing expresses love better than a tasteful bouquet of flowers. Take your pick from thoughtfully arranged bouquets at Ferns N Petals like Lethal Combination, Garden Terrace, Garden of Roses or even Sweet Surprise to name a few.
You can delight your best friend with the cutest flower and teddy bear combos. Choose from impeccably curated birthday hampers like the Birthday Blast, Treasure Hunt Combo (this one even comes with yummy chocolates) and Pondering Love among many others. An irresistible teddy bear, some mouth-watering chocolates and a lovely bouquet of flowers make for a near-perfect birthday gift!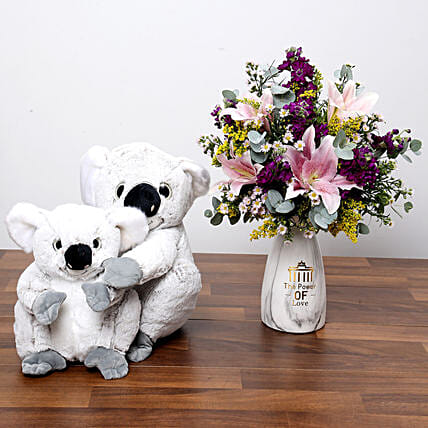 Both flowers and cakes simplify pure, unadulterated happiness and you can choose from several combos like the Birthday Surprise Collection (with balloons thrown in!), Classic Birthday Collection and Happier Times among many others.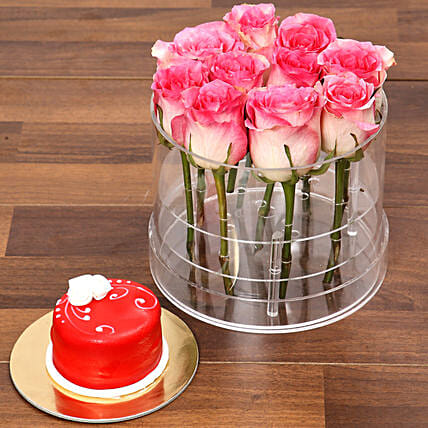 When it comes to bringing a broader smile on your best friend's face, you can let a specially curated birthday hamper do the job! Hampers like Delicious Delight (chocolate-packed) or Delectable Centerpiece (dates, grape juice, chocolate and more!) do the job perfectly indeed!
Your best friend's birthday can be made more memorable with these exciting gifts. Order today!
People also search for more Gift Ideas like: